Light Tanks
Medium Tanks
Heavy Tanks
Tank Destroyers
SPGs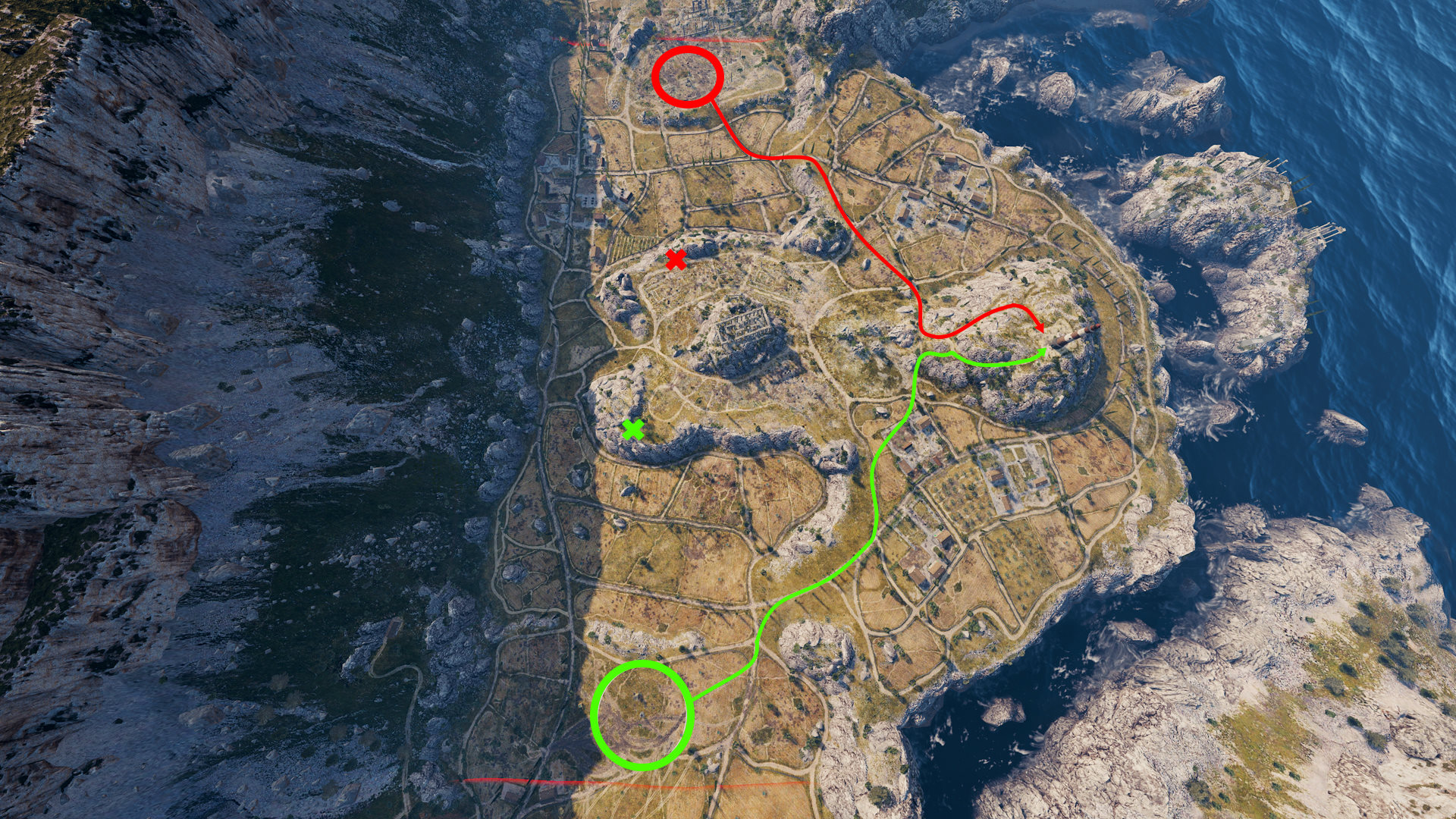 Try to quickly gain higher ground, preferably around the lighthouse (F8 on the minimap) at the end of the drawn-in path.
Fast vehicles should spot the enemy team, provide vital intel, and fire support from the X positions (D3 red and G2 green).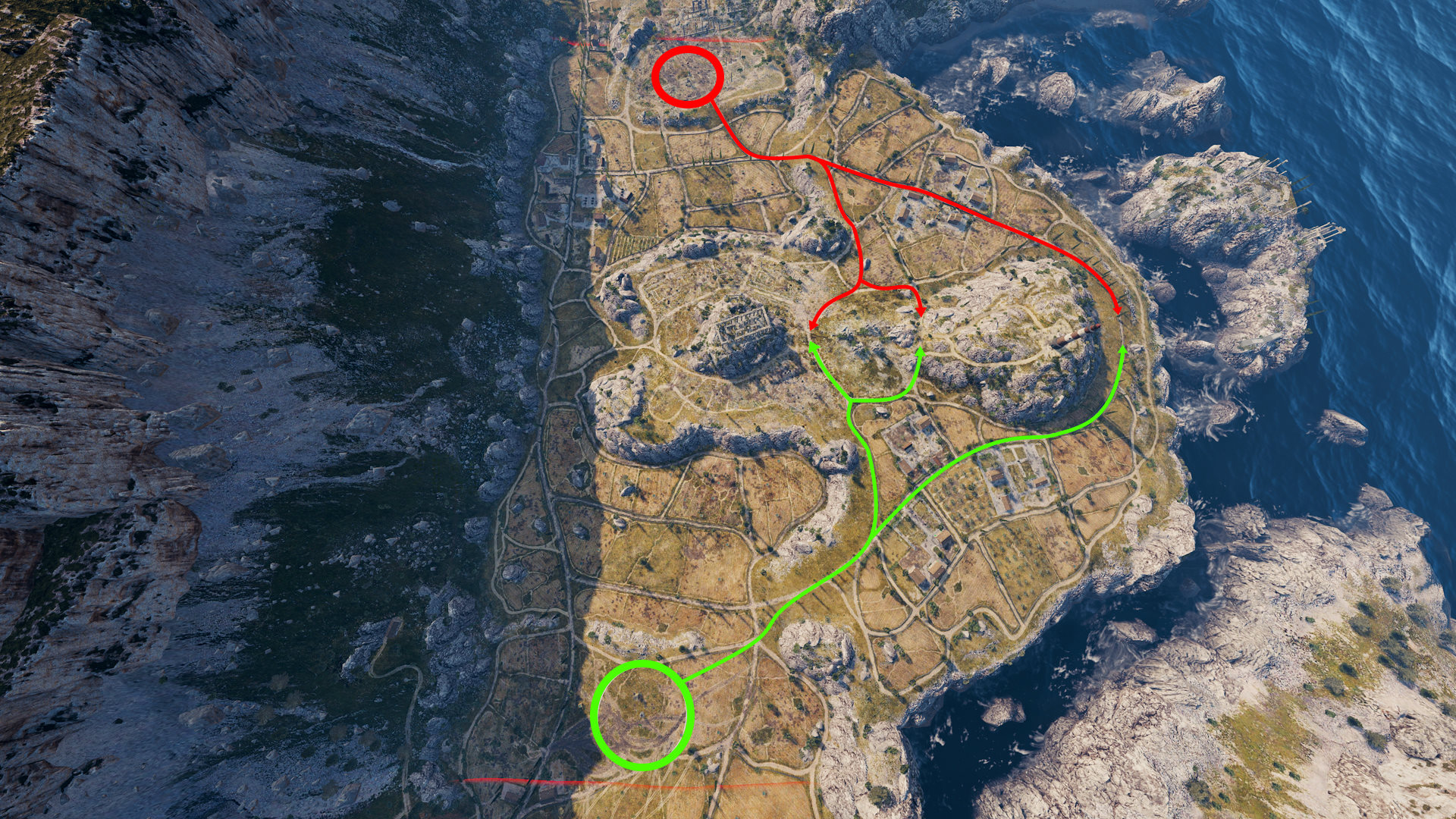 Well-armored vehicles should advance toward the middle at the foot of the lighthouse hill (E5/6 and F5/6).
Fast ones can try to flank the enemy via the back route around the lighthouse hill (column 9 on the minimap) if your team holds the lighthouse position (F8).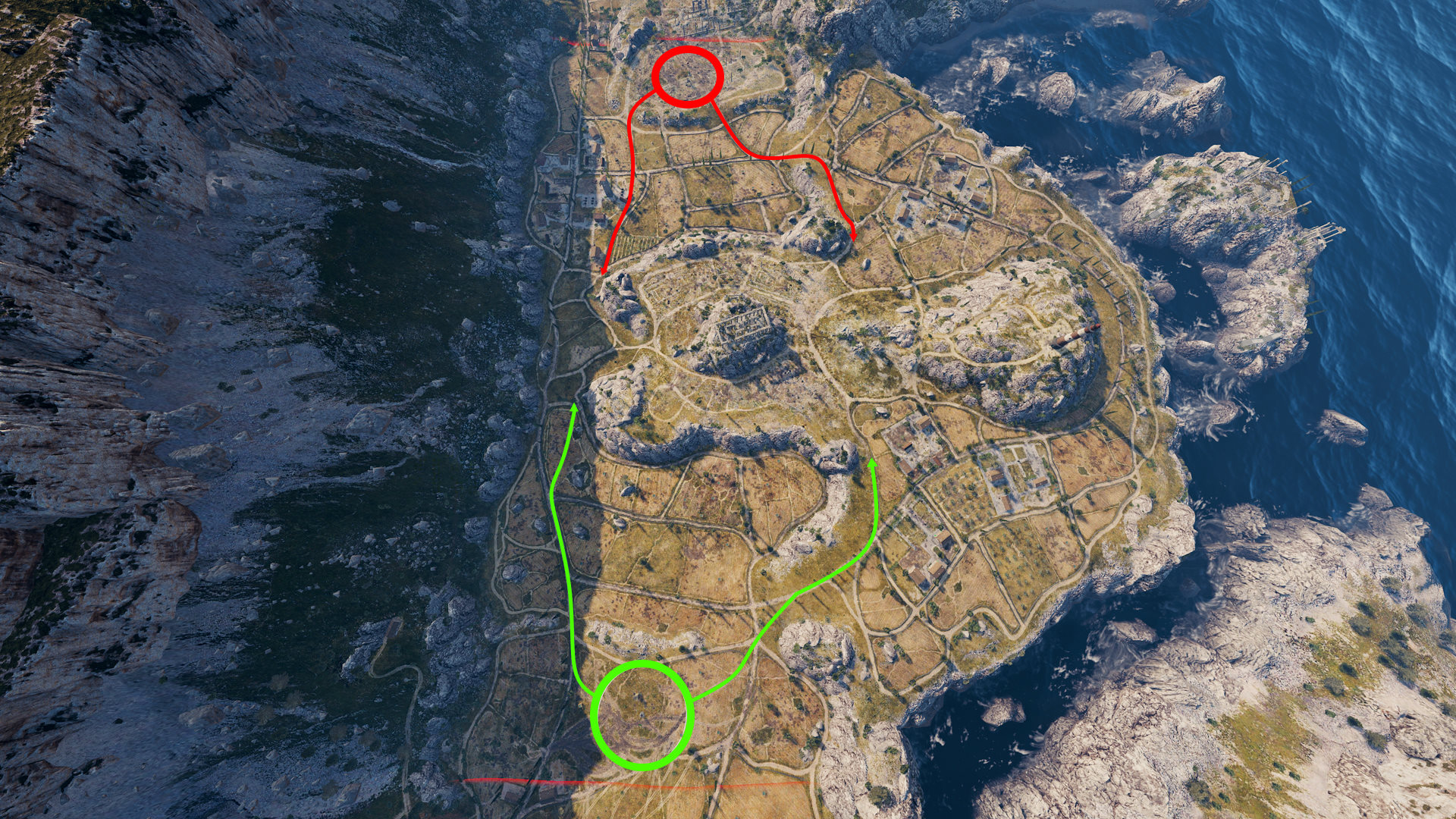 Slow and sturdy vehicles should follow the western route (along columns 1 and 2 on the minimap) toward the enemy base. The path along the cliffs provides cover and allows for entrenched brawls.
Agile vehicles with high firepower and low armor should provide support for medium tank advances in the middle (along columns 5 and 6 on the minimap).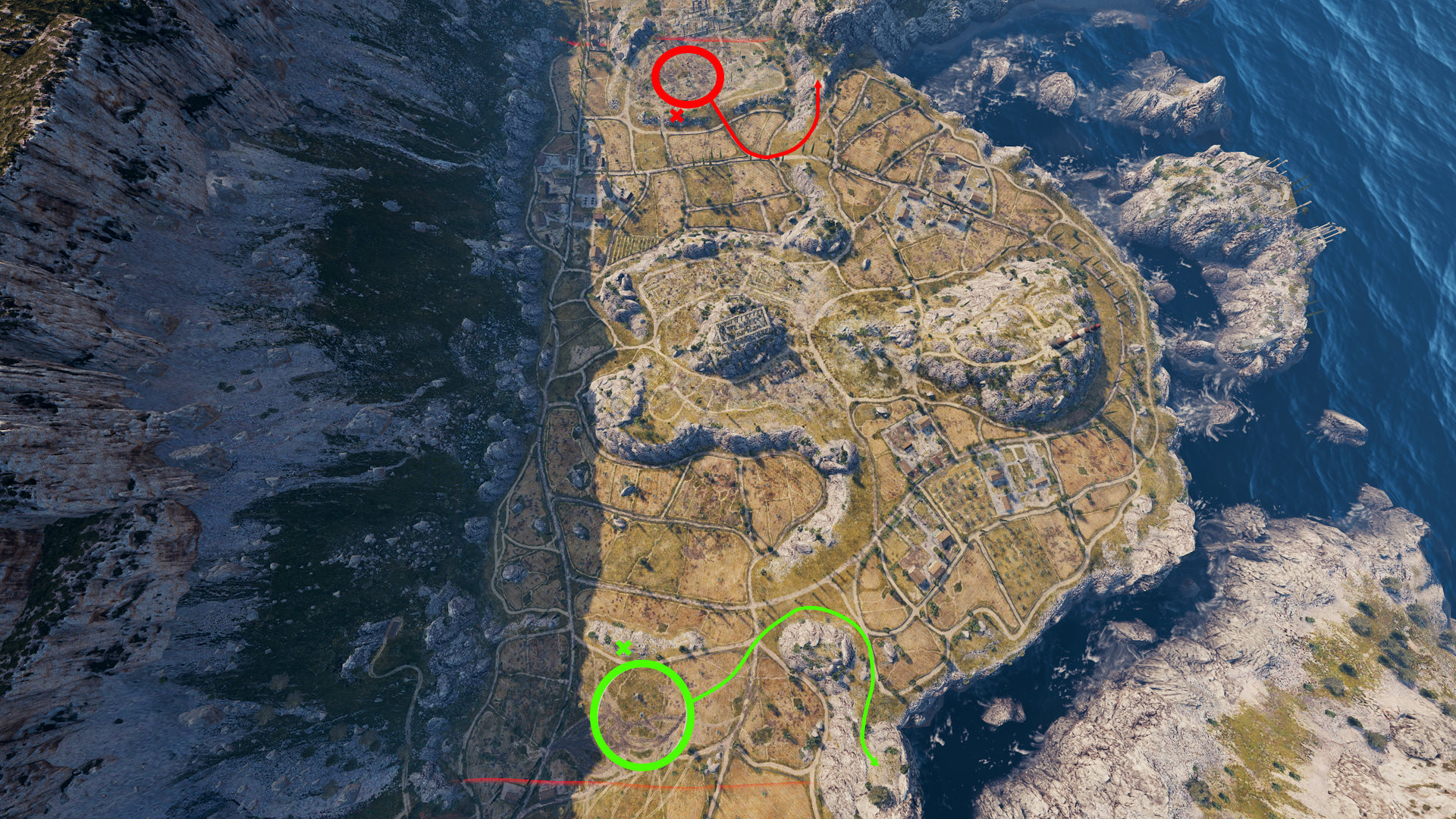 Slower vehicles should cover their home base and provide long-range fire support from the positions marked with X (rows B and J on the minimap).
Excellent sniper positions are located around A5 and K5 at the end of the drawn-in path.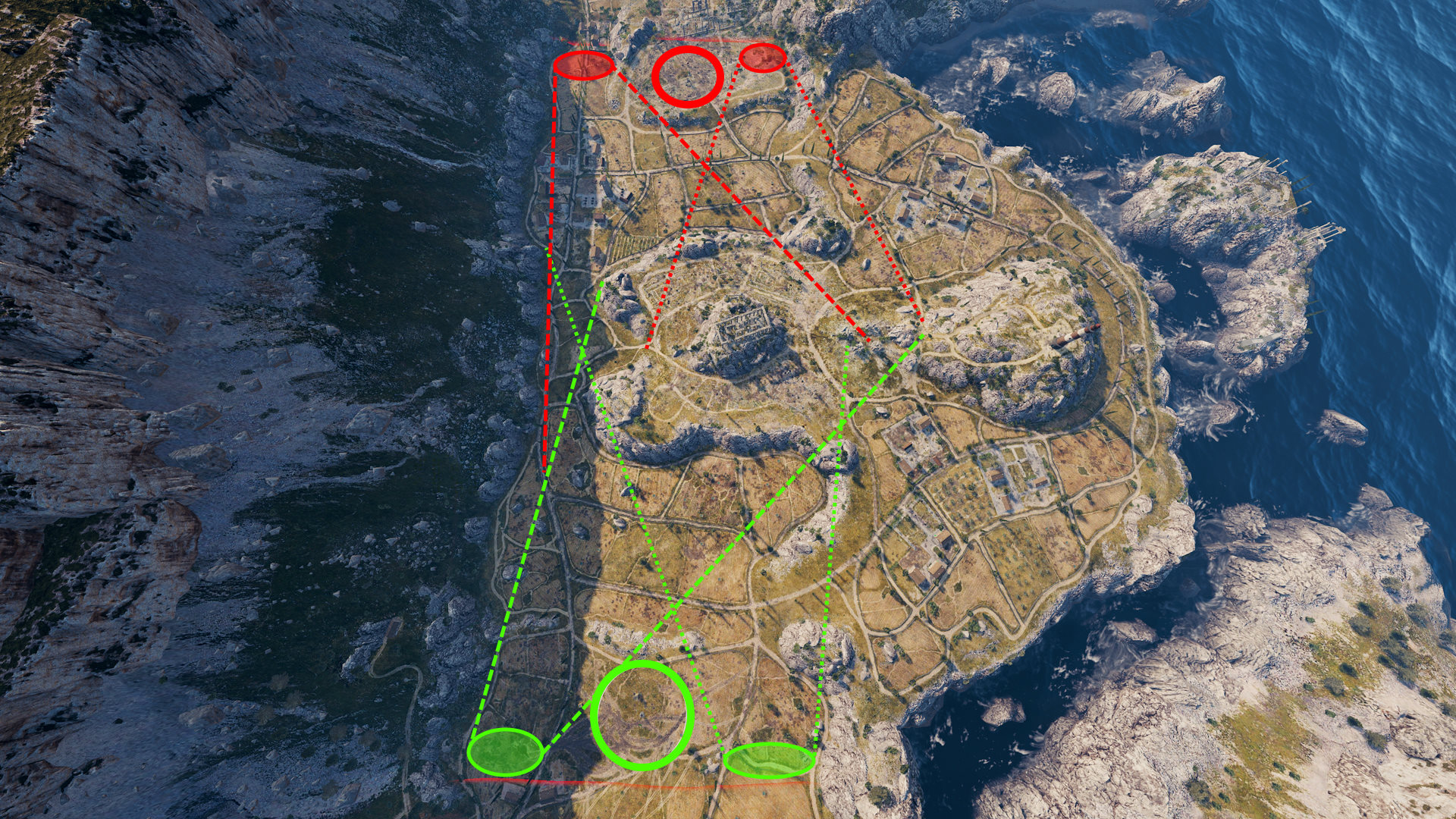 Only a limited number of favorable positions close to the team bases.
Fall back to the corners of the map at A1 and K1 to provide support for heavy tanks advancing along the cliffs (columns 1 and 2 on the minimap) and the "Doughnut" area in the middle (E3/4 and F3/4).
Take position at A4 and K3 to provide support for allies in the center of the map (rows E and F from columns 3 to 6 on the minimap).