October Specials and Events
October Tank Rewards

Top of the Tree

Steel Hunter Stage 3

German Reunification Special

Crippling Blow

Crew is Crucial

XP Fever

On the Offensive
Ongoing Missions and Rewards
Battle Pass Season 3

Referral Program 2.0: Season 5
Battle Pass Season 3
Until December 7: Season 3 of the Battle Pass tells the story of two new heroes and features brand-new pieces of Bounty Equipment, two new Battle Pass Core Vehicles, and more! Don't miss your chance to progress through the pass and earn fantastic rewards all the way to two stunning new 3D styles!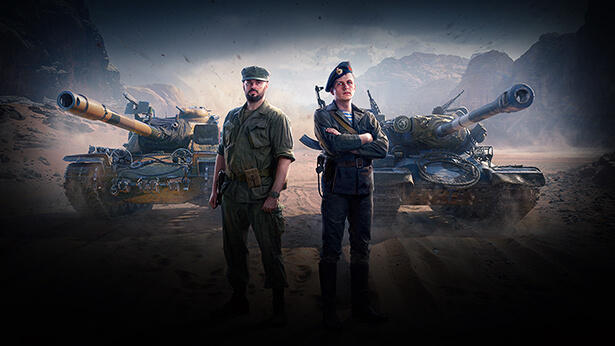 Referral Program 2.0: Season 5
Until December 2020: Use the new Season of the reworked Referral Program to invite new players to your platoon. Show your recruit the ins-and-outs of World of Tanks, share clever tank battle tactics, and teach them your best maneuvers. You will not only gain a valuable new member of your team, but you both can earn great rewards, including a free Premium vehicle.