Roll up your sleeves and immerse yourself in World of Tanks!
Check out our tiered discounts now and get yourself and your young sidekick the best hero inspired hoodies and t-shirts! Starting at 10% for one product and 20% for two, you can now enjoy up to a 30% discount on the Little and Large Commanders collection.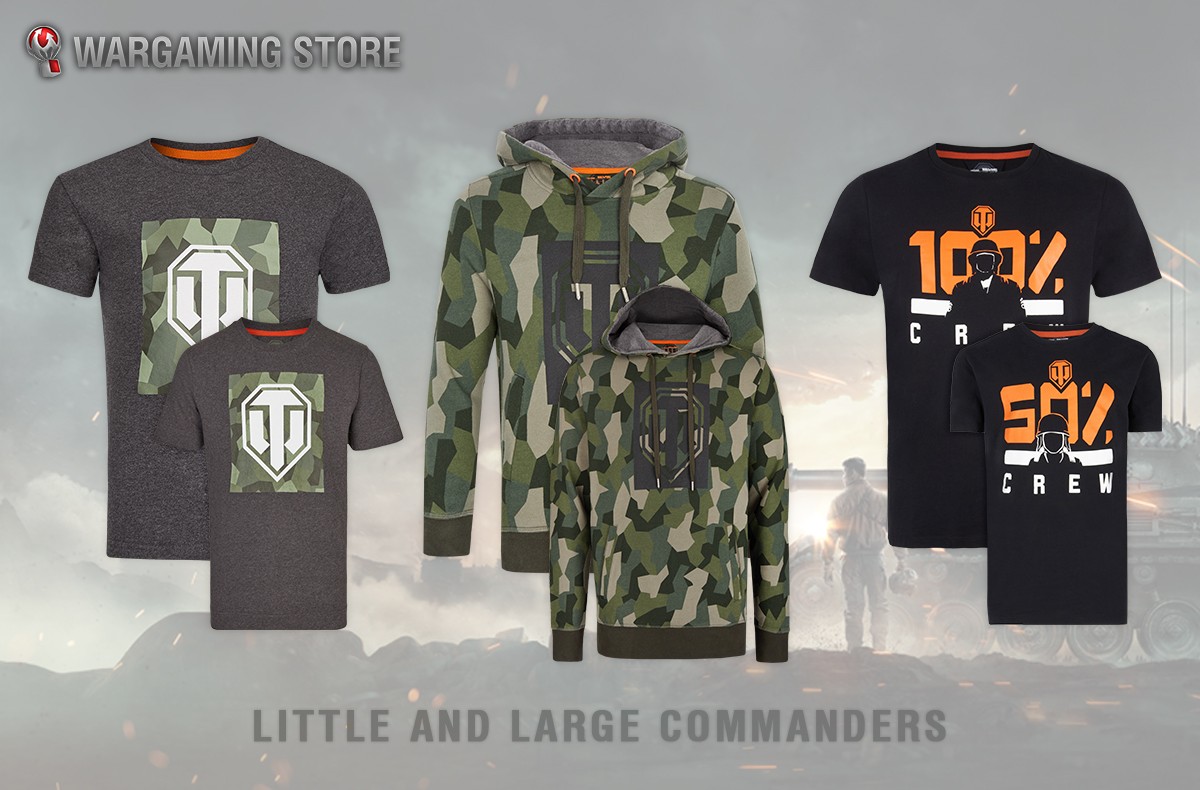 Take advantage of our one-day FREE SHIPPING starting on 14 June for all orders in the Wargaming Store!
Roll out!