Commanders!
If you prefer having veterans instead of greenhorns in your crew, here is your chance to boost your crew members' training progress significantly. Not only will you get more Crew XP per battle, but the exchange rate has been doubled in your favour as well!
Also, don't forget to check out the Premium Shop offers below: with the Supreme package you receive a total of 100 Personal Reserves, one half to boost your Crew XP, and the other half to increase your earned credits per battle. Snag this bundle as long as you can!
The following bonuses and mission are available from 4 November at 06:00 to 7 November at 06:00 CET (UTC+1):
Bonuses
Mission: Weekend Challenge!
Reward

Objective

Restrictions
Reward
1 Personal Reserve: +100% Crew XP for 2 hours

1 Large Repair Kit
1 Large First Aid Kit
1 Automatic Fire Extinguisher
Objective
Win five battles.
A battle counts only if you place in the top 10 of your team by base XP.
Premium Shop Offers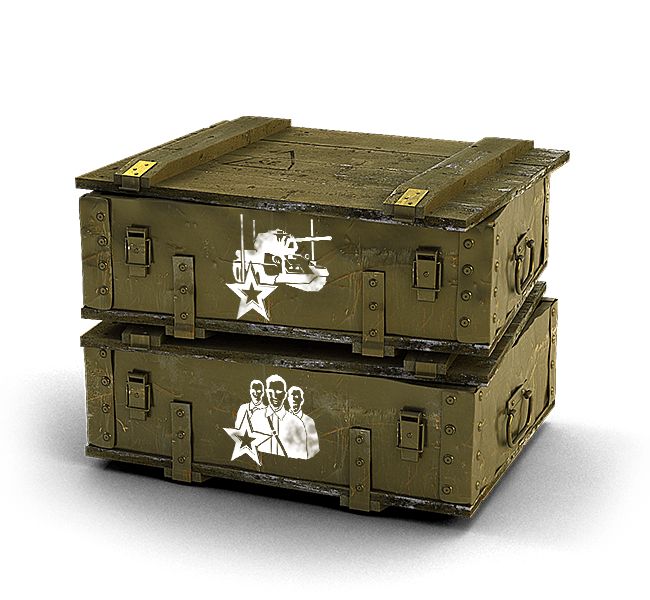 The following packages are available in the Premium Shop from 3 November at 06:00 to 7 November at 06:00 CET:
Supply Box – Supreme

Supply Box – Ultimate

Supply Box – Standard
Supply Box – Supreme
Premium Account: 30 days
50 Personal Reserves: +200% Crew XP for 2 hours
50 Personal Reserves: +50% Credits for 2 hours
50 Large Repair Kits
50 Large First Aid Kits
50 Automatic Fire Extinguishers
47% DISCOUNT
Supply Box – Ultimate
Premium Account: 30 days
50 Personal Reserves: +100% Crew XP for 2 hours
50 Large Repair Kits
50 Large First Aid Kits
50 Automatic Fire Extinguishers
41% DISCOUNT
Supply Box – Standard
Premium Account: 30 days
25 Personal Reserves: +100% Crew XP for 2 hours
25 Large Repair Kits
25 Large First Aid Kits
25 Automatic Fire Extinguishers
44% DISCOUNT