Commanders!
Rolling in with the comfort of its reserve tracks, the

VIII
M-IV-Y is back and making its first standalone Premium Shop appearance! If you missed out on this versatile American brawler during the Holiday Ops 2022 event, look no further than the offers below, which include the unique option to rent the vehicle.
Save 30% with the Supreme bundle, which also includes 35 missions for x5 XP and 60 Personal Reserves, and discover the history of the Yoh tanks in our two-part series covering their designs.
M-IV-Y Offers
Available from April 29 at 07:00 CEST through May 6 at 07:00 CEST (UTC+2)
A classic brawler, the

VIII
M-IV-Y is a leader keen to push the front line in search of victory. It is tenacious and hardy, and thanks to its unique reserve tracks, 1,500 HP, and 279/241/38 mm turret armor, only the most persistent enemies can stop it! Read on to learn what else this formidable heavy has to offer.
M-IV-Y Rental
Available from April 29 at 07:00 CEST through May 6 at 07:00 CEST (UTC+2)
Not sure if the M-IV-Y is right for you? Take it for a 14-day spin to get a feel for the ride and experience it in action!
Each day for the duration of the rental period, you will get a mission that will reward you 250 upon completion with the rental vehicle. Completing all 14 missions will grant you 3,500, which is equal to the value of the rental offer.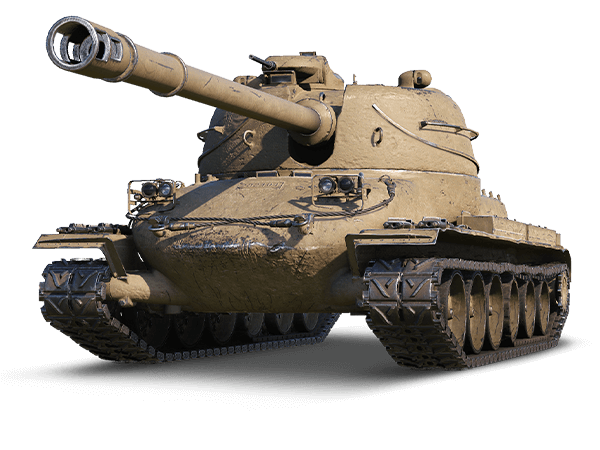 14-day rental M-IV-Y

 

100% trained crew

14 daily missions for

250

each (only available for the M-IV-Y)
RENT NOW
A Unique Premium With Reserve Tracks
As with the Tech Tree Yoh tanks, the M-IV-Y's reserve tracks deploy when the main tracks break, keeping the vehicle moving—but at a reduced speed. One disabled main track will reduce the top speed of 45 km/h by 40%, while losing both will reduce the speed by 65%. This mechanic provides an opportunity to retreat into cover where the main tracks can repair and foes can't target the large cupola.
On the other hand, the reserve tracks offer the chance to advance and use the 360/360/440 damage gun to good effect. With 220/250/53 mm of penetration and –10 degrees of gun depression, this heavy can take advantage of irregular terrain to score shots opponents won't predict. It also has a short 2.5 s aiming time, low gun dispersion, and high accuracy—ideal for moving in and out of cover while firing.
If you're a fan of such opportunities, don't let this one pass you by!
The parameters displayed are valid for the vehicle with each crew member trained to a 100% major qualification level. Some vehicle characteristics can be further improved with the Commander's bonus to major qualification level, crew perks, and skills, as well as special in-game items.
M-IV-Y
VIII
Average Damage
Average Penetration
Hit Points
Top Speed / Reverse Speed
Commander (Radio Operator)
Gunner
Driver
Loader
Average Damage
Ammunition
Average Penetration
Gun Reload Time
Dispersion at 100 m
Gun Depression/Elevation Angles
Aiming Time
Shell Types
Shell Velocity
Concealment of Moving Vehicle
Hit Points
Concealment of Stationary Vehicle
Hull Armor
Signal Range
Turret Armor
View Range
Turret Traverse Speed
Engine Power
Specific Power
Traverse Speed
Top Speed / Reverse Speed
The Curious Ideas of Yoh

In the 1950s, a company called H.L. Yoh submitted several ideas for new tanks and vehicle improvements to the U.S. Army. Each of their projects featured unique shapes and innovative mechanics. Learn all about the Yoh tanks in our two-part series covering their unusual and interesting designs.
---
The formidable M-IV-Y just rolled into the Premium Shop for the first time. Don't miss out—add this Premium Yoh tank to your collection today!
Roll Out!