Commanders!
Please welcome a new addition to your favorite tank crew and the exclusive roster of unique in-game Commanders! Maximilian Knabe, AKA HandOfBlood, is ready to join the fight!
Modeled after the famous German YouTuber and livestreamer HandOfBlood, this Commander adds a new level of excitement to your battles in German vehicles. With his unique voice lines, you'll feel like the real HandOfBlood is manning your tank, cheering you on to victory.
Interactive widget.
Click on the Content Creator icon to hear the Commander's unique voice lines.
HandOfBlood Commander Bundles
Available from March 26 at 06:00 CEST through April 26 at 06:00 CEST (UTC+2)
But who is HandOfBlood, you might ask? HandOfBlood, also known as Maximilian Knabe, or Hänno for his fans, is a popular web video producer, live streamer, e-sports host, cosplayer, and entrepreneur with over 2.56 million subscribers on YouTube. You can join him every Sunday for wacky gaming videos, where he regularly tortures himself with various games, drives other creators crazy in horror games, and takes the realism of simulators to the highest level.
His Commander is now available exclusively for German vehicles in three bundles, either with the fierce

VIII
Rheinmetall Skorpion G , the historic

VI
Tiger 131 , or by himself. Get them directly from the Premium Shop.
HandOfBlood Commander Bundles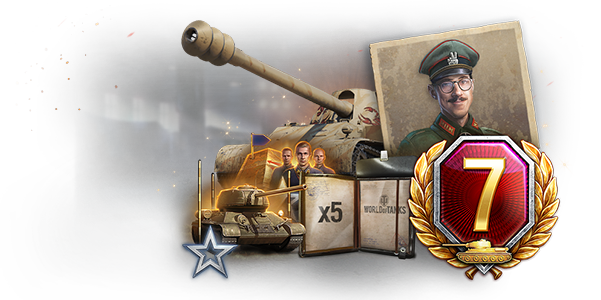 Bundle Contents:
100% trained Maximilian Knabe Commander with Brothers in Arms as a zero perk, Jack of all Trades, & Repair
100% trained crew
Garage slot
WoT Premium Account
×5 XP missions
Personal Reserves
+300% to Free XP and Crew XP for 1 hour
+100% to XP for 1 hour
In-Game Price
The Maximilian Knabe Commander is exclusive to German vehicles.
HandOfBlood will be a fine addition to any vehicle, but why take our word for it? Surely, he can introduce himself much better.
This video features German voiceover and does not have English subtitles.
So, what are you waiting for? Head to the Premium Shop right now! With his unique voice lines and expert leadership, victory is within your grasp.
Roll Out!