Commanders!
This year's iteration of the Steel Hunter game mode is in its final stages, but the fighting remains as explosive as ever. And now, with €10,000 up for grabs in this weekend's Steel Hunter Content Creator Tournament, it's about to get even more intense!
On Friday, June 24 at 17:00 CEST (UTC+2), watch your favorite content creators go head-to-head in their fight to be the last commander standing. Keyhand and Iksta will bring you the event live from Tankfest, where some of the creators will be playing from, as we prepare for the big Tankfest Online livestream on June 26. You can see all the action unfold on the official World of Tanks channels or content creator streams. Stay tuned in for 150 minutes to receive all the guaranteed Twitch Drops, including the Shield of Ullr 2D style.

But that's not all! One of our game developers who worked on Steel Hunter will join our Community Managers to answer your questions on the game mode in a Reddit AMA on June 24. Find all the details below, and get ready for an exciting weekend!
Content Creator Tournament Participants
Who's your favorite? Who's your dark horse? The Steel Hunter Content Creator Tournament promises to be a great spectacle, with 20 creators fighting to claim their share of €10,000. Here's the prize distribution:
| | | | |
| --- | --- | --- | --- |
| 1st place | 2nd place | 3rd place | 4th & 5th places |
| €5,000 | €3,000 | €1,000 | €500 |
Watch Live
Tune in to the official World of Tanks Twitch and YouTube channels to get all the analysis and insight from Keyhand and Iksta, or check out the participants' channels to be in the heart of the action. Pick up some pro tips and earn Twitch Drops the longer you watch! Just make sure to link your Wargaming and Twitch accounts.
If you'd prefer to watch an overview of the event in your native language, the following content creators will also be there to guide you through the battles:
Twitch Drops
From June 24 at 17:00 CEST through June 25 at 08:00 CEST (UTC+2)
Earn guaranteed Twitch Drops by watching the official English World of Tanks channel, any of the regional commentators listed above, or any of the participants for the given durations. It's simple: The longer you watch, the more Drops you'll receive!
Regular Drops:
After 60 minutes: 1,200 Steel Seals
After 120 minutes: 3 Steel Hunter Mk. II decals
After 150 minutes: 1 Shield of Ullr 2D style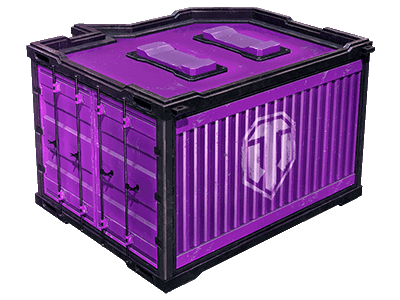 How to Receive Twitch Drops
Expand
Track your progress towards a Twitch Drop via the progress bar. The progress bar must reach 100% before you can claim the Drop (detailed in the next step).

Access it by clicking your profile picture in the upper-right corner of the Twitch page.

Claim the Drop within 24 hours of the end of the campaign

by clicking the button in the pop-up notification in the stream interface or in your personal

Twitch Inventory. If you take no action, the Drop reward will disappear 24 hours after the campaign ends.
For more information on how to link your accounts, click the button below to take a look at our full Twitch Drops guide.
Collapse
Steel Hunter Reddit AMA

Join our live Reddit "ask me anything" (AMA) with Daniil Shek, a game developer who worked on Steel Hunter, for a unique opportunity to get more insights into the game mode. The thread is already open for questions, so head over to the World of Tanks subreddit, where our Community Managers will join Daniil to answer your Steel Hunter questions on June 24 at 17:00–19:00 CEST (UTC+2).
Steel Hunter Wallpaper
It's intense, it's badass, it's action-packed, and it's now available to download as a wallpaper! Get the 2022 Steel Hunter artwork for your device.
---
Your favorite World of Tanks content creators are squaring off in an epic Steel Hunter tournament, taking place on June 24 at 17:00 CEST (UTC+2). Tune in on Twitch to find out who will prevail—and earn guaranteed Twitch Drops while you watch.
Roll Out!