LIVE STREAMS WITH TWITCH DROPS | INTERNATIONAL WOMEN'S DAY MISSIONS
Commanders!
International Women's Day is just around the corner! Our latest video showcases some of the incredible work that women do at Wargaming and the innovations they bring to the team. Watch our video below to find out more!
There will be a special set of Twitch Drops enabled for several female streamers on Tuesday March 8. Tune in to watch them commemorate this year's International Women's Day and to earn great rewards.
And don't forget, there are International Women's Day Missions with fantastic rewards to keep you on top of your game and swimming in in-game goodies. Check them out!
English

German

Polish

bebenaki
KrokodilMitButterbrot
Allterka
EvaTheDiiva
Lamia__Black
Inspirawka
Grazka

 

Mausi99
specyfik_
Keily___
MelanieBs

Czech

KillaGirl
mrscatastr0phe
Kipinka
iituida
peachi85
Panzer_Nika
missj4cky
schattenfee_
Sstyx
SwedishLadyC
terry_talk



French

ThePanzerMaiden

Spanish

BDS_Helena 


 

xxshad0wqueenxx

evakiller_ 
Guaranteed Twitch Drops:
From March 8 at 06:00 CET through March 9 at 06:00 CET (UTC+1)
After 60 minutes: 3 

Mikaela

decals, 3 Ermelinda decals
After 90 minutes: 3 Rail Gun decals, 3 Von Krieger's Valkyries decals, 3 Von Krieger's Norns decals
After 120 minutes: 1 day of WoT Premium Account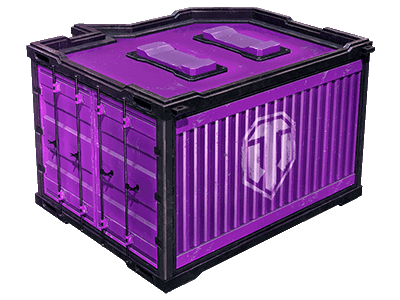 How to Receive Twitch Drops
Expand
To receive Twitch Drops, you must:
You can track your progress towards a Twitch Drop through the progress bar. The progress bar must reach 100% before you can claim the Drop (detailed in Step 3).

Access it by clicking your profile picture in the upper-right corner of the Twitch page.

Claim the Drop within 24 hours of the end of the campaign

by clicking the button in the pop-up notification in the stream interface or in your personal

Twitch Inventory. If you don't take any action, the Drop reward will disappear 24 hours after the campaign ends.
For more information on how to link your accounts, click the button below to take a look at our full Twitch Drops guide.
Collapse
International Women's Day Missions

Available from March 4 at 06:00 CET through March 9 at 06:00 CET (UTC+1)
We're also honoring the day with a set of in-game missions for extra XP, inscriptions, and female crew skins. Head to the battlefield and put your skills to the test for great rewards.