English Streams

German Streams

Polish Stream
On-site offers
Online offers
If you're looking to buy some World of Tanks merch, please note that our lovely Wargaming Store will be in Hall 5.2 A-011! This booth will be fully stocked with our best-selling gear and most recent releases!
Plus, for every purchase of 20€ or more, you'll even receive a small gamescom gift!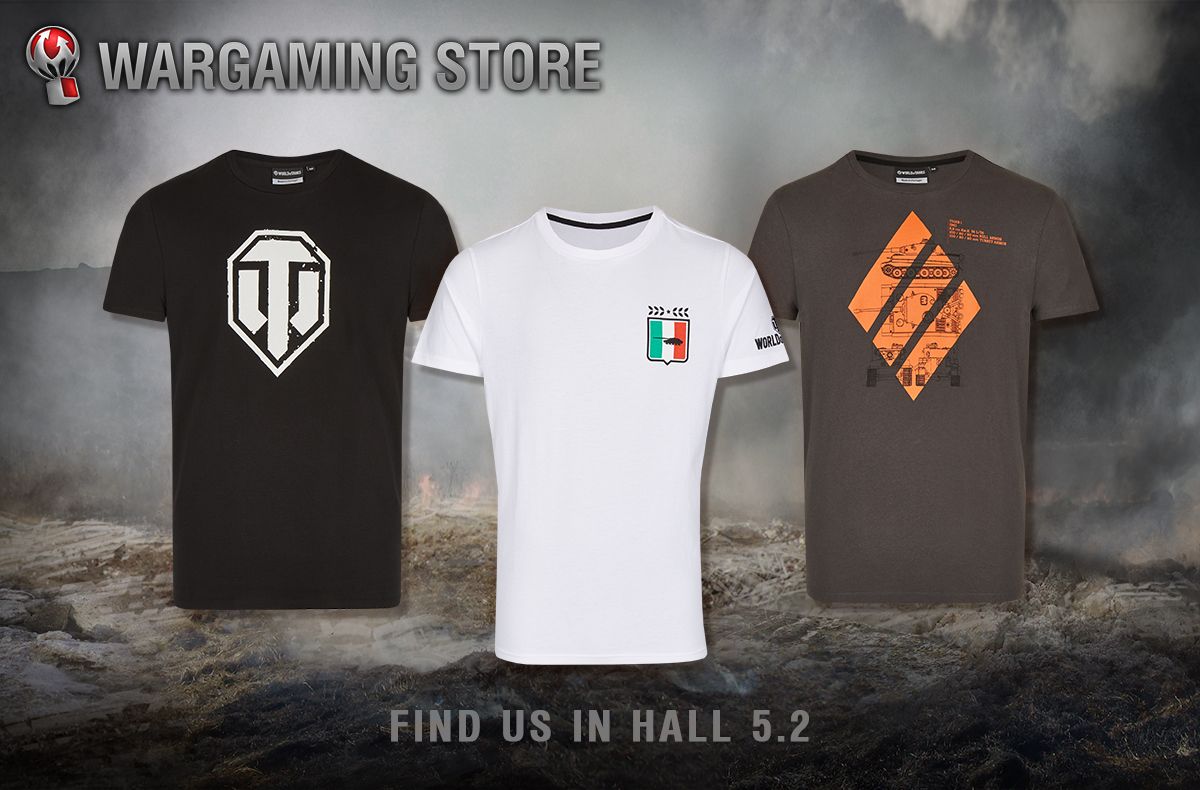 Wargaming Store
Don't worry, if you can't join us this year, know that our website will also celebrate gamescom! With the special discount code ILOVEGAMESCOM, you'll receive a 25% discount on all orders! Hurry though, as this discount will only be valid until 9 September!
Partners offers
We won't be the only ones to offer you cool discounts to celebrate gamescom, as our lovely partners have also thought of some treats for you!