What an amazing year 2018 was!
2019 looks promising as well. But for now, let's celebrate 2018's highlights in the Wargaming Store. If you're looking for a treat for your favourite commander (that includes you, of course), here are the Bestsellers of 2018!
2018 Bestsellers
Collectibles Discounts
Just like our tanks, our discounts are tiered! What does that mean? Well, it's actually pretty easy: the more you get, the bigger the discount! Buy 2 pins, coins, or keychains to receive 10% off! You can do the same with 3 items for 20% off, and even 4+ items for 30% off.
However, don't worry: you don't have to buy the same kind of collectibles every time. You can actually mix pins, coins, and keychains!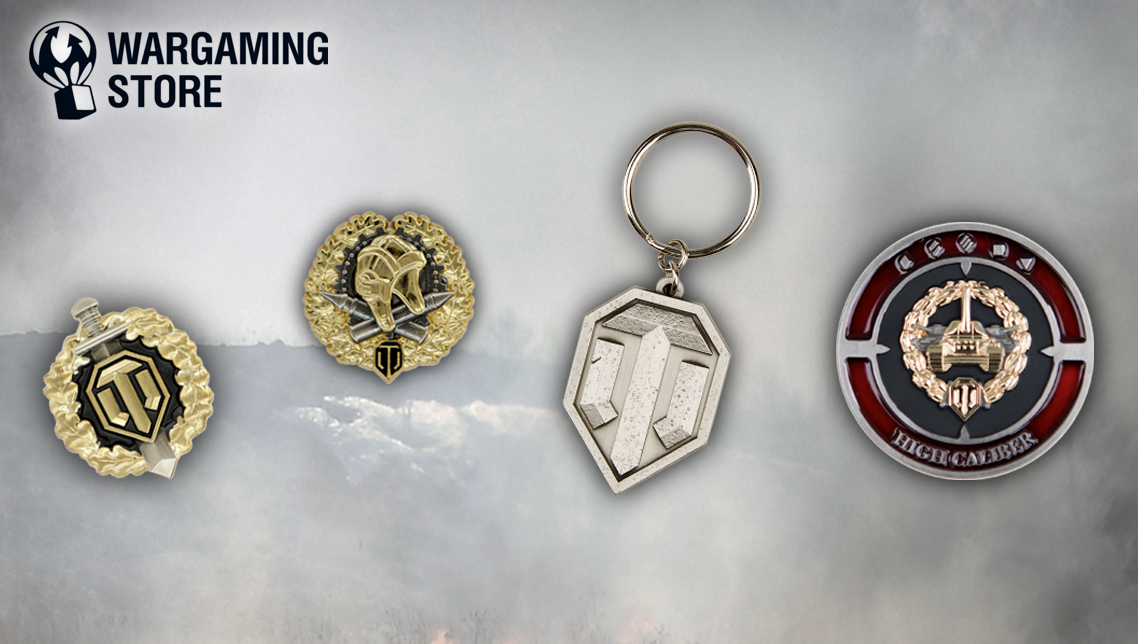 Wristband Bonus
And that's not it, commanders! Until 9 January 2019 at midnight CET (UTC+1), you'll also enjoy a free World of Tanks Wristband Bundle for every order above 75€. The cherry on the tank, if you will.
Roll out!