Spruce up your devices with delightful new World of Tanks designs from GelaSkins!
Phones and tablets can be a commander's best friend, whether you're arranging some quality time together with friends in World of Tanks or checking out the latest stats and news in the World of Tanks Assistant, but it's important to keep them protected from the elements and general wear-and-tear.
To help keep your devices safe and stylish, GelaSkins are launching a new range of World of Tanks themed skins and cases for phones and iPads! The skins have a quality printed image, and are made with light, adhesive-backed vinyl, which offers great scratch protection, and can be easily and cleanly removed if you want to switch things up to another design. The Metal Master design makes your device look as impenetrable as a Tiger 131, while the Tankmoji design introduces some fun and personality to your favourite tanks!
Check out the designs on Gelaskins!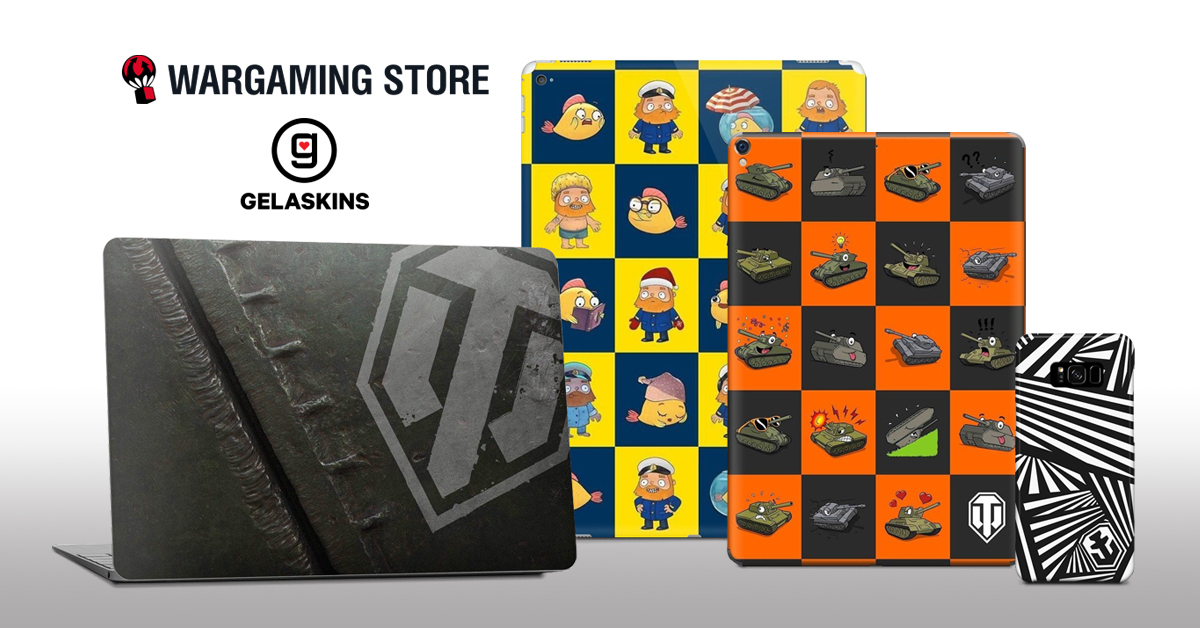 There are some lovely World of Warships designs available too, if you lead a double life as both a commander and a sea-faring captain!
GelaSkins cases and skins are also available from the Wargaming Store!

Roll out!