Commanders!
The iconic tale of Tiger 131 is one for the ages, and we're teaming up with The Tank Museum in Bovington, UK, to explore it on April 23 with an action-packed, historical livestream, similar to Tankfest Online.
Tiger 131 is the last running Tiger I, so it's only fitting to have a day dedicated to this living legend. Let it be an occasion for the calendar, packed with history, insight from those who know the tank best, a live demonstration with a feed inside Tiger 131, and much more to look forward to. To commemorate Tiger 131 and Tiger Day, we'll be bringing you all the action via the official English World of Tanks Twitch and YouTube channels, and we'll be hosting several activities for you to enjoy. The Tank Museum will also be streaming on its YouTube channel.
Tiger Day 2022
Tiger Day Online Stream: April 23 at 17:00 CEST (UTC+2) for 4 hours
Livestreaming for a Life-Saving Cause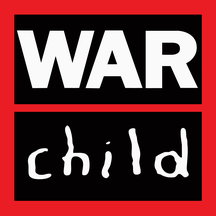 In previous years, we have used Tankfest to raise money for The Tank Museum to aid in the preservation and restoration of historical vehicles. However, we and our friends at The Tank Museum feel it is more appropriate to help generate funding for much-needed humanitarian aid. Therefore, we will be supporting War Child UK in its emergency Ukraine response with a World of Tanks emblem fundraising sale, with all proceeds going directly to the charity. War Child UK provides emergency psychosocial support and protection to vulnerable refugee children fleeing Ukraine. We will tell you more about this good cause as the stream draws nearer.
Tiger Day Online: What to Expect
Tiger Day Online Stream – Tune in to our official English channels for the story of Tiger 131, insight from those who work with the tank, action, and more! The livestream will last 4 hours and will have a familiar feel to Tankfest Online.
Exclusive, Peace-Themed Emblems – 100% of proceeds will go directly to War Child UK's emergency Ukraine charity response.
Amazing Twitch Drops – Guaranteed improved consumables and a chance to get Premium Account time, Premium Vehicles, and 3D styles from watching the livestream on our official English Twitch channel.
There's plenty to look out for and get involved with, so join us on April 23 to mark Tiger Day, and keep an eye on the portal over the coming week for more details.
Tankfest Online 2021
Missed our last historical Tank livestream? Check out the full stream below.
Stay tuned for more Tiger Day details, and remember to join the Tiger Day Online livestream on the afternoon of April 23!
Roll Out!