Steel Hunter Tournament 2020 Winners

1st Place –

4,000 euros

Skill4ltu

2nd Place –

2,000 euros

Dakillzor

3rd Place –

1,500 euros

Svitman

4th Place –

1,200 euros

Circon

5th Place –

800 euros

Rysiek

6th Place –

500 euros

Call_me_Piotr
Commanders!
Let's end 2020 with a bang and a fantastic live stream! Join us on December 12 at 15:00 CET (UTC+1) on Twitch or YouTube for plenty of tank action, giveaways, a special Developer Q&A, Twitch Drops, and a merry Tankmas time.
---
Stream Activities

Developer Talk: Tune in for an exclusive talk with our developers. They will answer some of your most burning questions, provide exclusive insights into your favorite tank game, and maybe even give a sneak peek of things to come to World of Tanks in 2021.

Brawl Club End of 2020 Tournament: They demonstrated their nerves of steel during the last stage of Steel Hunter. Now, it is time to really put them to the test. 20 of your favorite content creators will team up and fight for truly outstanding rewards courtesy of paysafecard! Tune in to see them in action and to root for your favorite team.

EU Community Event 2020: World of Tanks veterans will remember the tales of the legendary Santa Maus, who saved Tankmas not once, but twice. This year, evil lurks in the shadows once again under the Tankmas tree. Don't miss the exclusive event sneak peek during the stream and witness the rise of a new Tankmas hero.
---
paysafecard Brawl Club Tournament Regulations and Rewards
Regulations:
Best of 5 battles

Points are distributed by battle result position

(1. Position = 20 Points, 2. Position = 19 Points, ..., 20. Position = 1 Point)

The total amount of points accumulated over 5 battles determines the winners

In case of an equal amount of points, the total amount of damage will be taken into account
Prizes:
1. Place –

4,000 euros

2. Place –

2,000 euros

3. Place –

1,500 euros

4. Place –

1,200 euros

5. Place –

800 euros

6. Place –

500 euros
Confirmed members of the Brawl Club:
Expand
---
Twitch Drops
Available from December 8 at 14:00 CET through January 11 at 23:00 CET (UTC+1) on all participating Twitch channels.
As we already announced for 12 Days of Tankmas, Twitch Drops will be enabled for every Tankmas event and for the entire duration of Holiday Ops on every Twitch channel that streams World of Tanks.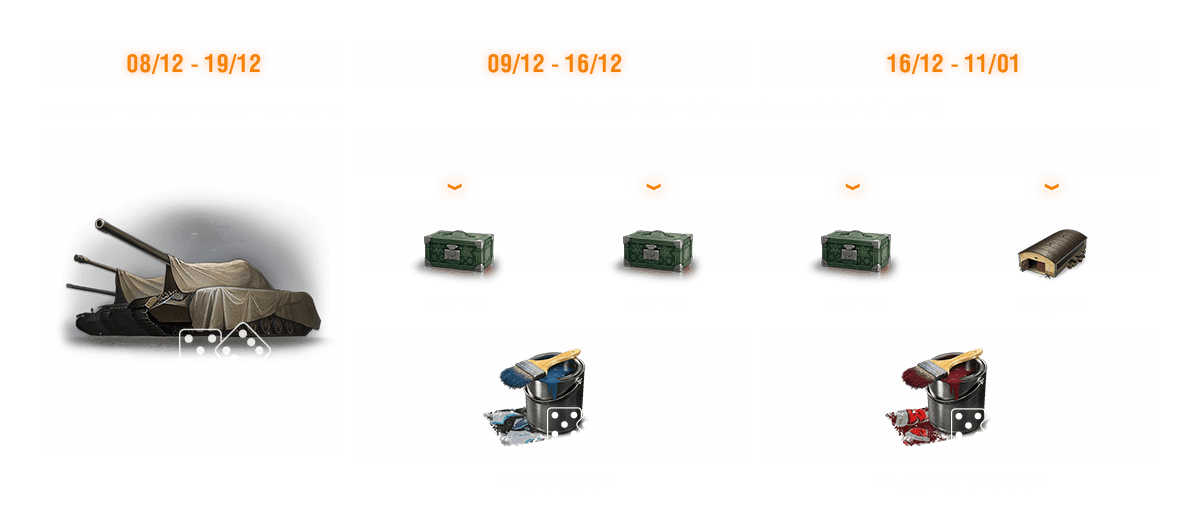 The longer you watch, the higher your chance to receive the following*:
Regular Drops (guaranteed):

After 60 minutes:

1 Small Box

After 120 minutes:

1 Small Box

After 180 minutes:

1 Small Box

After 240 minutes:

1 Garage slot

Epic Drops (not guaranteed and limited to specific time periods):

1

cool "Ice Shelf" 2D style

(only active from December 9 to December 16)

1

festive "Red Hat Battalion" 2D style

(only active from December 16 to January 11)

The Advent Calendar offer of the day

(only from December 8 through December 19, and only on the official World of Tanks Twitch channel)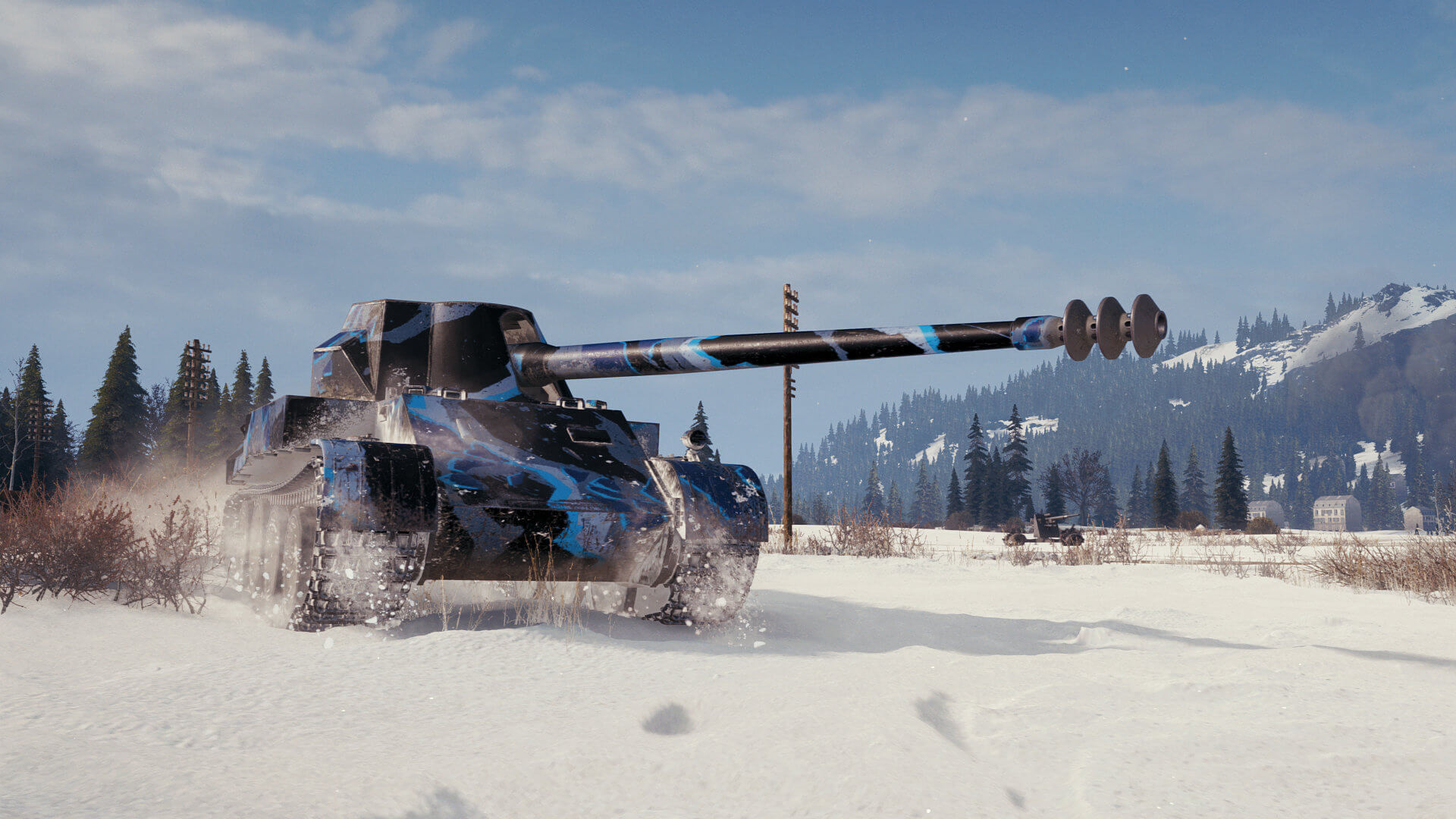 "Ice Shelf" 2D style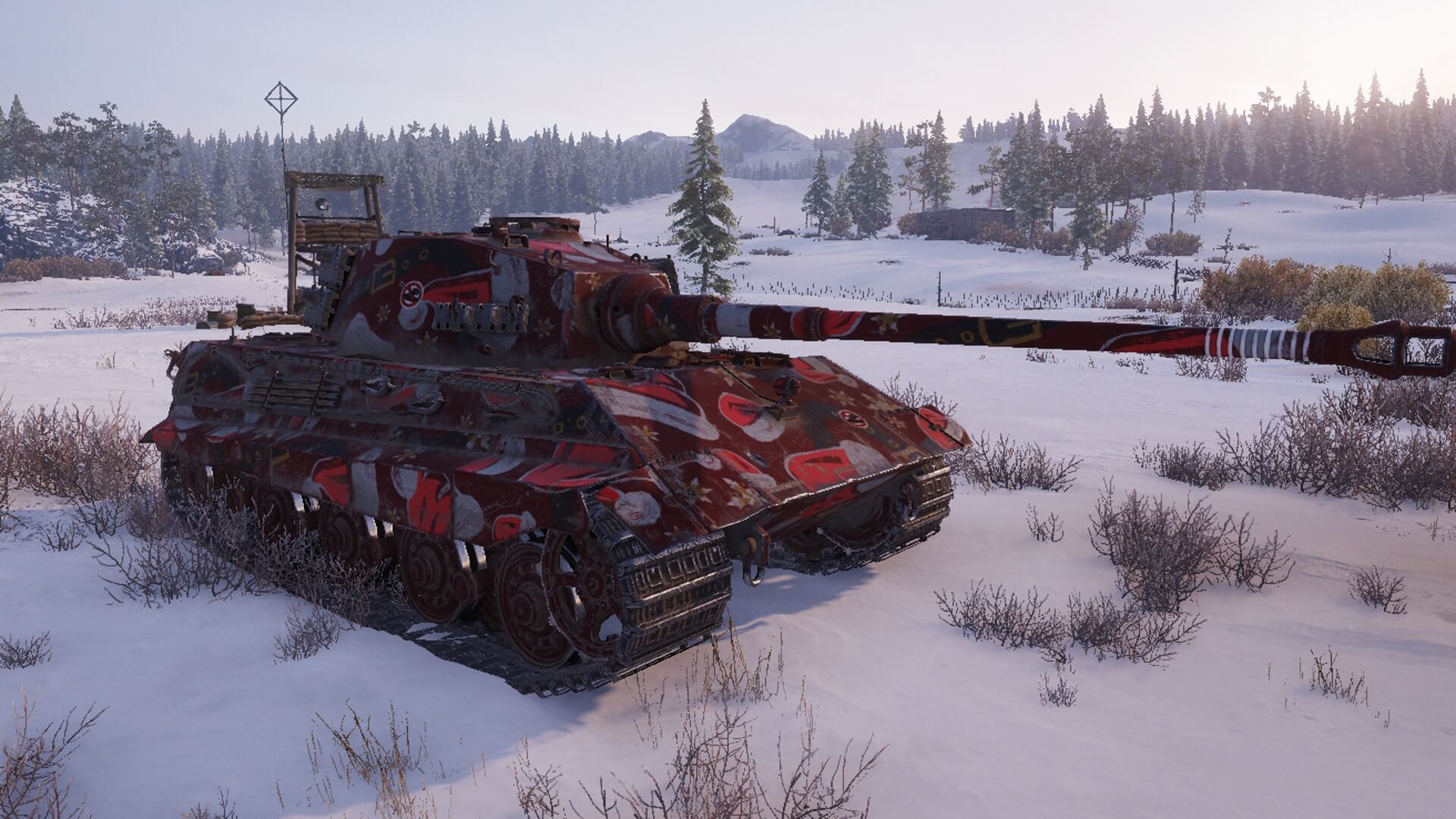 "Red Hat Battalion" 2D style
Please note that each Twitch Drop can be received only once per account for the entire duration of the event. Regular drops are guaranteed after the indicated watch time. Epic Drops depend on probability and are not guaranteed for everyone.
Check out our comprehensive guide to learn more about Twitch Drops.
Important: Your World of Tanks account and your Prime Gaming account have to be linked for a chance to receive Twitch Drops. Click here for a how-to guide: Link Your Accounts.
---
Sponsors
The big End of Year stream is brought to you with the support of
---
Wargaming Store
Are you looking for the perfect Holiday gift for the tank commander in your life? Would you like to treat yourself to some great World of Tanks gear? Check out the Wargaming Store for plenty of fantastic gift ideas, like the latest collector's mug and pillow featuring Holiday Ops 2021 artwork.
And don't miss your chance to mark Holiday Ops 2021 with a commemorative Holiday Ops 2021 pin, exclusively available in the Wargaming Store. Place an order of 20 euros or more to receive the pin FOR FREE!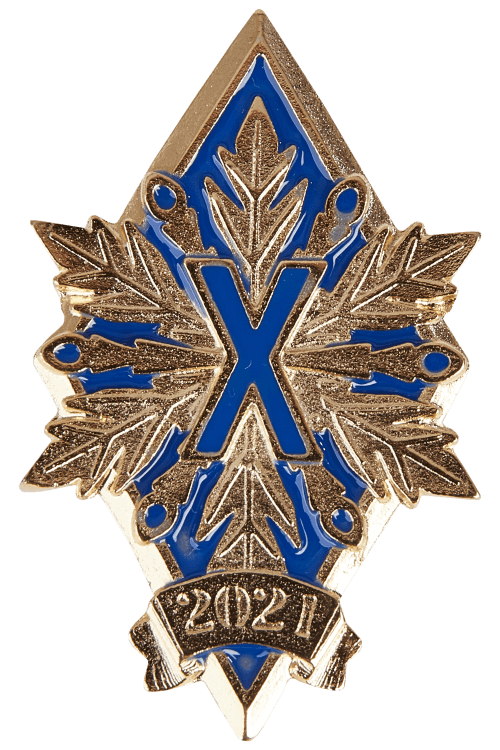 Holiday Ops 2021 Pin
---
Make sure to follow World of Tanks on Twitch, and subscribe to our YouTube channel so you don't miss any of our great Tankmas streams!
Roll Out!