Introducing a brand new range to Italeri's World of Tanks collection with 1:72 scale models, and two new additions to the 1:35 scale range!
The all-American hero M4 Sherman and the hard and heavy Tiger II are available now from Italeri! The new 1:72 scale allows less experienced model enthusiasts to complete the model more quickly and with ease. Each tank model comes with three paints to apply your own camo with, and three days of Premium Account to help you make the most of your in-game experience!
That's not all, as there are also two new additions to the 1:35 scale collection! The Crusader III and the Panzer IV are storming onto the scene, bundled with decals to customise your Italeri models with, a tank guide dedicated to your chosen model, and codes to redeem in-game for three days of Premium Account and some tasty consumables.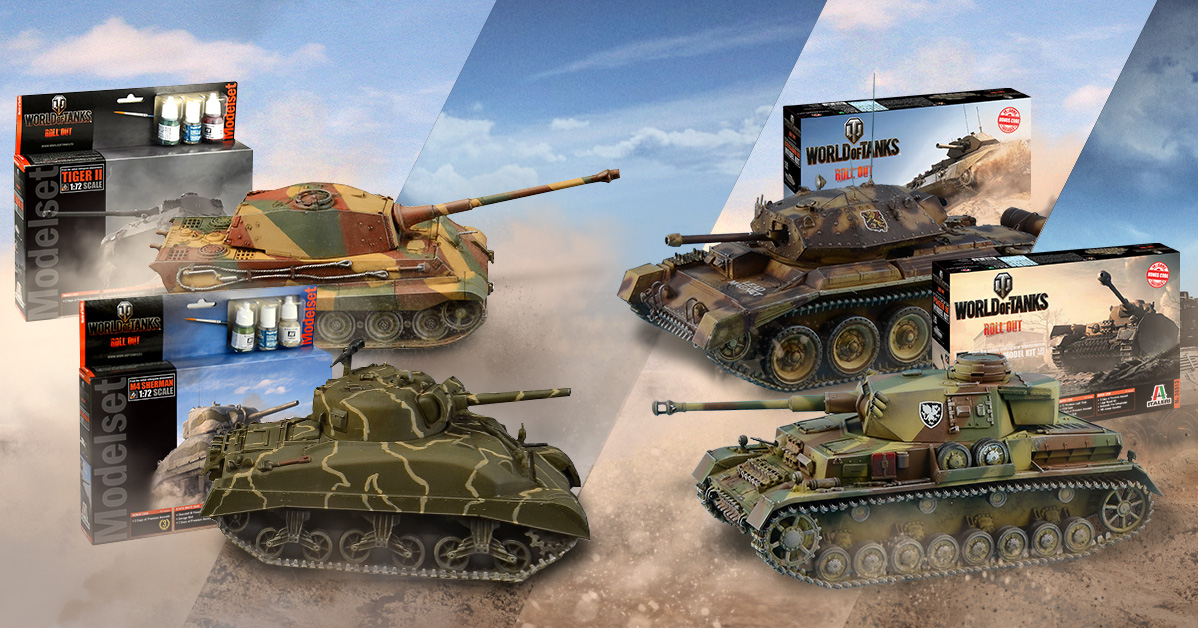 If you want to see just how easy it is to put together a tank from Italeri's 1:72 range, check out the video below to see construction in action!