Commanders!
Our efforts to unite and streamline the English social media presence of World of Tanks continue. After successfully creating a unified front on Twitter, YouTube, Instagram, TikTok, and Twitch we are now taking the next step and merging the NA Discord server into the EU one to form one big server for every tank commander.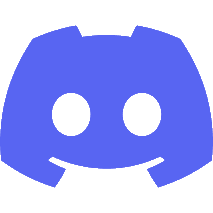 What is Discord?
Discord is a free voice, video, and text chat app for gamers aged 13 and above. Join the thriving community of tank enthusiasts, World of Tanks players, and Wargaming staff members to coordinate your efforts on the battlefield and chat about all things tanks, gameplay, and ongoing events. Access Discord via your browser, PC, or mobile phone with the Discord app.
Benefits of Discord
Discord is one of our leading platforms to keep players up-to-date about ongoing activities, share the latest news, have giveaways, and allow commanders to connect over their shared passion for epic tank battles.
The official server features thriving channels in English and multiple other languages and allows easy exchanges between Wargaming staff, Community Contributors, moderators, and regular players.
Become a part of the community and never miss a beat of World of Tanks action.
Choose your preferred roles in the #Roles channel if you want to join the platoon finder, keep up to date on World of Tanks news, get a chance to provide feedback, and hear about the latest giveaways!

Channel Merge
Switch before the NA Discord Server closes on November 21!
Unfortunately, Discord doesn't provide the ability to combine servers, so we have to let go of the smaller one. The NA Discord server will soon be discontinued, and we ask everyone to move to the official World of Tanks server.
Join World of Tanks on Discord and choose your preferred languages in the #welcome area to access the various channels.
You will find the same opportunities for discussions, voice chats, and the fantastic community that you are already used to, with even more exciting things to come in the future.
Discord Personnel
Expand
Meet familiar faces and friendly player-facing World of Tanks staff!
Head Server Admin:
Forcellrus: He watches over us, is a coding wizard, a car enthusiast, and the creator of the server!
Wargaming Staff:
Domosapien
Jambijon
ApocalipticSnowflake
Dwigt
eekeeboo
iksta
Keyhand
Collapse
Battle Pass Giveaway
Available until November 27 at 23:59 CET (UTC+1)
We hope everyone will join the Discord community of their own volition, but a little incentive never hurts!
Switch from the NA Discord server to the World of Tanks one right now, or join the server for the first time and make sure to participate in the ongoing Battle Pass Giveaway. This is just one of the monthly giveaways and activities you can expect on the World of Tanks discord server!
Objectives

Log in or sign up to the WoT Discord server
Select your language in the

#welcome

channel
Submit your entry on the dedicated

#battle-pass-giveaway

page, and type the Chapter and Stage you just completed, the time you completed it in (as accurately as possible), and your in-game nickname

Rewards

2,500

for one winner

VIII

50TP prototyp

for one winner
7 days of WoT Premium Account for three winners
Join our friendly Discord community, meet staff and like-minded commanders, engage in discussions, provide valuable feedback, and get more out of your World of Tanks experience.
Check the portal for more details about ongoing Social Media and Twitch merges!
Roll Out!