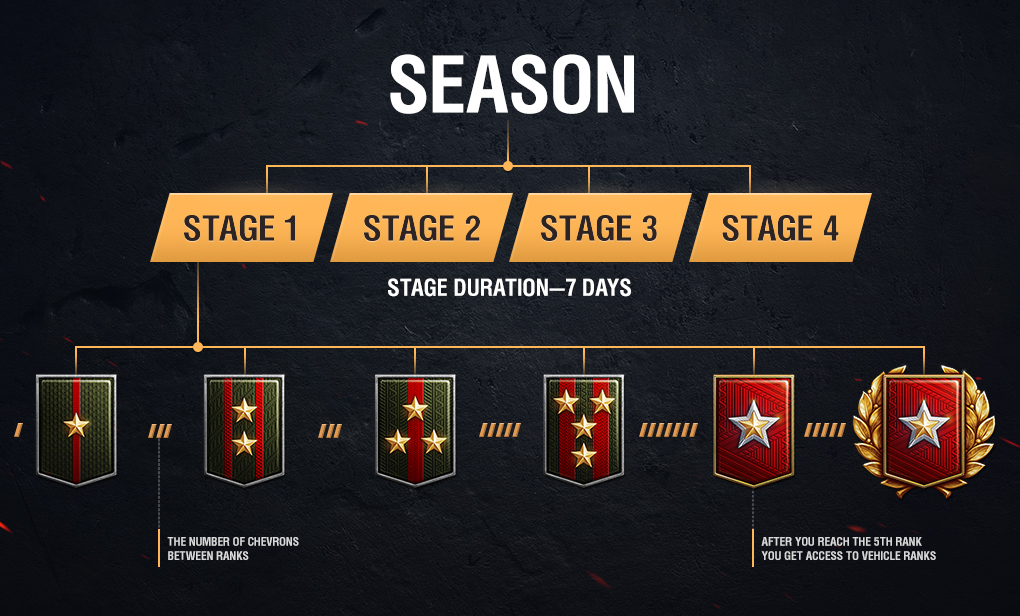 The better your individual result, the higher your standing in the special Ranked Battles ladder, and your rivals are anyone at a comparable rank. The matchmaker makes sure of that.
Head over to the Ranked Battles guide to learn more about Personal and Vehicle Ranks, season's structure, and progression.
Rewards
Along with your usual earnings per battle, a stellar performance in Ranked Battles rewards you with special bonuses for reaching a new rank and fulfilling the exclusive Ranked Battles mission.
Ranked Battles Pioneer
Mission

Restrictions

Condition

Reward