Commanders!
Developing experimental tanks, creating concepts, and throwing together ideas is the backbone of tank development. Taking parts of already successful tanks and combining them in new ways was just one of the strategies that engineers used during World War II to come up with new and potentially devastating war machines.
In November 1944, the Krupp company presented several projects aimed at upgrading the German armament, including a project for mounting the Schmalturm (literally "narrow turret") of a Panther on top of the chassis of a Panzerkampfwagen IV Ausf. J.
The idea ultimately fell through, as the heavy turret would overload the original Panzer IV suspension and as production of the tank line was coming to an end, improvements weren't considered. Nevertheless, it is a feasible concept for an exciting new tank and was brought to life in World of Tanks as the

VI
Pz.Kpfw. IV Schmalturm .

Drawing by H. L. Doyle from "Panzerkampfwagen IV and Its Variants" (1975).
The result is a hybrid of medium tank and tank destroyer known for a gun with great accuracy and high penetration, as well as a slim and sturdy turret with decent camouflage values.
Pz.Kpfw. IV Schmalturm Offers
Available from April 27 at 07:00 CEST through April 29 at 07:00 CEST (UTC+2)
Package Contents

Pz.Kpfw. IV Schmalturm

100% Trained Crew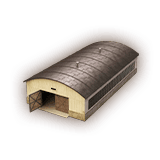 Garage Slot

Gold

World of Tanks Premium Account

x5 XP Mission

Personal Reserve: +200% Crew XP for 2 hours
Discount