Commanders!
Online shopping has become increasingly more popular over the past few years. You can have almost everything delivered right to your doorstep without the need to leave your gaming station.
It is easy and convenient, and now World of Tanks has teamed up with MillionPugs to enhance your online shopping experience even more!
What is MillionPugs?
MillionPugs is a rewards platform for gamers, getting you in-game loot with your everyday out-of-game purchases. They have partnered with hundreds of popular brands that love gamers to reward you for every online shopping spree. Simply sign up for free and use the MillionPugs website or their browser extension to find supported shops. Whenever you buy something at KFC, booking.com, Zalando lounge, or any other listed online retailer, you earn pugs™ and credits*. Detailed instructions are also available on the MillionPugs website and you can immediately earn extra pugs™ by following five quick steps.
Please note: MillionPugs credits differ from World of Tanks credits and cannot be used directly in-game.
How it Works
Login to start earning
You receive reward points (pugs™ and credits) for every online purchase in a partnered shop

Completed transactions reward you with 100 credits per transaction; the number of pugs™ earned depends on the money spent

Optionally: Install the special Million Pugs extension (supported by Google Chrome and Microsoft Edge) to earn reward points even easier
Spend Your Pugs™ and Credits
Your earned pugs™ and credits can be exchanged for fantastic World of Tanks in-game items, including gold, WoT Premium Account, 2D styles, Premium Vehicles, and much more!
Check out all the available World of Tanks offers on the MillionPug website. Here are some of the highlights that can be yours:
---
Starter Pack bundle – available for 1,100 pugs™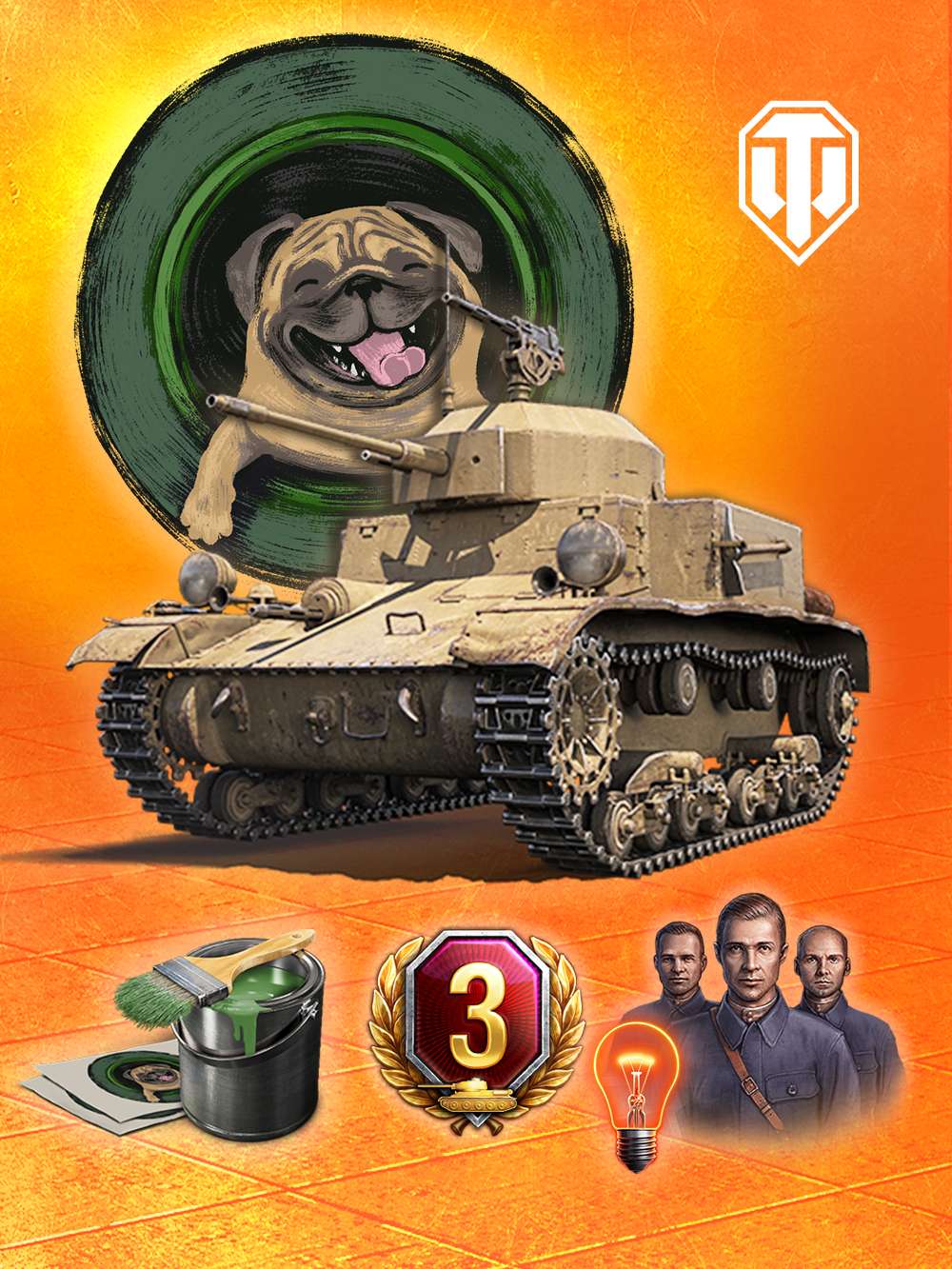 Starter Pack bundle
The feisty and speedy

II
T2 Light Tank is armed with a 20 mm rapid-fire cannon. It is the perfect choice to learn the basics of the game or a quick low-tier fight. In addition to the vehicle, the bundle includes 3 days of WoT Premium Account, 3 "Pug" decals, and more.
Tier III British Artillery Sexton I – available for 15,000 pugs™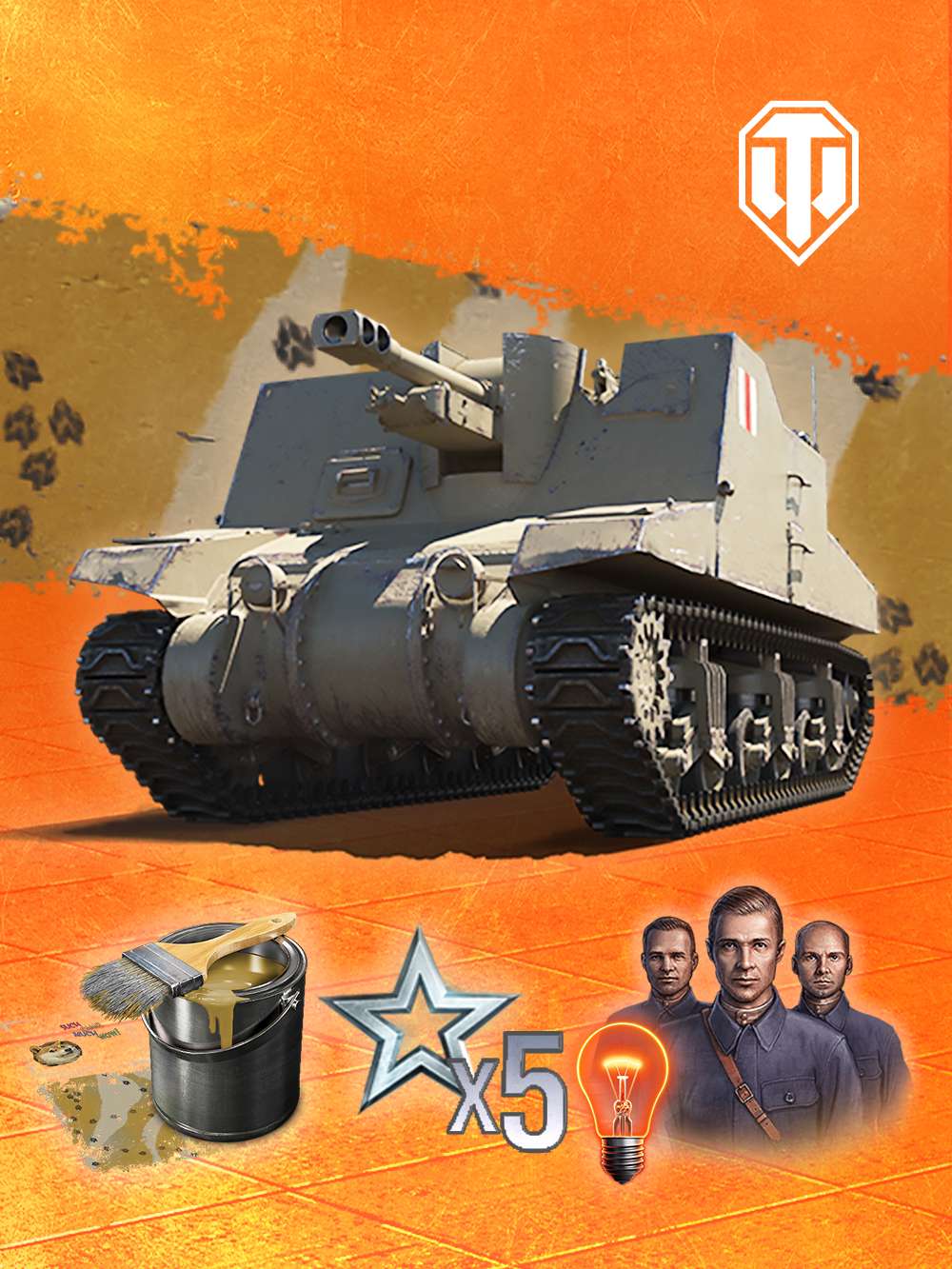 Tier III British Artillery Sexton I
One of only two Premium SPGs in the game can be yours. The

III
Sexton I is an elusive collector's item, capable of firing AP rounds and a high ammo capacity to help keep raining shells on enemies.
Tier VIII American Heavy Tank M6A2E1 – available for 48,000 pugs™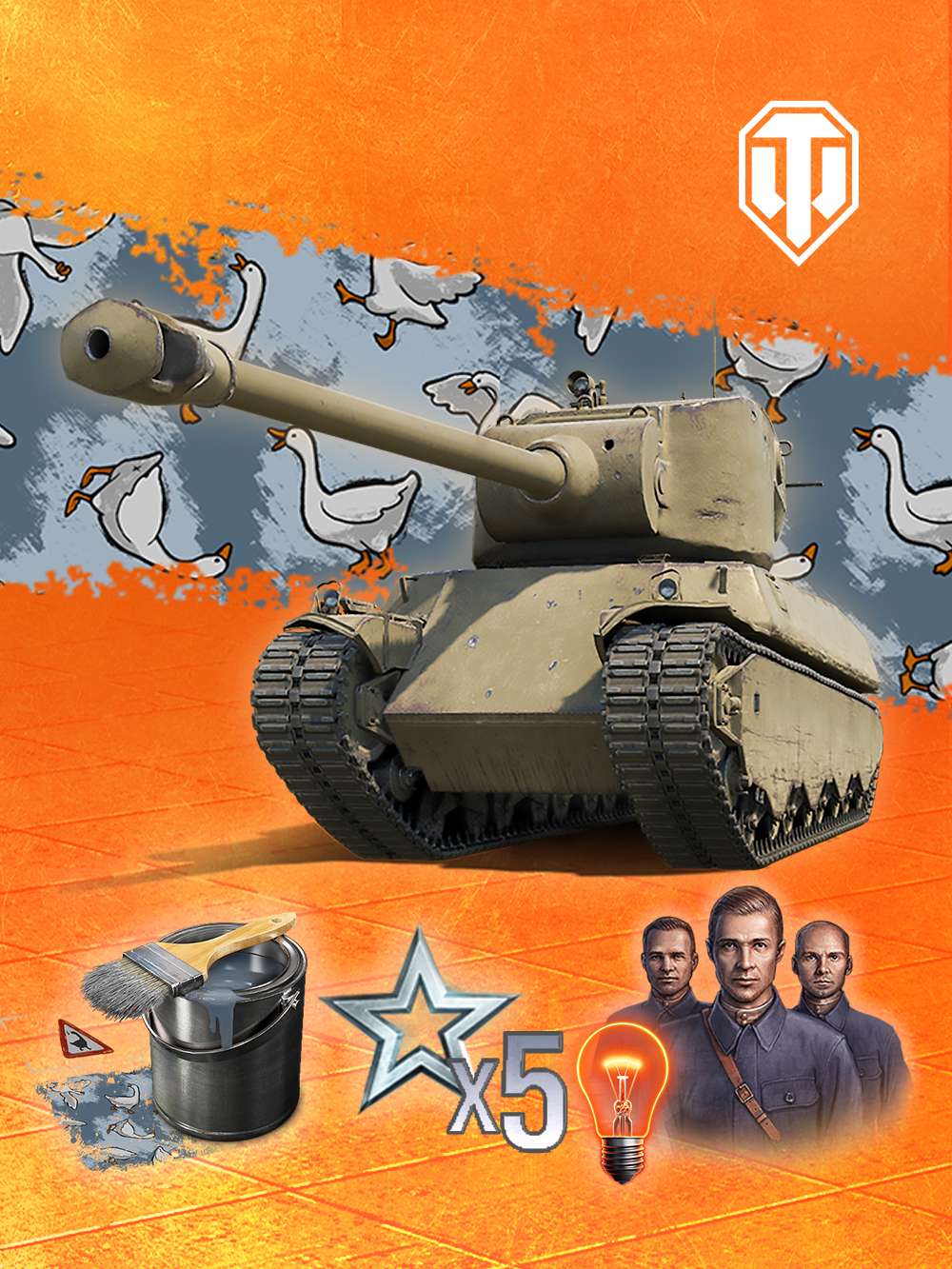 Tier VIII American Heavy Tank M6A2E1
Some situations call for a sledgehammer. In those cases, look no further than the

VIII
M6A2E1 . Nicknamed "the mutant," this Tier VIII heavy tank packs a dangerous 105 mm cannon. It thrives on the front line, where it can help negate incoming fire and force the enemy to change position. The bundle also includes the exclusive "Savior of Rome" 2D style.
---
These are just three of the 37 World of Tanks offers available through MillionPugs. So, start earning and pick your rewards!
For more information on the program, please visit MillionPugs or join their dedicated Discord channel.
Shop online, earn valuable World of Tanks rewards, and Roll Out!