Wargaming teams up with Merlin Publishing!
In your gaming downtime when you're taking a little break from the screen, do you ever find yourself puzzling over what to do? Maybe you should apply yourself to a real puzzle!
Wargaming has partnered up with Merlin Publishing to produce detailed 1,000 piece jigsaw puzzles based on World of Tanks. Three puzzles will be available, each showcasing vehicles from the game in all their glory in the midst of a war-ravaged battlefield.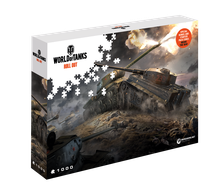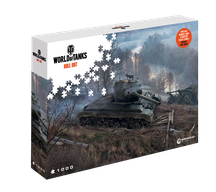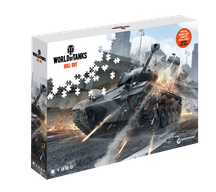 Each puzzle comes with an invite code so that you can introduce a friend to World of Tanks with a T-127 tank, Gold, a day of Premium time to get them going, and a bonus code to redeem a day of Premium time for yourself.
World of Tanks Puzzles are available to order from November 16, but if you're looking to get your hands on them as soon as possible, they are available exclusively from the Wargaming Store before the official release date.
It's the perfect gift for any puzzle-loving commanders this holiday season!
Roll Out!