Liberté, Égalité, Fraternité! Check out our new French Bundle on the Wargaming Store!
Bastille Day, also known as la Fête nationale and le 14 juillet in France, takes place on July 14 every year, and commemorates the Storming of the Bastille in 1789. A turning point of the French Revolution, the date marks the end of tyranny and the dawn of democracy, and is celebrated far and wide across the nation with dazzling fireworks displays, parades, and lots of delicious food!
To celebrate the national day of one of the world's most beautiful nations, we're launching a special French Bundle on the Wargaming Store, featuring our deep blue French Colours T-Shirt, and the formidable French F19 Lorraine 40t Cobi tank!
This items in this bundle have been hit with a cool 30% discount, and will be available for one week only until 21 July, or while stocks last!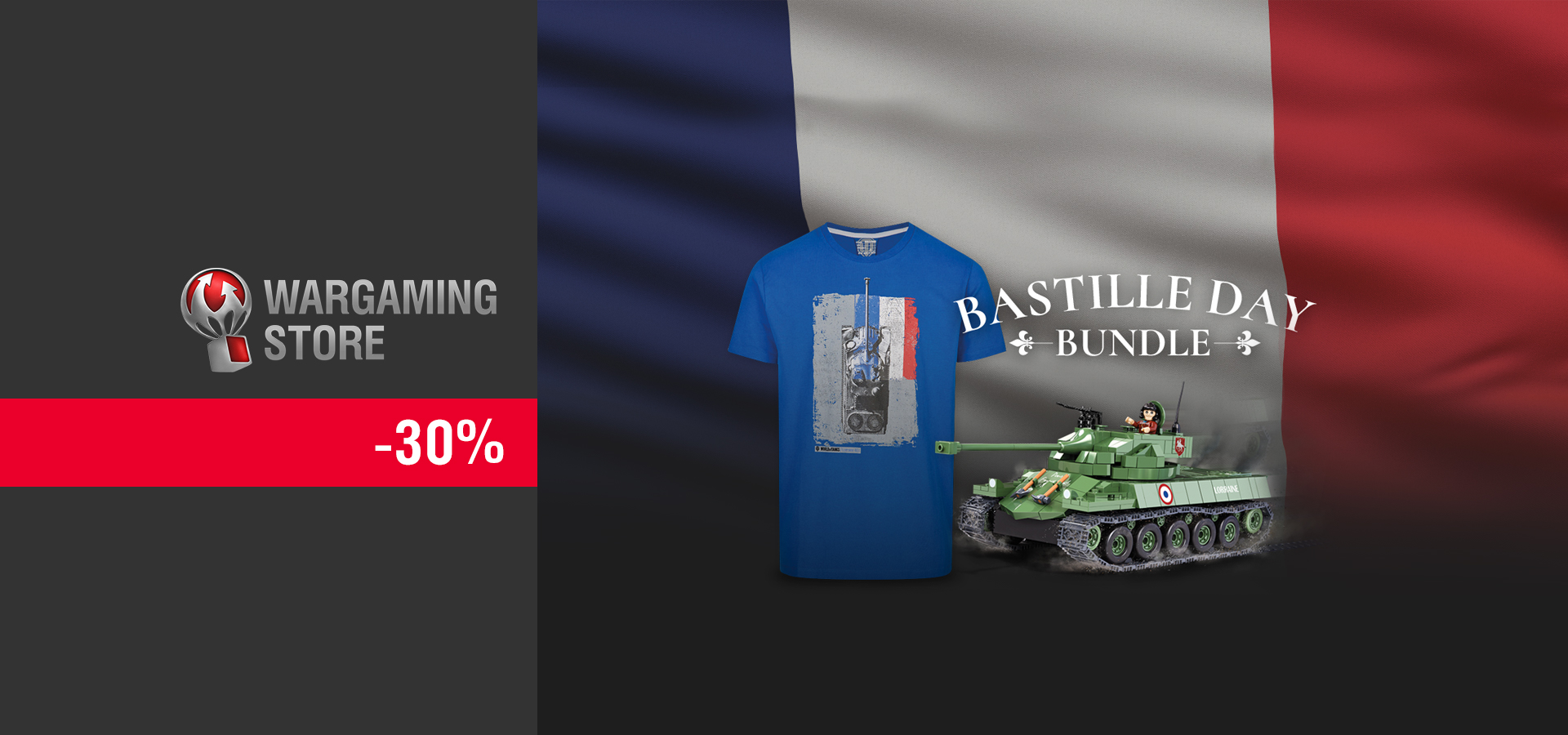 To all of our French players, we hope that you enjoy the festivities of Bastille Day!
En avant, commandants!