Greetings, Commanders!
The New Year has come, but that doesn't mean that the holiday fun is coming to an end. Our joyful festivities will go on until the end of January, until the release of Update 1.11.1. Make sure you get to Festive Atmosphere Level X before Holiday Ops ends on January 11 to maximize your benefits from the Event Extension and take full advantage of your Holiday Ops vehicles branch!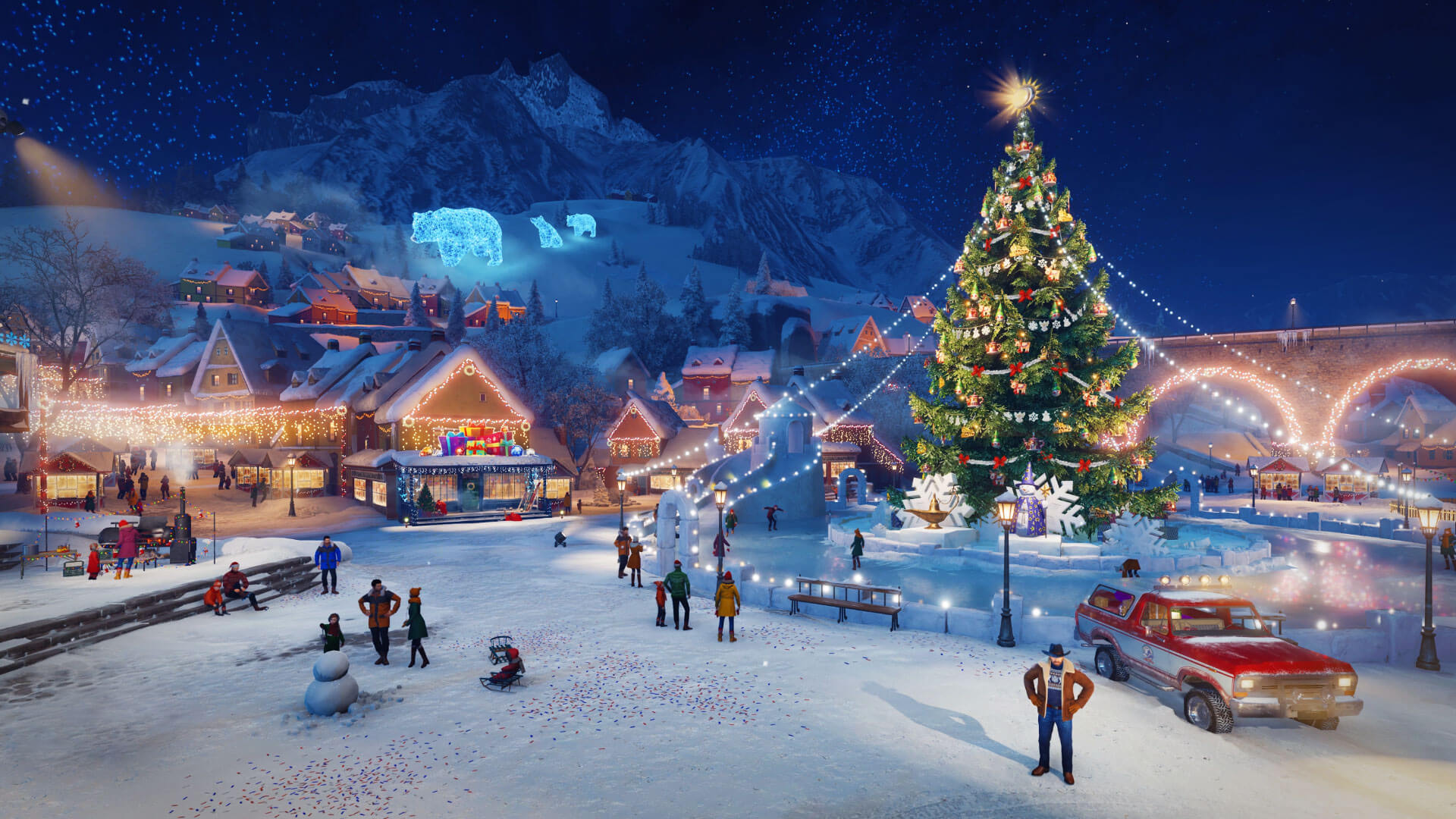 Complete Missions From Chuck and Gather the 2018-2021 Collections!
Complete Missions From Chuck by January 11 and grab all the sweet rewards they offer, including unique customization items and Chuck Norris himself as a unique tank commander. He comes with three skills/perks (Sixth Sense, Repairs, and Brothers in Arms as a zero perk) and enough experience to learn a fourth skill or perk of your choice.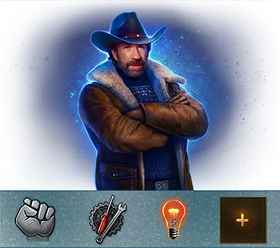 Remember, all missions can be completed simultaneously. If you missed several missions or recently started playing the event, you still have a good chance of earning all of Chuck's rewards and reaching Festive Atmosphere Level X. Don't miss this chance to earn almost 200 Small Boxes with decorations and in-game goodies for completing all of the Missions From Chuck!
Be sure to also complete the four Holiday Ops 2021 Collections to get your hands on all four gorgeous styles and decals for this year. If you've reached Festive Atmosphere Level X, you can also complete the Collections of previous years (2018–2020) using Shards to receive the fancy 2D styles and stunning decals awarded for each of them!
Enjoy Bonuses to Free XP, Combat XP, and Crew XP!
If you reach at least Festive Atmosphere Level V by the end of the event on January 11, you can continue to enjoy the bonuses afforded by your Holiday Ops vehicles branch until almost the end of January.
Heavy and medium tanks earn +50% to Combat XP
SPGs and tank destroyers get

+100% to Crew XP

Light tanks net +200% to Free XP
Select one of the three bonuses above for any vehicle placed in Chuck's slot
You will have as many slots as you unlocked during Holiday Ops 2021. Changing the vehicle in a slot will be free once a day, while changing it more often will cost you 100,000.
All vehicles can be placed in the free slots of the branch, except for Premium vehicles.
Get the Maximum Bonus to Credits!
During the Event Extension, all Holiday Ops vehicles will receive the highest bonus to credits earned during the event. To maximize its value, you need to collect at least 72 decorations in each of the four collections, reach Festive Atmosphere Level X, and collect all of the Large Decorations and put them in their respective slots!
Please note, that the festive Garage will be disabled at the end of the main event on January 11, so you will no longer be able to purchase Large Boxes. If you're still short on decorations, now is the time to grab them!
The Event Extension
The Event Extension will last until the end of January, until the release of Update 1.11.1.
During this period, the cooldown for changing vehicles in Holiday Ops Vehicles slots for free will increase (once every 24 hours), but by spending a few credits, you can change them after each battle.
The amount of the bonus to credits will be equal to the highest value you achieved during the event, even if you break all decorations and lower the Festive Atmosphere Level.
Once the Event Extension begins, you won't be able to apply unused credit discounts on researchable tanks. Be sure to use them before January 11.
Any unopened Large Boxes will be opened automatically at the end of the event, even if you don't log in during the Event Extension; their rewards will be stored on your account.
To accept or reject Large Boxes that have been given to you as gifts, please log into your account in the Premium Shop.
Once the main event ends, you will receive compensation in gold for any Large Boxes that were sent as gifts but not accepted by their recipients.
If you don't open small or Large Boxes before the end of Holiday Ops 2021 (

January 11, 2021 at 08:00 CET, UTC+1

), the first time you log in to the game client after this date, you will be credited with in-game items from the Boxes and those decorations out of them that are still missing in your collections. These decorations will be credited to their respective collections.
Example
You have
10 Large Boxes
left unopened, and your album contained
320 of the 372 decorations
. After opening these Boxes, you received in-game items and
20 decorations
, including
4 new ones
. Now your album will have
324 decorations out of 372
.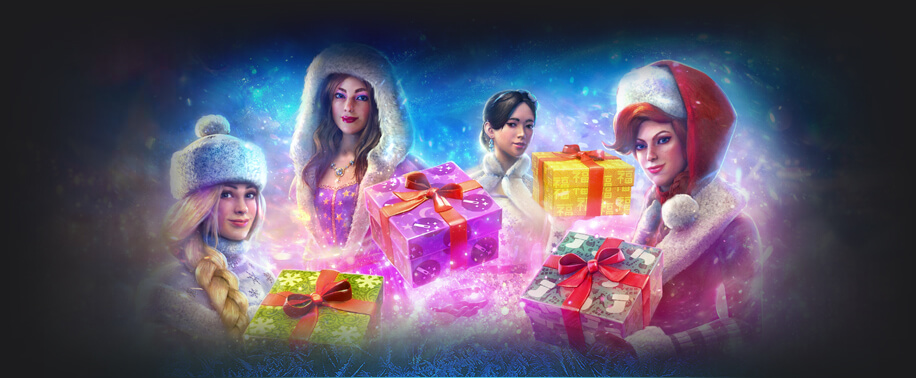 We hope that you've been enjoying Holiday Ops 2021, winning many epic battles and earning tons of great prizes! We're sure that you will have a lot of fun during the Event Extension. Enjoy your bonuses, stay warm, and keep yourself in a festive mood. We bid you farewell, and we hope to see you next year!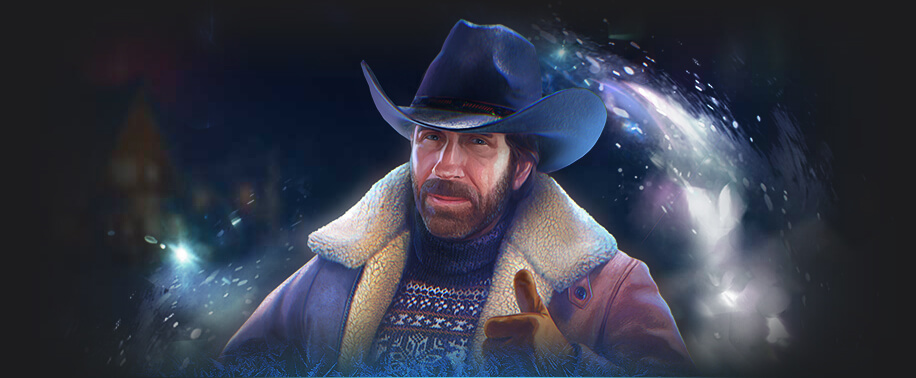 Adios amigos! Hope y'all had fun 'cause it's time to get serious again. Stay safe and good luck on the battlefield!