Commanders!
As you may have noticed, we will be adding a brand-new tech tree to our game. The Polish vehicles are finally coming and if you want a little help unlocking these new tanks, we have a special bonus for you!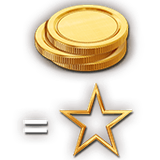 Indeed, from 27 to 31 August at 07:00 CEST (UTC+2), you'll enjoy a better conversion rate between Elite XP and Free XP! We all know that Free XP is really helpful when it comes to unlocking new tanks and modules. So, during these days, for the regular 1, you can convert 35 Elite XP to Free XP!
What's Elite XP? For those who might not know yet, Elite XP is what you earn with vehicles that have all of their modules and succeeding vehicle(s) researched.
Make the most of this boost now and roll out with top-tier tanks like the 60TP Lewandowskiego, a real mastodon of metal, the moment it's available!
Roll out!