Get ready for fierce action in Mirny-13 and take advantage of these incredible offers in the Wargaming Store!
As part of a new Halloween deal, you can make the most of 1-day free shipping for all orders in the store until Friday 30 October at 18:00 CET (UTC+1). We're giving up to 50% off gear from the Black & Orange collection and all orders over €20 will receive a special limited-edition Legend of Mirny-13 pin for free!
| | | | | |
| --- | --- | --- | --- | --- |
| | | | | |
| Tiger Tech T-shirt | Embroidered Zip Hoodie | Backpack | Sweatpants | Mirny-13 Pin |
Don't forget that the Diorama tank models are still available in the Wargaming Store. There are five incredible 1/72 tank models that connect to make one scene.
The full set is an impressive mix of details and execution, resulting in easily recognizable iconic tanks surrounded by in-game scenery. Experienced tankers will be able to determine from which maps these decorations came. The whole composition was inspired by "Himmelsdorf", the third map that appeared in the game and the first of the city maps. Each model is made from metal with a painted wooden base, comes in high-end packaging and includes a special bonus code. The tanks included in the bundle are: the IS-7, Grille 15, M48A5 Patton, Bat.-Châtillon 25 t, and Super Conqueror.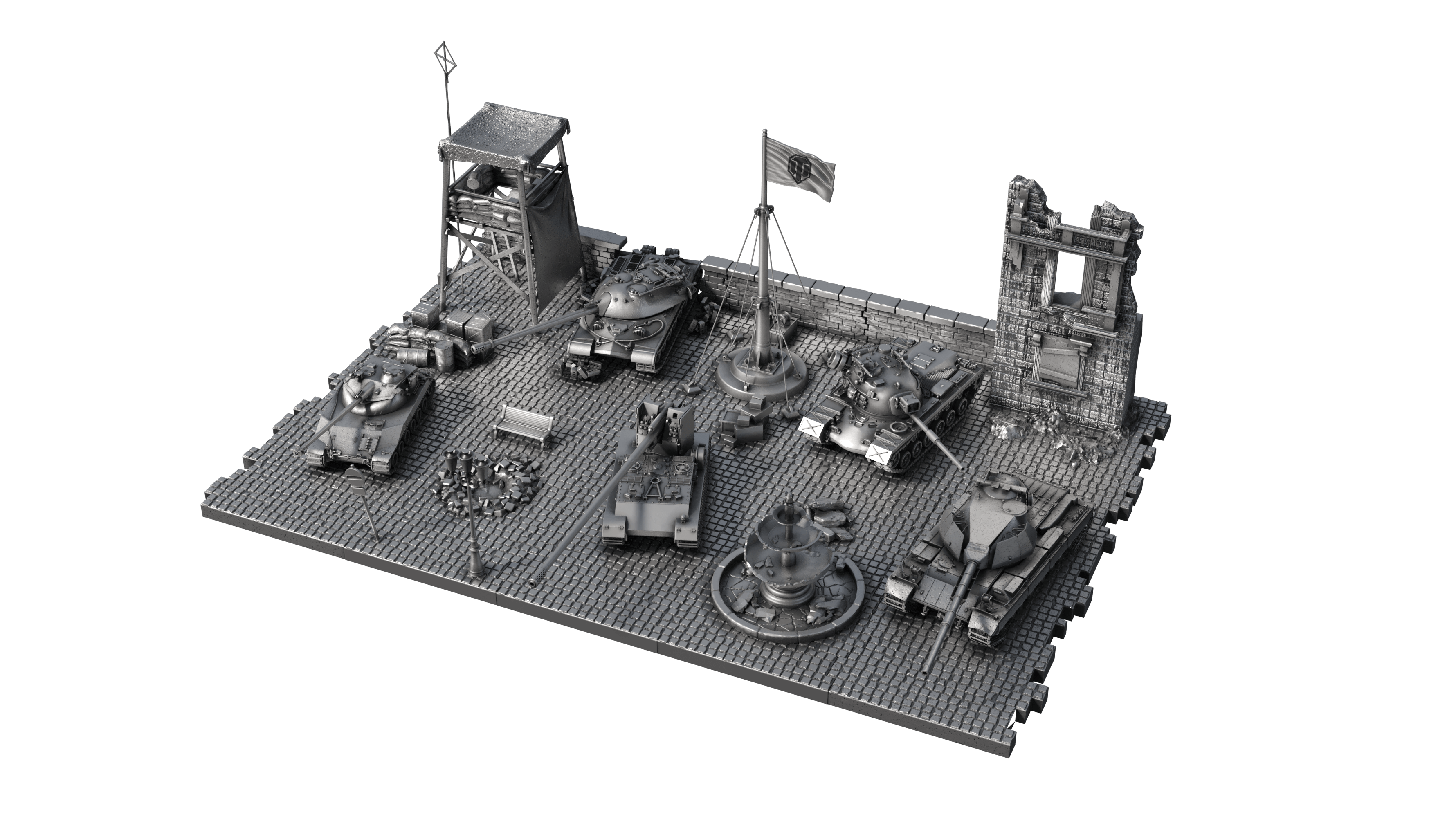 Hurry though, as deals are only available until November 8 or while supplies last!