Hello commanders!
Once again, you have proven how strong the community behind World of Tanks and Wargaming is. We would like to thank you for your overwhelming willingness to support the good cause of Fallen13 and the Gaming gegen Krebs team. A total of 16,250 Euros in donations have been collected this year. This unbelievable amount will secure the dog-assisted therapy at the palliative care unit of the Horst-Schmitt-Klinik in Wiesbaden for another year and a year at the Hospiz Lebensbrücke in Flörsheim.
The donated money has already been forwarded to the German Society for Palliative Medicine on betterplace.org. They will solely use the donations for the dog-supported therapy by "Emma – Heldin auf vier Pfoten". The donations support the training and care of the dogs, finance necessary veterinary examinations, and are used for the costs of emergency missions, among other things.
You can learn more about dog-supported therapy and the work of the animals on the website emmahilft.de (in German only).
Many thanks to all who donated, tuned in to the streams, and supported the charity in any way. Winnings from the raffles will be credited shortly, if not already done.
---
Of course, Fallen13, as well as the whole "Gaming against Cancer" team would like to say thank you:
I would like to thank all the streamers, Moerp, Ohare, Valliwusel, Seakrauts, BaxterChico, Hurz Mootality, JustTrashee, PrivatePenguin, Xairen, JaneDee, Adlerwache, and AngryChilli, for the support and the great streams. Without you, it would not have been possible to reach this amount and make the event a complete success.
Thanks also to WARGAMING.NET for the support in any form.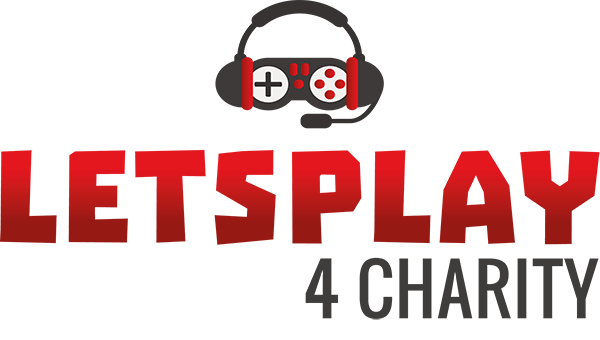 We would also like to thank letsplay4charity e.V., especially Ingo, Jörn, and Dennis. You have offered us your help and made a stream on your channel possible, which has granted us even more viewers and helping hands. I am looking forward to good cooperation in the future, which will enable us to help more people.
Special thanks to the WG staff who actively supported us: Jinx313, Zapfhan, Keyhand, Blindfold, Sehales & T33kanne.
Thank you to my friend Richard "The Challenger" Cuttland for the support via social media.
Also a big thank you to my team Zhenwu aka Henry, rxzp8 aka Jan, Teklador aka Michael, Atlan35 aka Sven & Suistar7 aka Susana.
Last but not least, a big thank you to the community for your support and your donations. Without you, this great success would not have been possible, and we all thank you very much for the beautiful charity event.
Thank you for making it possible for us to help those in need.
Your Gaming gegen Krebs team,
your Fallen13 alias Marco
---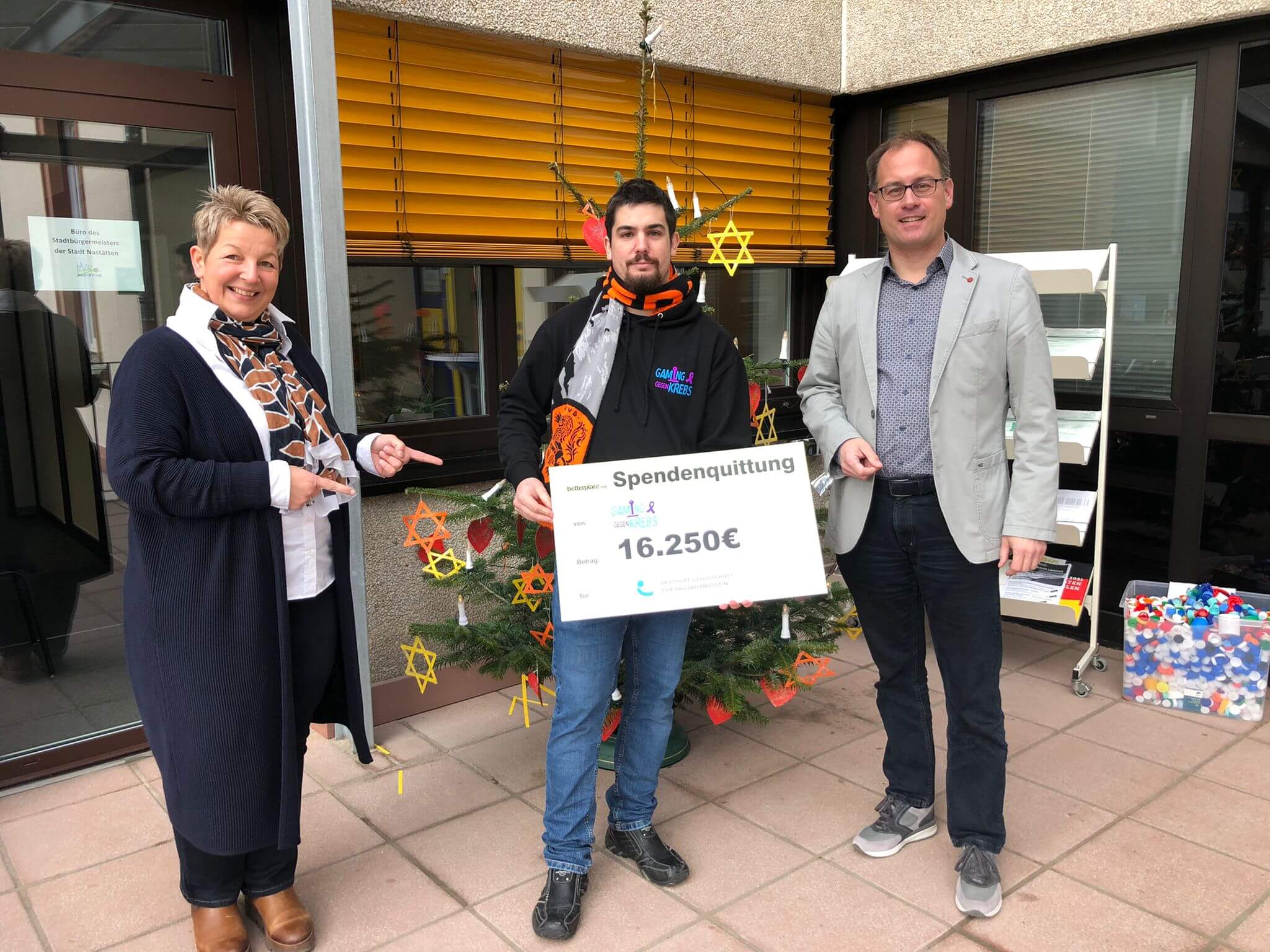 Left: Patron and local mayor Tanja Steeg. Center: Initiator Fallen13 alias Marco. Right: Mayor of the municipality Jens Güllering.
The campaign is over, but you can still support the project. The German Society for Palliative Medicine maintains the permanent project "Pfoten für die Seele – Hilfe für Hospiz- und Palliativeinrichtungen" on betterplace.org, through which you can continue to support the good cause.
Thank you, commanders. Roll out!