Commanders, it's time to activate your consumables in real life!
Wargaming are proud to announce that as a united front alongside our new allies at Fire Design, we will be bringing you World of Tanks fire extinguishers for only €99!
To ensure that you're always prepared for any eventuality, we've used dry powder that acts effectively on many types of fire occurrences, including electric, wood, flammable liquids, and cloth, amongst others. All fire extinguishers come with a 10-year guarantee, and the gauge lets you see at a glance if everything is in working order.
Fire safety has never looked better, check out the full range over at Fire Design!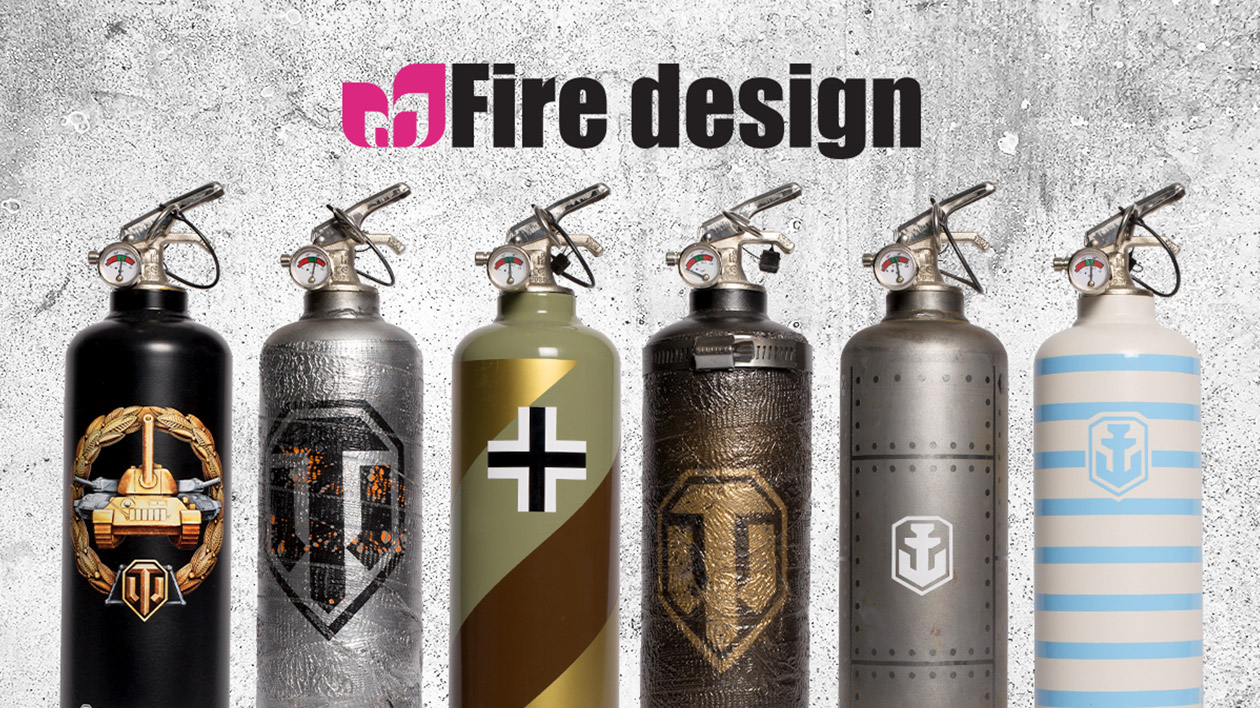 Fire Design extinguishers are also available at the Wargaming Store!
Roll Out!