Celebrate the first Polish vehicle in World of Tanks with a Cobi model!
Known affectionately as the 'Pudel', the latest addition to the vast armouries of World of Tanks was used primarily in urban warfare in World War II after the capture and re-purposing of German Panther Ausf. G tanks by Polish troops. The very first tank to fight under the Polish banner, the Polish Panther has been unleashed in World of Tanks, prowling the battlefield like its ferocious namesake and hungry for tank warfare!
You can now mark the occasion by picking up the Cobi model Panther Warsaw Uprising, the newest member of Cobi's World of Tanks range of models, to assemble yourself and display with pride, national or otherwise! With a rotating turret, an accompanying tank driver, and over 400 bricks, the only limit to this model's dynamic display options is your imagination!
SEE THE NEW TANKS AT COBI'S STORE!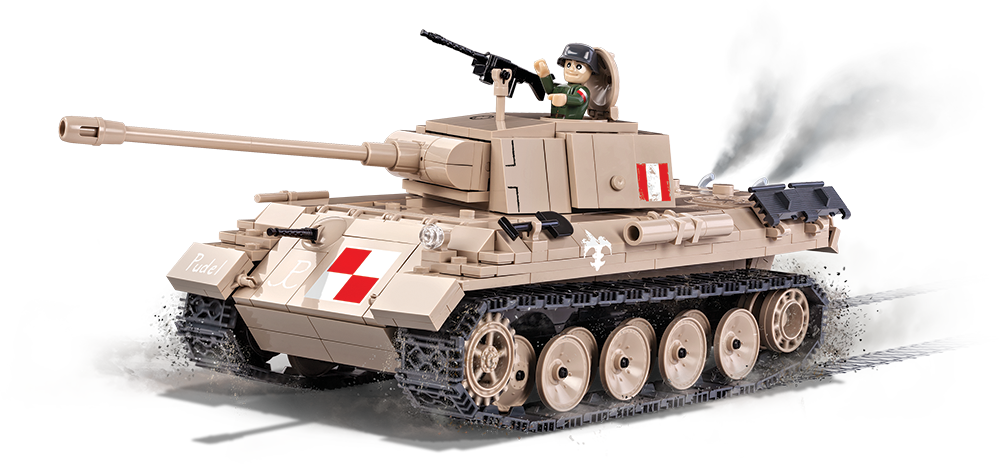 Pick up a Panther today to enjoy a bonus in-game code for World of Tanks PC, which you can redeem in exchange for 3 days of Premium Account, a Large Repair Kit, and Bread with Smaltz.
You can also check out this model over at the Wargaming Store, where it's available to buy now!
Commanders, take your armoury beyond the screen with Cobi Nano Tanks!