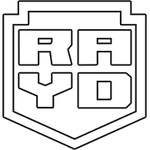 R4YD claim the throne!
Commanders!
In a tournament filled with action-packed, incredibly close games and magical comebacks, R4YD has emerged victorious!
In the first matches, MVPS and MOARR are forced to admit defeat and drop down into the Loser's bracket. TENTS and TREAD win to keep them in the upper half to meet some of the last tournament's top dogs - R4YD and INVIL. The upper bracket journey for TENTS and TREAD comes to an abrupt halt. After a nail-bitingly close fight between R4YD and INVIL, a thrilling tie-breaker knocks R4YD into the lower bracket where there are no second chances.
Lurking in the lower bracket was TENTS; a team responsible for disposing of all other contestants. Nonetheless, these efforts were in vain as R4YD proved they had learned from their day-one mistakes and made short work of their rivals from Germany.
The grand final had both teams competing in neck-and-neck matches with INVIL quickly securing three match points with a score of 3-1. The representatives from R4YD however, reluctant to give up, managed to surmount all odds against the Polish team smashing off three tie-breakers in a row in an astonishing comeback and even followed it up with a crazy tiebreaker-win on Ensk. Congratulations!
---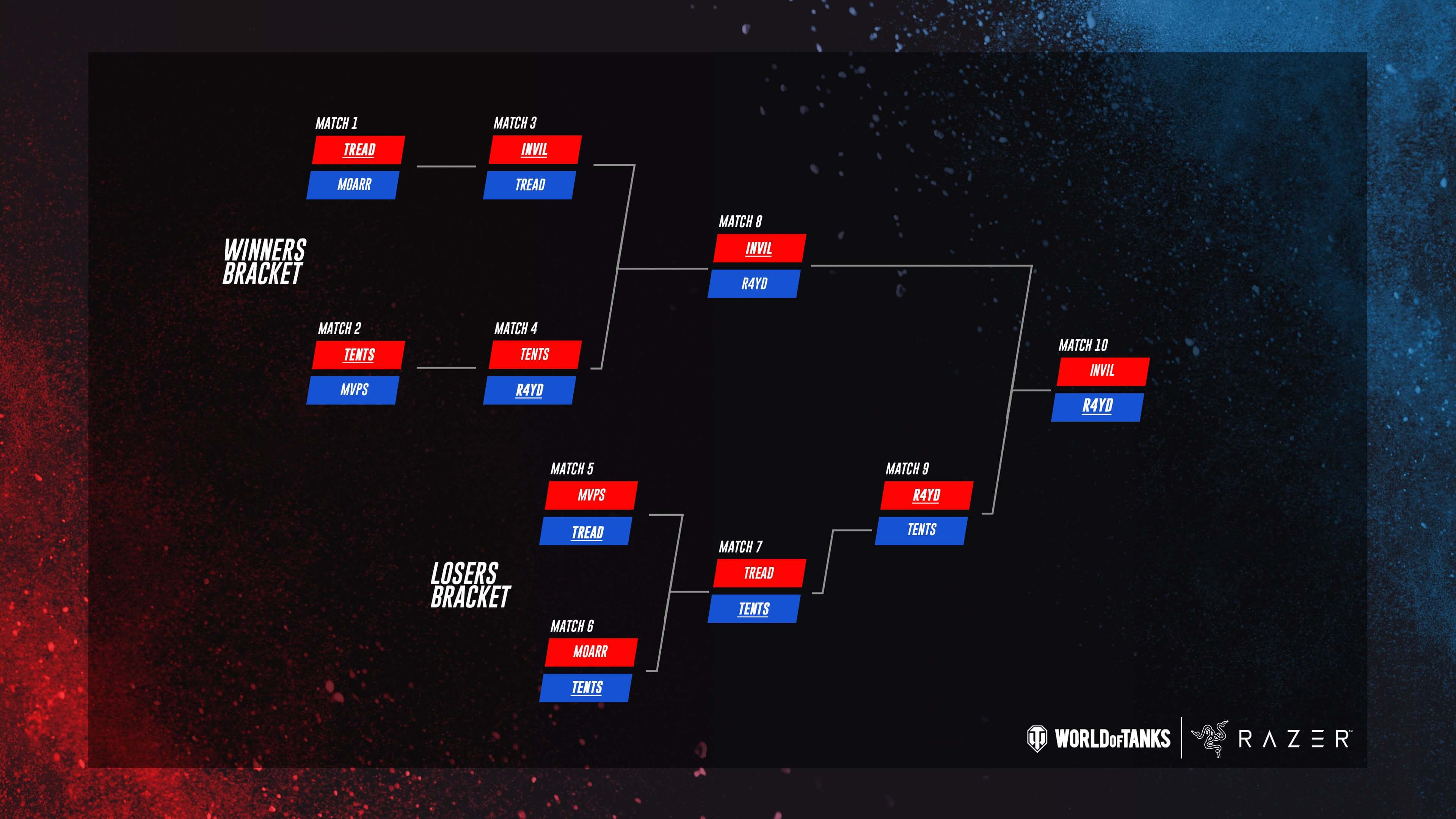 ---
Announcement from R4YD command:
After several matches against TENTS and INVIL this weekend, we succeeded in winning the tournament. In the Grand Final against INVIL, we first fell behind and INVIL took a 1:3 lead. Staying mentally strong, we started a comeback and even won 4:3 with a reverse sweep at the end of the day. We are extremely happy that we managed to win a tournament for the second time and that it didn't remain a "lucky" victory. Our team constellation was relatively well-rehearsed, so we had a great routine. Thanks to everyone that was cheering for us, and helped us prepare and obviously our players and leaders that made the win happen. We look forward to the next tournament.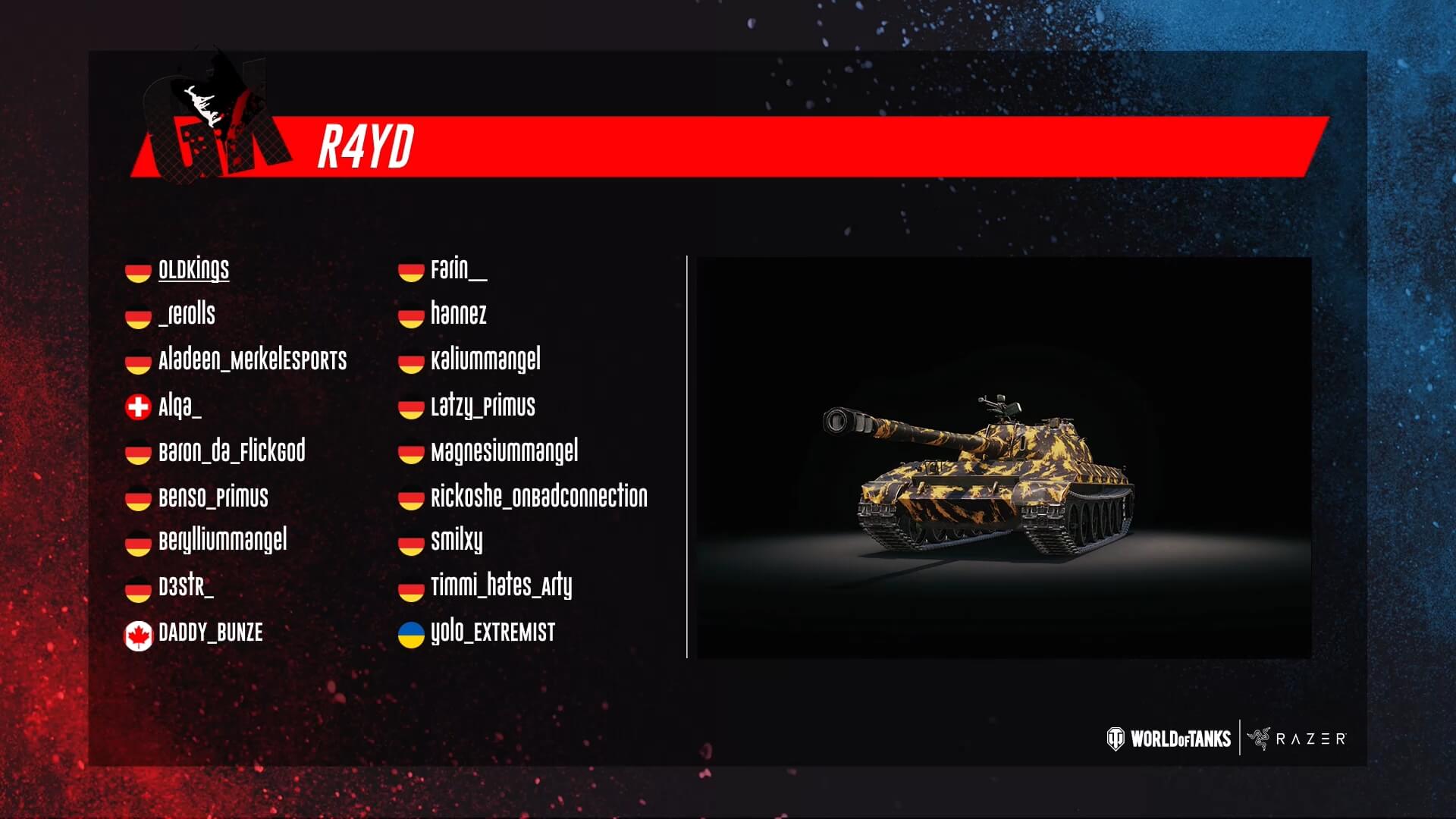 Congratulations to DADDY_BUNZE (R4YD) as the Most Valued Player, while huge praise goes to R4YD for this winning this tournament!
Thank you all for watching, and heartfelt congratulations to all the teams for their sporting attitude during the event.

---
Highlights
Day 1: TENTS vs R4YD on Ensk
TENTS with aggressive moves showing that they are an underdog to be taken seriously with this great push.
Day 2: INVIL vs R4YD 1 on Himmelsdorf
There were many close games, but sometimes it is a matter of seconds and only one shell that decides the match.
Day 2: The comeback battle in the final for R4YD
While half the audience had almost declared INVIL ​​the winner already, R4YD make their comeback and then take 3 games in a row.