Commanders!
Join us for Aquino Tank Weekend, June 9–11, at the Ontario Regiment Museum. This three-day historic armored vehicle extravaganza will feature live reenactments, expert insights, and vintage tank displays, while showcasing historical vehicles from all over the globe. If you can't make it in person, join the official World of Tanks livestream on our Twitch channel on June 11 for your chance to get a free Premium vehicle and Mystery Drop! Now, let's take a look at some of the armored attendees!
M4A2(76)W HVSS "Bart"
Among the oldest and most iconic pieces of armor at the Ontario Regiment Museum is the Sherman tank (featured on the museum's logo). It is one of two M4A2(76)W HVSS Shermans, this one named "Bart," and was a donation from the Canadian Armed Forces. On parade, the tank flies the historically correct Canadian Red Ensign, which was used until 1965, when it was replaced by the maple leaf design that flies today.
The other running Sherman is named "Billy." Both tanks are named after museum members who made significant contributions (be it through expertise, volunteer hours, etc.) to the museum.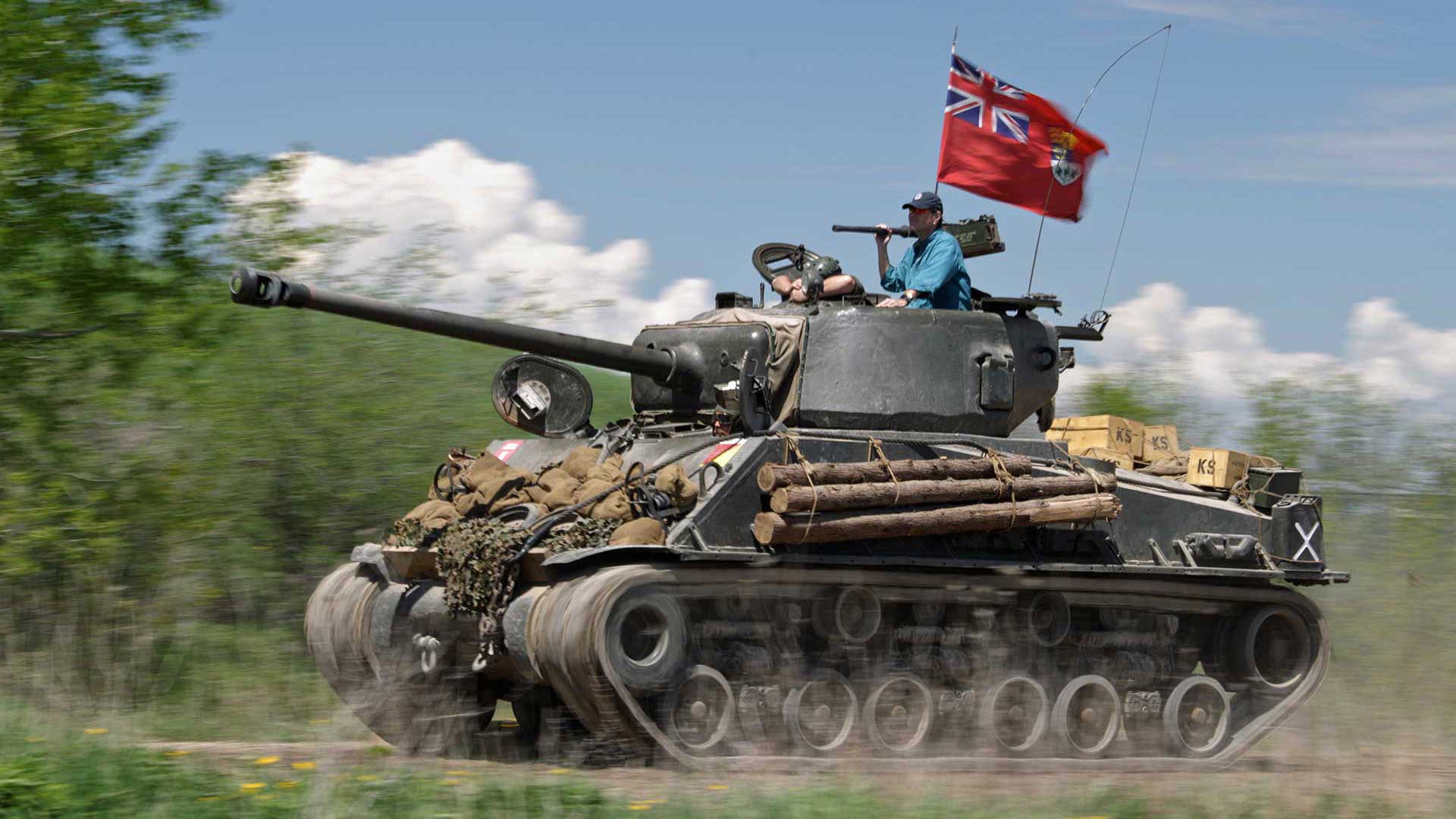 M551 Sheridan
The U.S. M551 Sheridan was designed to be dropped by parachute and even swim through rivers. It saw action in Vietnam in 1969, but was also used as late as the Operation Just Cause in Panama (1989) and Operation Desert Storm (1991). Sheridans also played a non-combat role, as they were visually modified to represent enemy vehicles and used in training until the early 21st century.
The Sheridan at the Ontario Regiment Museum was acquired in 1996, and its exploits include service with the 11th Armored Cavalry (The Blackhorse Regiment) in Germany.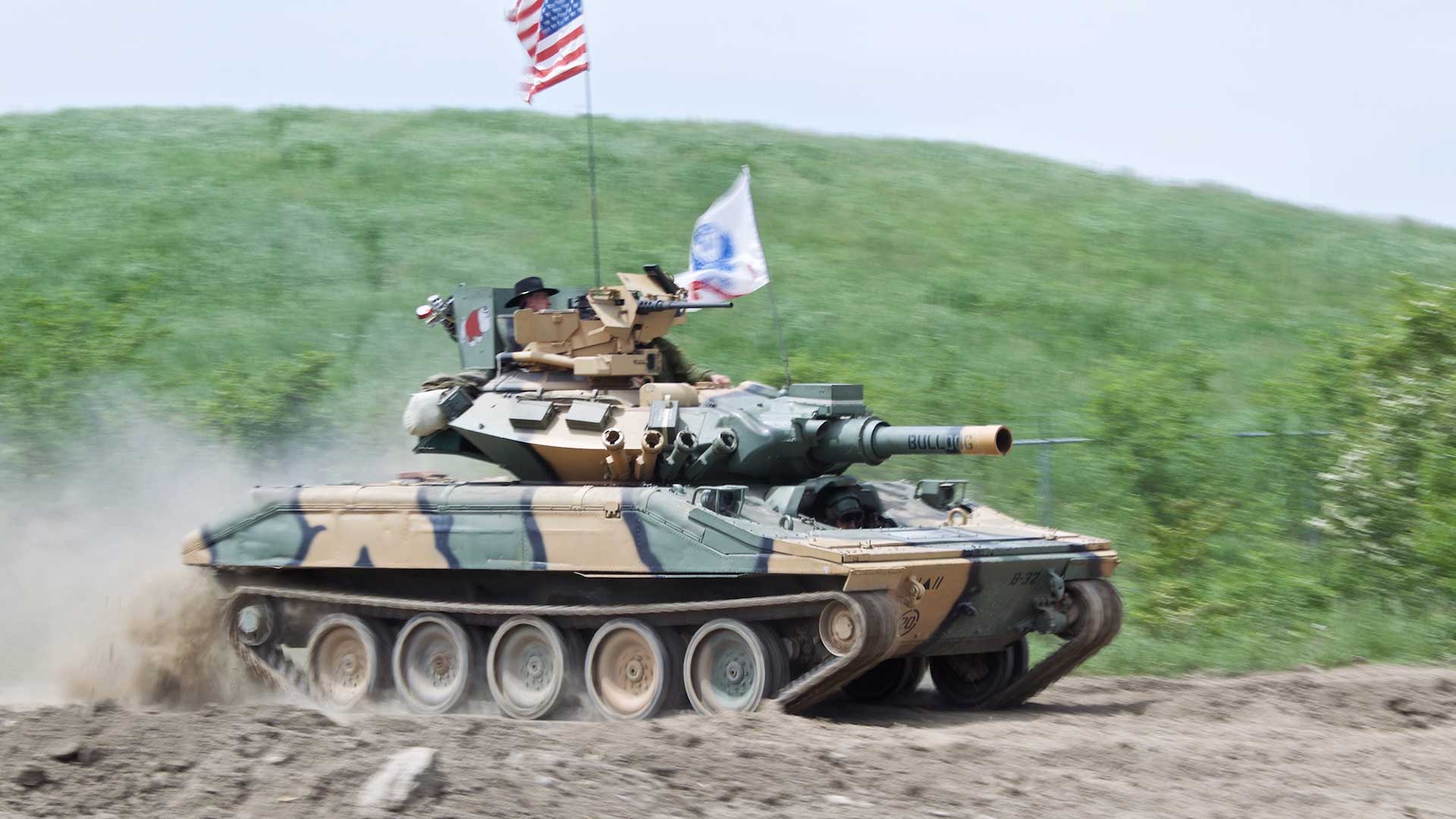 Centurion Mk. LR
One of the best tank designs to come out of World War II was the British Centurion. Originally designed as a Cruiser, it became the first generation of battle tank and helped define post-war armor.
The Ontario Regiment Museum has two Centurions in its inventory. Initially, the engine-less tanks served as gate guards, until the search began for an engine to get one in running order. They located a few Meteor engines in the U.S., which were being used to power high-end speedboats, and purchased one. Between the two Centurions, they found enough parts to restore one to working order. Today, it is believed to be the only fully operating Centurion in North America.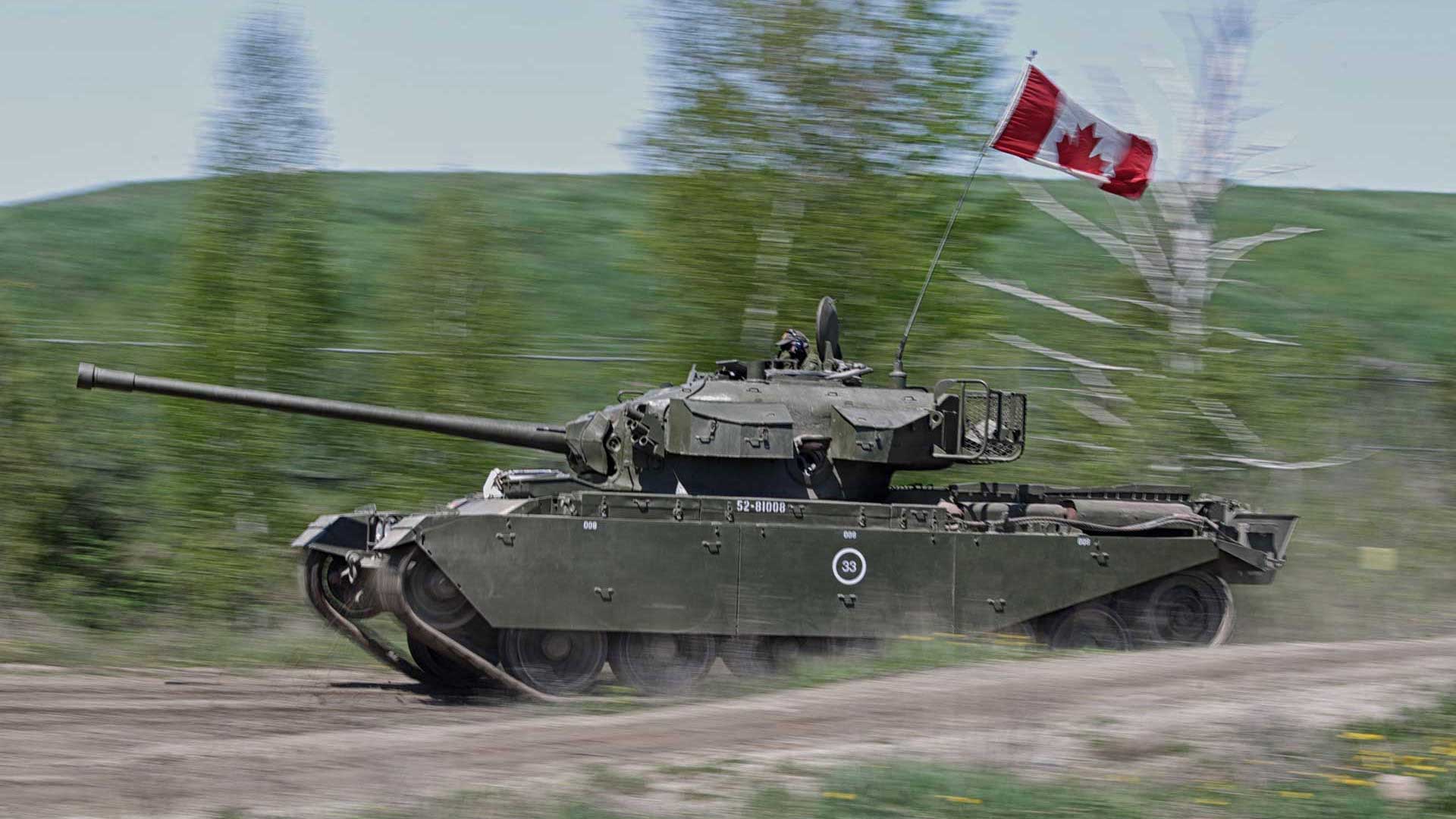 Leopard 1
Although developed in Germany, the Leopard was used by the armed forces of more than 10 countries. The Leopard 1 served in Canada from 1978 until the mid-2000s, when the vehicles were eventually phased out in favor of the Leopard 2 models. One of the favorites in the museum's collection, it's notable among the staff for its good acceleration and smooth handling.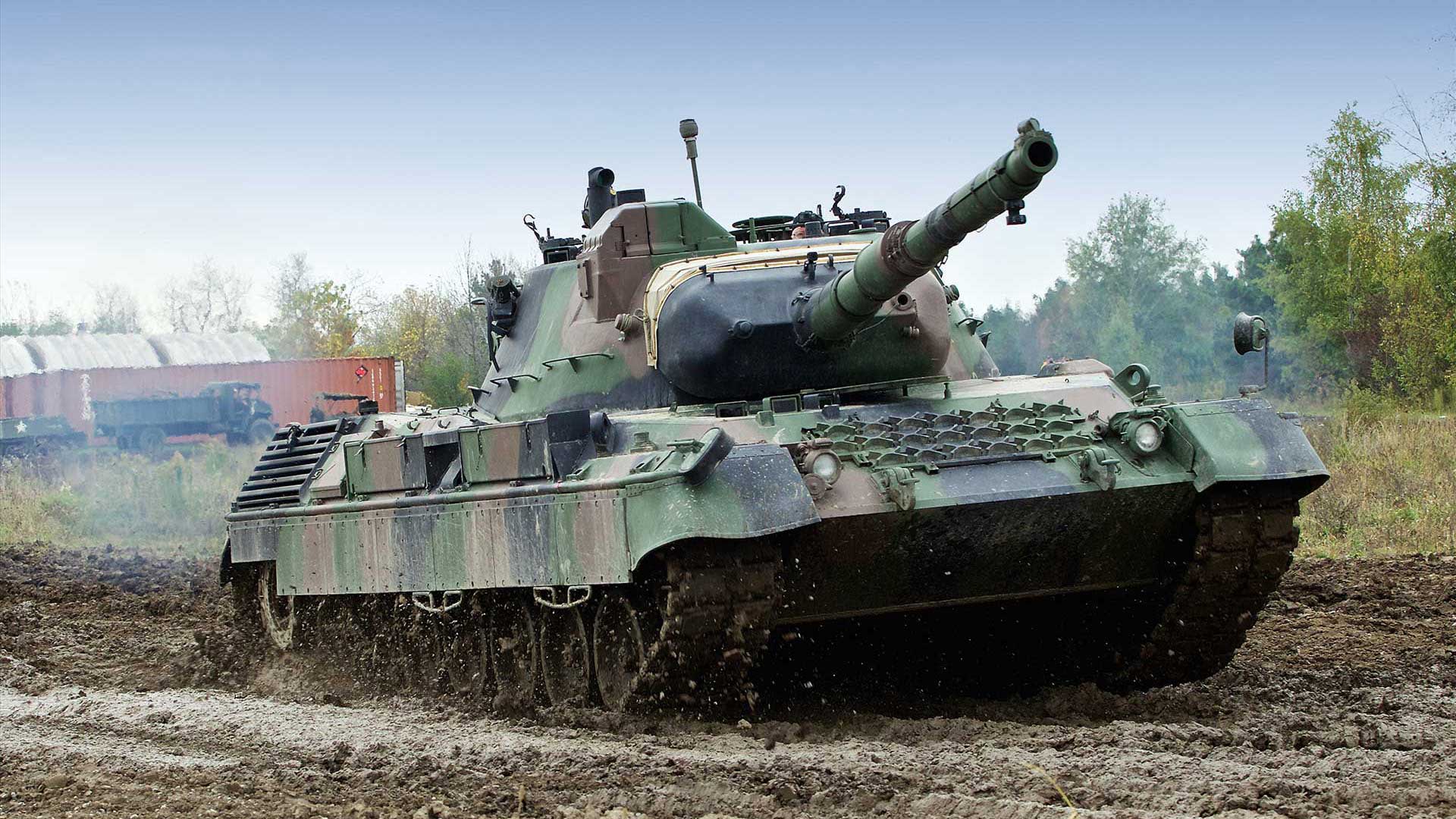 Pz.Kpfw. III Ausf. J
The Pz.Kpfw. III Ausf. J was a German tank used extensively during World War II in Europe and North Africa. The model featured at the museum is an exact replica of the real-life vehicle, built using original plans and constructed from parts built to the same specifications and measurements.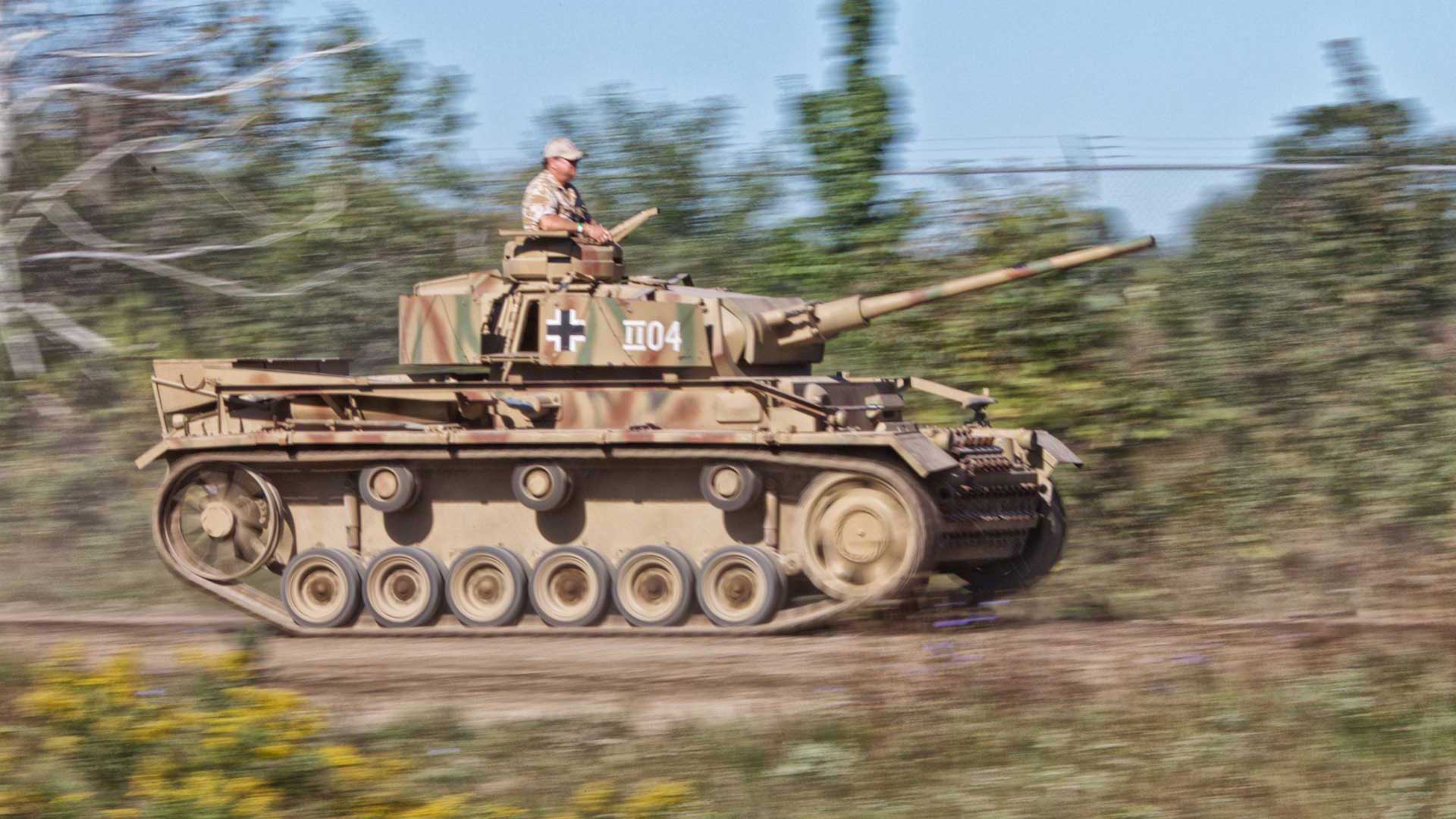 These are just a few of the machines at the Ontario Tank Museum, but it's nowhere near a complete list.
World of Tanks is very excited to be taking part in Aquino Tank Weekend. It's sure to be an action-packed show! Remember to tune in to the official World of Tanks Twitch channel on Sunday, June 11 at 18:30 CEST (UTC+2) for our Aquino Tank Weekend livestream, which will include event highlights and valuable Twitch Drops!
Roll Out!
Road to Tankfest
Road to Tankfest
From June 5 through July 10, join us to celebrate the biggest live tank events of the year—Aquino Tank Weekend and Tankfest—and watch both special streams on June 11 and June 25 to win a free Premium vehicle!
Photo Credit: Ontario Regiment Museum