Clan Warriors!
On 28 August, Season Six begins on the Global Map. After a long break, clans will face each other on the Fronts of the Global Map to decide which is the strongest!
What's New in Season Six?
Season Six will introduce a number of important changes and improvements, many of which were requested and suggested by the Clan Wars community. Thank you for your feedback and ideas that greatly helped us to shape up the setup for Season Six.
We are returning to its roots and giving the Global Map more of the sandbox feel, which made it the most unique game mode in the past. The main task ahead of clans will be to win provinces by any means necessary, including blunt power, overwhelming numbers, brilliant tactics, and of course, indispensable diplomacy. Clans will have more freedom to choose their preferred strategy, but the ultimate goal remains to control as much land that brings as much income as possible.
Two Fronts
There will be one front for Tier VIII, and one front for Tier X on the Global Map. The Tier X Training front was the least popular, and has been removed following community feedback. As a consequence, rewards from it were redistributed to the remaining two, which also became bigger.
In total, there will be 300 provinces in the Tier VIII front, and 250 provinces in the Tier X front.
Fronts Layout
Tier X Front will be divided into three virtual profitability zones. There will be no artificial borders or regions within the front. This new layout will allow veteran clans to fight for the most valuable provinces of the front without interfering much into medium and low profitability zones populated by rookie clans. At any time, clans will be able to progress towards zones with higher income, either by making their way through the land or by landing directly at the edge of the zone with higher income.
Tier VIII will be similar to previous seasons and consist of a single profitability zone.
Landing provinces will be placed only at the edges of the map. Auction provinces have been removed altogether. Therefore there will be no permanent landings in the front interior, and opportunities to claim land far from the coast will be limited to revolting provinces, thus creating interesting opportunities to strategise.
Clan Tasks
We removed all tasks that awarded Victory Points, and reworked tasks that awarded gold. As the main objective for clans is taking control over land, we removed most quests that could distract clans from that or prevent them from choosing their favourite and most enjoyable strategy. Rewards for removed tasks were redistributed as province income.
Some clan tasks that can be completed only on Tier VIII Front or in the low income zone of Tier X front will remain and provide additional rewards to clans that are new to the Global Map. Tasks will be no longer limited to any particular type of provinces, and will not restrict clans from going after provinces and quests at the same time. However, completing these tasks will not be more profitable than fighting for more provinces or more valuable ones.
Personal Tasks
Personal Tasks that can be completed daily on the Global Map will be added. Now winning battles will not only contribute to the success of the clan, but also reward players directly with Premium consumables and Personal Reserves.
Vehicle Lock Enabled
We share your concerns about decreased diversity in Global Map battles caused by players using the same vehicle too often. The vehicle lock will be turned on and its rules will be simplified across all vehicle types and tiers.
Season Six: General Rules
Regular and landing provinces will be available on the Global Map.
Clan operations are on. The task list may change throughout the season.
Leaderboards (quest and season ones) are off.
Income of Season Fronts on the Global Map is increase in comparison to Season Five.
"Fog of War" is on.
Province levelling is disabledon all season fronts.
Province income limit is on. The current balance value is 10 provinces.
Auctions are off.
Vehicle lock is on.
Ransacks are on.
Revolts are on.
Regions feature is off.
Shifting battle start time for Influence is off. In 50% of provinces, battle start time is shifted by 15 minutes, depending on their Prime Times.
The province owner does not participate in tournaments on landing provinces and in battles in tournaments through auction, or in attacks by land on their own provinces.
Number of landing tournament participants: 64.
Maximum number of active landing applications that can be submitted by one clan: six for Tier X Front, ten for Tier VIII Front.
Clans that already own provinces cannot apply for landing tournaments on the Global Map.
Clans cannot attack landing provinces by land.
Division modules are on (strategic effect).
Division upkeep is free.
Penalties are applied.
On the first day of the Season, all provinces on the Global Map will be landing provinces. Once the Prime Time is over, the provinces will switch to the main mode of the game event according to the general rules of the season.
Number of landing tournament participants on the first day of the event: 32.
If the battle for a landing province ends in draw, it will be counted as a defeat for the challengers.
Vehicle Lock
Following your feedback, we have turned on the vehicle lock on the Global Map again.
As before, vehicles destroyed in battles for a province will be locked for a while. At the same time, the locked vehicles can be used in landing battles.
Lock times for vehicles of the same tier are identical, irrespective of the vehicle types.
| | |
| --- | --- |
| Vehicle Tier | Lock time |
| VIII | 48 hours |
| X | 72 hours |

If the landing tournament finalist defeats the province owner, the vehicle lock time will be shorter by 50%.
Fronts and Provinces
Tier VIII Season Front: 300 provinces
| | |
| --- | --- |
| Income | Number of provinces |
| 48 gold | 120 |
| 72 gold | 96 |
| 96 gold | 48 |
| 120 gold | 36 |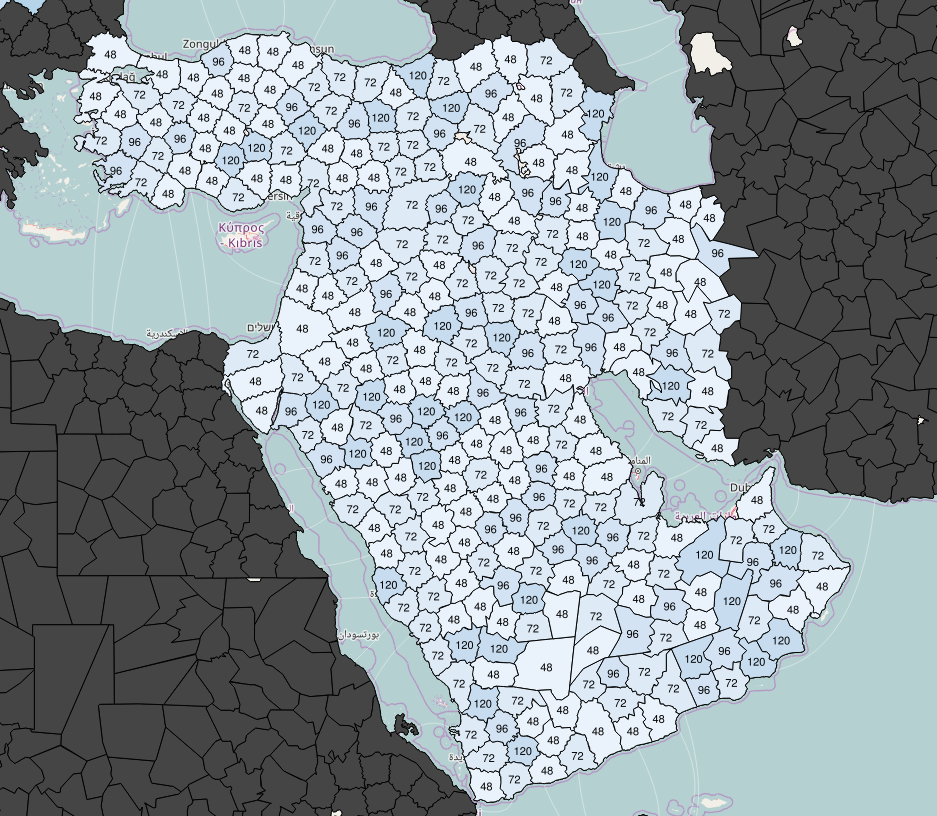 Tier X Season Front: 250 provinces.
Profitability Zone

Income

Number of provinces

Low income

(100 provinces)

120 gold

40

240 gold

32

360 gold

16

480 gold

12

Medium income

(100 provinces)

600 gold

40

720 gold

32

840 gold

16

960 gold

12

High income

(50 provinces)

1080 gold

20

1800 gold

16

2400 gold

8

4800 gold

6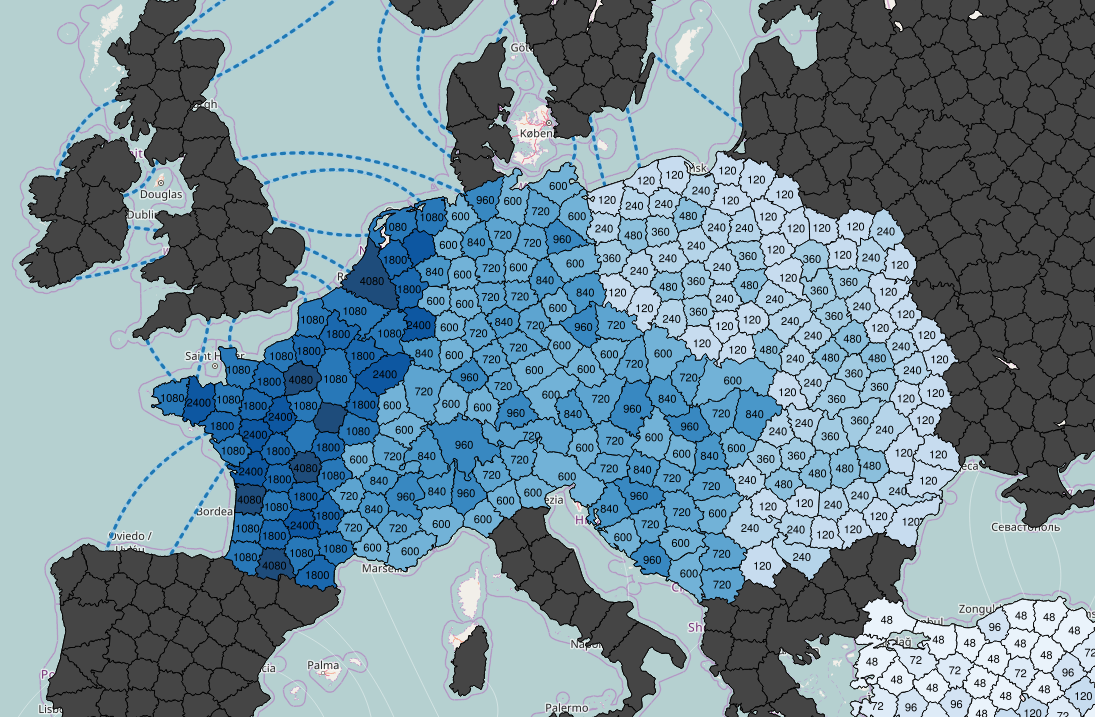 Landing provinces will be around 18% of the total number of the Game Front provinces.
Season Front Prime Times:
19:00 CEST
20:00 CEST
21:00 CEST
22:00 CEST
Tier VIII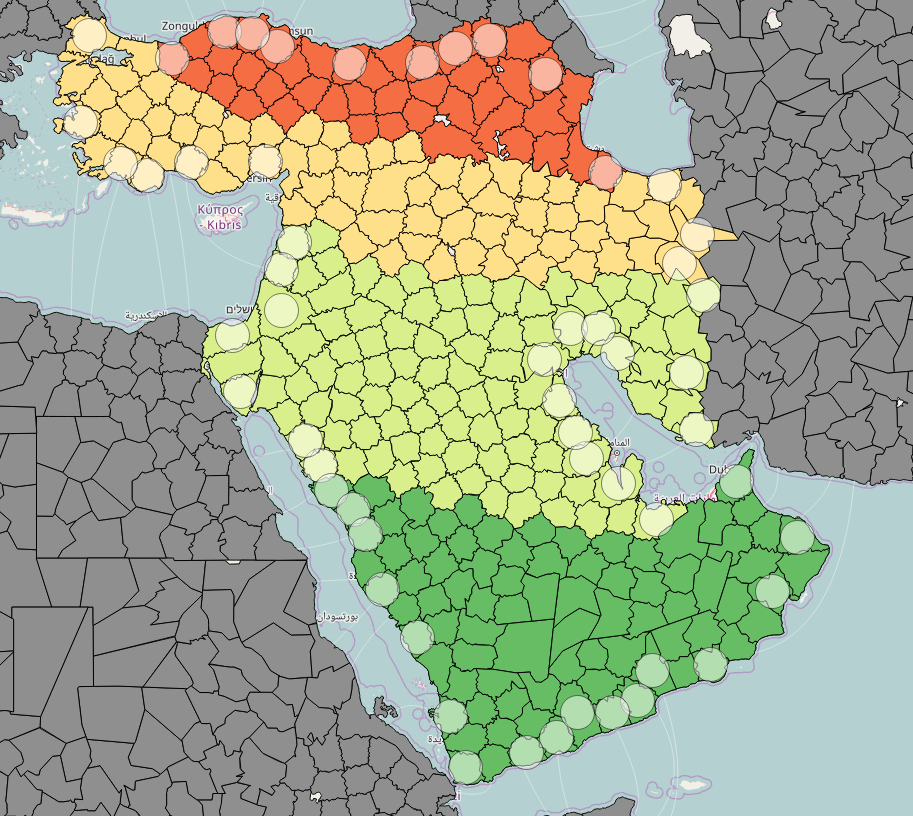 Tier X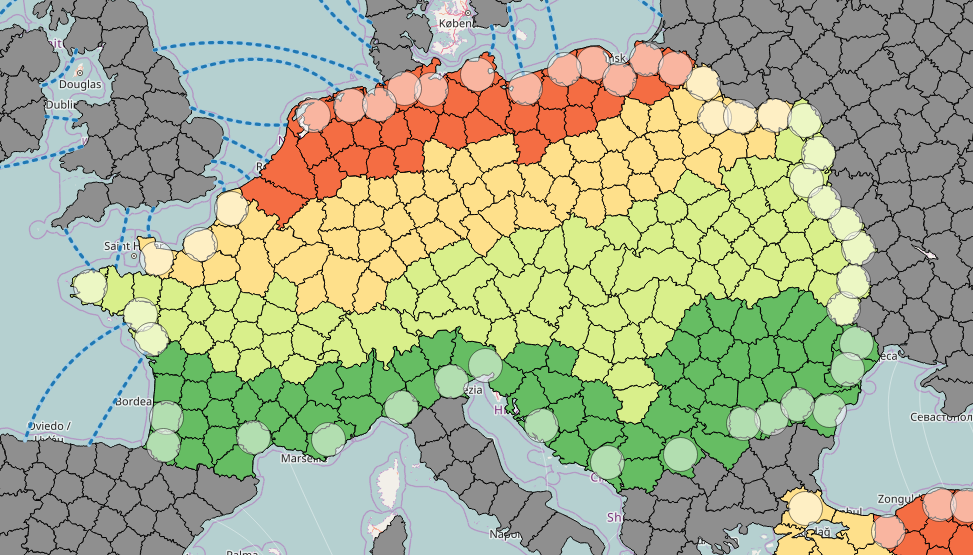 Maps
Abbey
Airfield
Arctic Region
Cliff
Eiffel Tower
El Halluf
Ensk
Fisherman's Bay
Fjords
Himmelsdorf
Karelia
Lakeville
Malinovka
Mines
Mountain Pass
Murovanka
Prokhorovka
Redshire
Ruinberg
Sand River
Steppes
Westfield
Personal Tasks
This is the first time that tasks (that can be completed on the Global Map and rewarded with consumables and Personal Reserves) will be available.
The tasks will be daily, and therefore can be completed once a day.
Tasks will refresh every day. If a player won three battles of four, the next day the progress will be reset and the task has to be started anew.
The tasks begin on the day of the season start and continue for one month.
#

Task

Reward

1

Win one battle

1 х Large Repair Kit

2

Win four battles

1 х Large Repair Kit

1 х Automatic Fire Extinguisher

1 х Large First Aid Kit

3

Win eight battles

3 х +100% Additional crew experience per battle – 2 hours

3 х +50% Additional credits per battle – 2 hours
Clan Tasks
Tier X Front
Gold quests (duration = 28 days)
| | | | | | | |
| --- | --- | --- | --- | --- | --- | --- |
| # | Task Condition | Value | Target province | Reward | Number of completions | Previous task |
| 1 | During contenders tournament, participate in battle on any target province. | 1 | All provinces in X Front's "low income region" | 100 | 3 | - |
| 2 | Win battles on any target province. | 1 | All provinces in X Front's "low income region" | 300 | 1 | 1 |
| 3 | Consequence wins on any target province/provinces. | 2 | All provinces in X Front's "low income region" | 500 | 1 | 2 |
| 4 | Consequence wins on any target province/provinces | 3 | All provinces in X Front's "low income region" | 800 | 1 | 3 |
| 5 | Win battles on any target province. | 1 | All provinces in X Front's "low income region" | 300 | 1 | - |
| 6 | Capture any target province or remain one's owner on the moment its primetime ends. | 1 | All provinces in X Front's "low income region" | 400 | 1 | 5 |
| 7 | Pillage any target province. | 1 | All provinces in X Front's "low income region", except for permanent landing zones | 800 | 1 | 6 |
| 8 | Destroy enemy vehicles. | 30 | All provinces in X Front's "low income region" | 300 | 3 | - |
| 9 | Cause damage. | 30 000 | All provinces in X Front's "low income region" | 150 | 3 | - |
Tier VIII Front
Gold quests (duration = 28 days)
| | | | | | | |
| --- | --- | --- | --- | --- | --- | --- |
| # | Task condition | Value | Target Province | Reward | Number of completions | Previous task |
| 1 | During contenders tournament, participate in battle on any target province. | 1 | All VIII Front's provinces | 50 | 3 | - |
| 2 | Win battles on any target province. | 1 | All VIII Front's provinces | 100 | 1 | 1 |
| 3 | Consequence wins on any target province/provinces. | 2 | All VIII Front's provinces | 200 | 1 | 2 |
| 4 | Consequence wins on any target province/provinces | 3 | All VIII Front's provinces | 400 | 1 | 3 |
| 5 | Win battles on any target province. | 1 | All VIII Front's provinces | 100 | 1 | - |
| 6 | Capture any target province or remain one's owner on the moment its primetime ends. | 1 | All VIII Front's provinces | 200 | 1 | 5 |
| 7 | Pillage any target province. | 1 | All VIII Front's provinces, except for permanently landing ones | 400 | 1 | 6 |
| 8 | Destroy enemy vehicles. | 20 | All VIII Front's provinces | 100 | 3 | - |
| 9 | Cause damage. | 15 000 | All VIII Front's provinces | 50 | 3 | - |