Throughout December YOU will have the chance to win a custom gaming PC that doesn't only look fantastic, but also packs a punch!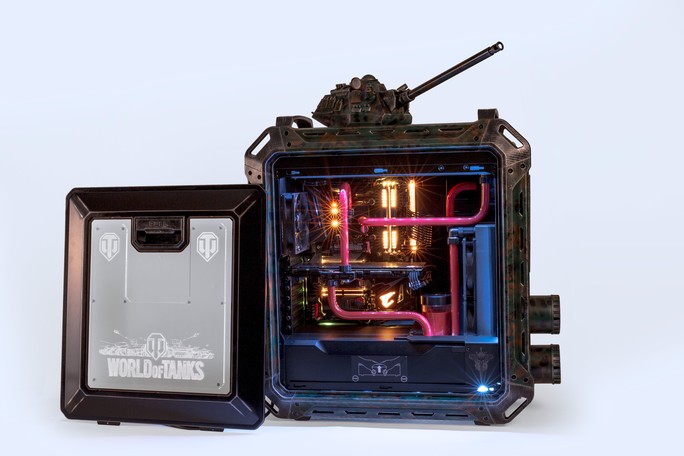 Designed and handcrafted in Germany by multi-award-winning case-modding expert Ali Abbas at Caseking, this PC stands ready to help you take the battlefield by storm!
Apart from its stunning exterior, the PC also features very impressive specs:
Custom overclocked "der8auer" 5GHz Core i7-8700K processor
nVidia GTX1080 graphics card
16 GB DDR4-3000 MHz RAM
250GB SSD
2 TB HDD
Custom-built water cooling system
So, how can you win it?
Tune in to any of our official streams on Twitch.tv and sign up to the giveaway there. Check out the schedule, or follow us on Twitch to find out when we go live!
Want to see the magic happen as the PC is brought to life? Check out our behind-the-scenes video!