Hello Commanders!
Once again, you demonstrated how strong the community behind World of Tanks and Wargaming can be. After a call for donations by Fallen13 in November and a total of 10 streams related to the good cause, more than 7000 Euro were collected for the palliative ward of the Horst-Schmitt-Klinik in Wiesbaden.
The collected money secures the dog therapy for another year and also supports the training of another dog!
You can learn more about dog-supported therapy and the work of the animals on the website emmahilft.de (in German only).
We would like to thank you all very much for your support of the campaign and Fallen13 is also deeply grateful to you:
Today "Gaming gegen Krebs" proudly handed over the crazy amount of 7101 € to Prof. Dr. Frickhofen. All donations will be administered by the German Society for Palliative Medicine (Deutsche Gesellschaft für Palliativmedizin e.V.) and commited to the dog-supported therapy by "Emma - Heldin auf vier Pfoten". The money secures one year of therapy and promotes the training of another therapy dog.
I would like to thank all streamers, Moerp, Ohare, Mootality, Maracher, Hifire2142, Suistar7, Cloud2011 and Angry Chilli for their support and their great streams. Without you it would not have been possible to reach this amount.
Thanks also to Sabaton for the signed CDs and to WARGAMING.NET for the support in any form.
Special thanks to my friend Richard Cutland for his help and the signed Panther bonus codes, even with the lead designer of the Panther.
Thanks to The Daily Bounce and WG-News for their support.
Also a big thank you to family Hein and Krüger for giving us the opportunity to support them last year and that we could surprise you this year.
Thank you to everyone involved for your support.
Yours Fallen13 aka Marco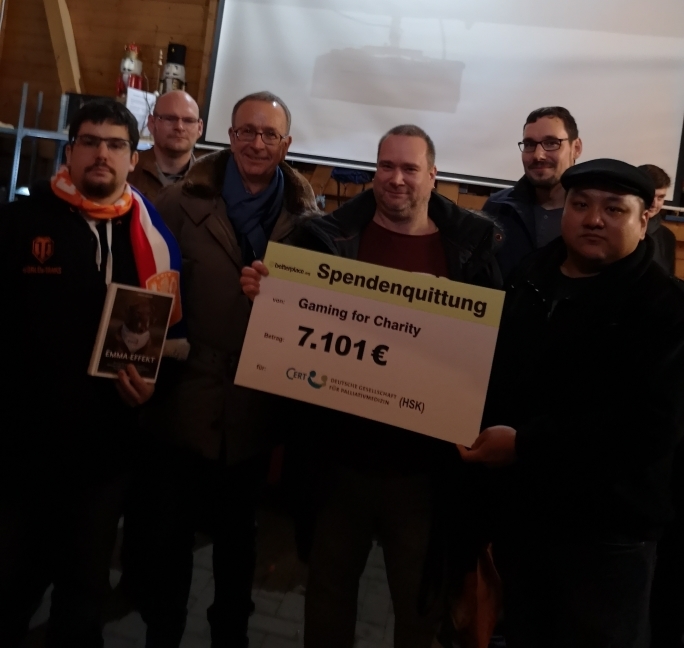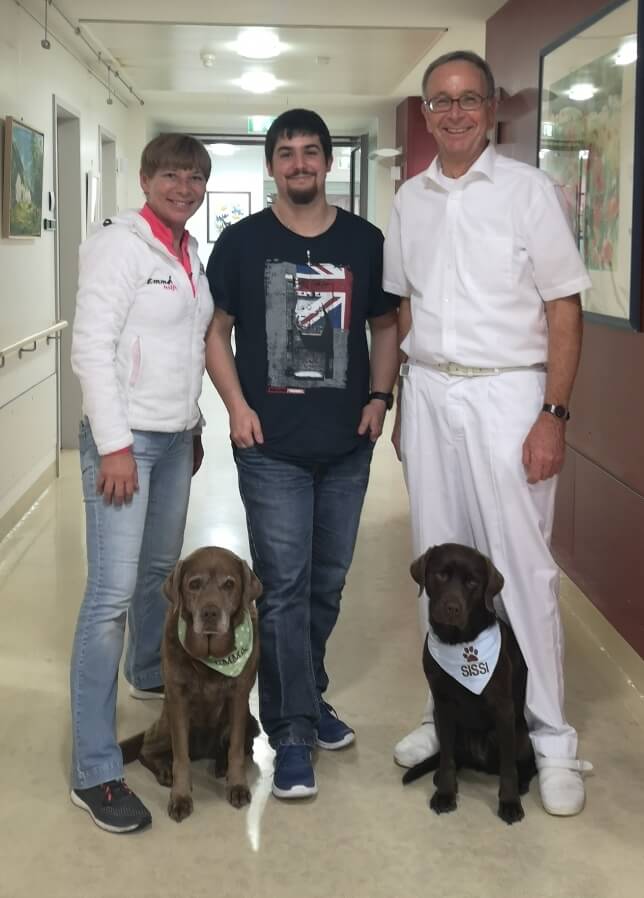 The campaign is over, but the donation account remains on betterplace.org and is administered by the German Society for Palliative Medicine. So you still have the possibility to give something to this really good cause.
Thank you very much, commanders. Roll out!