Commanders!
Our 12th anniversary party is in full swing! We've got daily missions for great rewards, including a free Premium tank and plenty of hot discounts—and now our content creators are getting in on the action! Between August 12 and August 20, they'll be hosting a series of activities, such as EBR races, giveaways, tournaments, streams, and more. We'll also be hosting our own streams, so check out the schedule below, and get ready for a summer of fun!
Official World of Tanks Streams
We'll be making a big splash on the official English and German World of Tanks Twitch channels and getting into the summer spirit with hot tubs and tons of gameplay. Check out the streams on the following dates. The Twitch Drops Store will also receive an update on August 15 with new missions and rewards, making the streams a great way to earn loot!
TWITCH  
TWITCH  
Friday, August 12 at 15:00 CEST (UTC+2)
Friday, August 19 at 15:00 CEST (UTC+2)
Friday, August 12 at 15:00 CEST (UTC+2)
Friday, August 19 at 15:00 CEST (UTC+2)
Content Creator Activities
Our content creators are joining in the 12th anniversary celebrations with their own unique selection of activities. Whether you've got a need for speed with EBR races, are feeling lucky for giveaways, or just want to refresh with chill streams, there's something for everyone!
WHO?

WHEN?

WHAT?

Mailand - DE




August 12 - 14

A testing summer awaits you with two simultaneous challenges tailored by Mailand. Join his derpy, sweaty trial and win in-game rewards!

Ohzman - TR

Friday, August 12

Ohzman will be taking you to the beach—not to build sand castles but for some Beach Wars-themed training rooms and fun minigames. Don't forget your sunscreen!

jXcr - ES

Saturday, August 13

Take a deep breath and join jXcr's mammoth 12-hour summer stream full of minigames and fun training rooms!

Svitman - CZ

Saturday, August 13

Ever wondered how El Haluf would look in a tropical setting? Join Svitman's EBR races in a fast journey around summer-themed maps!

Dezgamez - EN

Sunday, August 14 – Thursday, August 18

Dez will be taking you on a nostalgic challenge playing iconic vehicles. Prove yourself in the challenge and earn some goodies!


Laponac - SRP

Monday, August 15

Calling all artists to take part in Laponac's community summer art contest! Laponac will also be organizing some fun training rooms and giveaways!

Pamboum - FR

Wednesday, August 17

Pamboum will put the new Lago M38 to the test in a series of fun hide-and-seek and race activities.

Ohare - DE

Saturday, August 20

Join Ohare's refreshing stream as he combines classic beach games and WoT!

RagingRaptor - DE

Saturday, August 20

Yes, it's happening! RagingRaptor and lil' beardy boy Phoenix will be giving away some in-game goodies while

"chilling"

in their pool and enjoying the view!

ChudyChudziutki - PL

Saturday, August 20

Complete Chudy's missions, get inspiration for your next summer outfit, and unlock plenty of giveaways on his stream!


StronkMaxi - ES

Saturday, August 20

The summer fiesta kicks off with StronkMaxi's fun game modes, 3v3 ramming tournaments, and much more!
Refreshed Twitch Drops Store

On August 15, the Twitch Drops Store will be refreshed! The update will bring you a new set of rewards to claim in exchange for Twitch Drops tokens

. Keep an eye on the portal for a look at the new Store contents and mission schedule, and make the most of the plentiful streams this month to get your missions and tokens! To learn more, check out our Twitch Drops guide.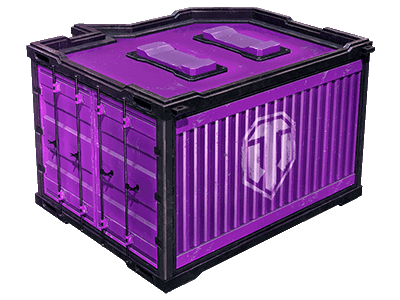 Monthly Twitch Drops: What Are They?
Expand
Get the rewards you want through a fixed set of four Twitch Drops campaigns, with new missions every Monday and weekend missions every Friday. Earn tokens

by watching the official World of Tanks channels and participating streams, and customize your rewards in the Twitch Drops Store. Spend your tokens right away for useful in-game perks, or save up for fantastic prizes, including 2D styles and Premium vehicles!
Collapse
Join your favorite content creators for hot summer activities, and tune in to our official World of Tanks streams for even more action.
Roll Out!