There's a new tank destroyer in town, Commanders!
Meet the Turtle Mk I. As its subtle name suggests, this Tier VIII tank destroyer is pretty slow, but it makes for it with an impressive shell, or in this case, very tough armour, nicely complemented by one of the largest health pools of the tank destroyer class.
Hard as nails, the Turtle is also a real British sharpshooter, packing an all-round great gun, enhanced by great depression and elevation angles. Sure, the alpha damage isn't that impressive, but our new vehicle knows that accuracy, rate of fire and aiming time are on its side. So if you're into mobile fortresses, don't wait any longer and jump on this opportunity to add a great tank destroyer to your collection.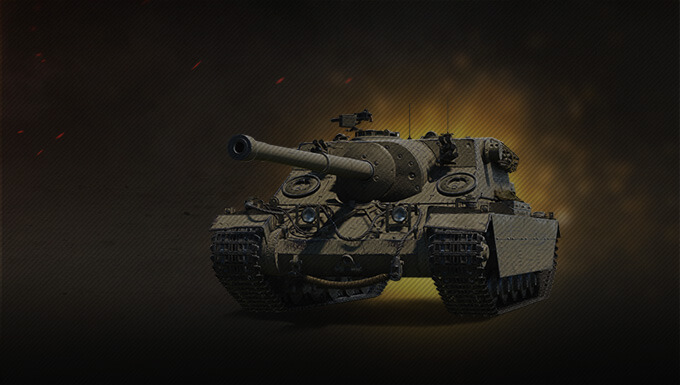 -25%
15,000

30 missions: x5 XP for each victory

+9 items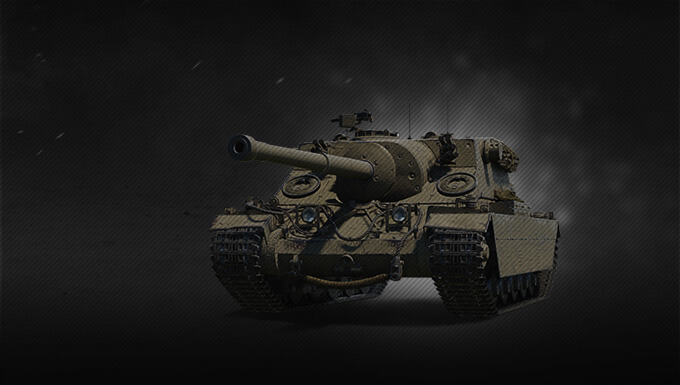 -13%
7,000

15 missions: x5 XP for each victory

+3 items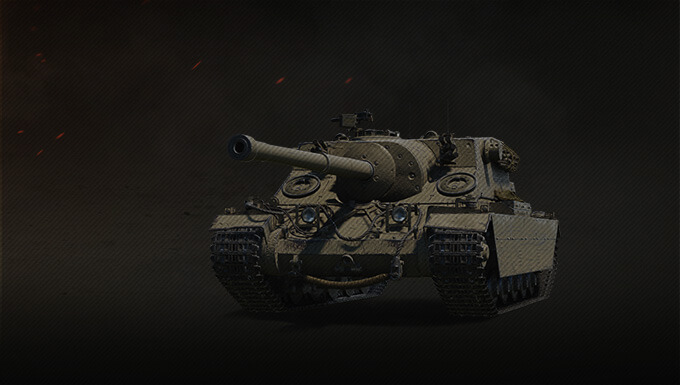 100% Trained Crew
Garage Slot
How do the x5 XP missions work?
Expand
Reward:
Conditions:
Win a battle.

Place in the top ten of your team by base XP earned.
Restrictions:
Random Battles only.

Can only be completed with the vehicle in the bundle.

This mission becomes active after achieving the first victory of the day in the vehicle with which you want to complete this mission.
Collapse
Turtle Mk. I
VIII
Average Damage
330/330/430 HP
Average Penetration
224/253/54 mm
Hit Points
1,400 HP
Top Speed / Reverse Speed
20/10 km/h
Commander
Gunner
Driver
Radio Operator
Loader
Loader
Average Damage
330/330/430 HP
Ammunition
50 shells
Average Penetration
224/253/54 mm
Gun Reload Time
6.8 s
Dispersion at 100 m
0.36 m
Gun Traverse Limits
23/23°
Aiming Time
1.9 s
Gun Depression / Elevation Angles
-10/18°
Shell Types
Shell Velocity
Concealment When in Motion
7.98%
Hit Points
1,400 HP
Concealment When Stationary
13.28%
Hull Armor
254/101/76 mm
Signal Range
570 m
View Range
370 m
The frontal armoring of this tank destroyer is very solid; all you need is to hide your lower glacis plate from the enemy. Its accuracy allows the vehicle to fire from distance, the gun depression angle allows it to take advantage of irregular terrain, and the gun traverse angles allow it to position itself on a slope, thus increasing the value of the effective armor. This combination ensures it can repel many enemy shells and increase its survivability in battle.
Engine Power
800 h.p.
Traverse Speed
23 deg/s
Specific Power
13.3 h.p./t
Top Speed / Reverse Speed
20/10 km/h
Unfortunately, the vehicle's drawback is its mobility. This is the price the Turtle Mk.1 pays for its great armoring and armament. It features neither high speed, nor outstanding maneuverability, so take this into consideration when choosing an attack direction.