Commanders!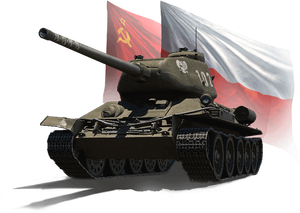 Inspired by the iconic Polish TV series Four Tank-men and a Dog, the

VI
T-34-85 Rudy is a fun and sturdy tank to add to your Garage. Originally introduced as a Soviet tank, it's the only multinational vehicle in World of Tanks. The crew, which can be either Polish or Soviet, comes with

Brothers in Arms as a "zero" perk. Szarik, the trusted dog and an essential member of the crew, is the perfect companion to stay by your side as you charge towards your enemy.
This isn't the first time dogs have accompanied tank crews into action. The use of anti-tank dogs in battle remains uncertain, but reports suggest that starting in 1941, the Red Army trained and deployed dogs to run, dive under enemy tanks, and detonate explosives. This tactic was fraught with mishap since the scent of Soviet diesel engines, which had been used to train the dogs, ended up luring the canines back to their own lines. Soviet anti-tank dogs are rumored to have destroyed at least a dozen enemy tanks, and they were, quite literally, a ticking bomb on the battlefield.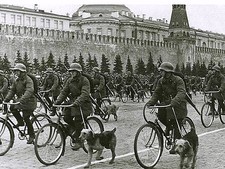 Red Army Dogs – Moscow May Day Parade 1938
Thankfully, Szarik will be kept safe from harm in your Garage. Now seize this chance to take command of this versatile medium tank and use its well-rounded gun, nice mobility, and decent frontal armor to lead brave attacks!
---
T-34-85 Rudy Offers
Available from February 9 at 06:00 CET through February 11 at 06:00 CET (UTC+1)
T-34-85 Rudy
VI
Package Contents

T-34-85 Rudy

100% Trained Crew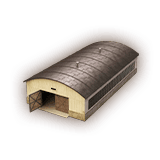 Garage Slot

Gold

World of Tanks Premium Account

x5 XP Mission

Personal Reserve: +200% to Crew XP for 2 hours
As gift

Crew with Brothers in Arms
as a zero perk
Discount