Commanders!
Do you like to rule the battlefield? Are you looking to charge, gun blazing, into the heat of battle to show your mettle?
Then the sturdy

VIII
IS-6 might be just the tank for you. After the Battle of Kursk, Soviet tank designers drew upon the characteristics of German tanks to create the IS line by picking apart the wrecks of Tigers and Ferdinands. What followed was a great line of Soviet heavy tanks.
This reliable Tier VIII Soviet heavy combines high firepower, good all-around bouncy armor, and decent mobility to offer aggressive and fun gameplay. Its powerful 122 mm gun packs 2,000 DPM and high alpha damage.
Hunt down this steel beast in the Premium Shop today, and don't forget to take aim at the additional offers.
---
IS-6 Offers
Available from September 15 at 07:00 CEST (UTC+2) through September 22 at 07:00 CEST (UTC+2).
IS-6
VIII
PACKAGE CONTENTS

IS-6

100% trained crew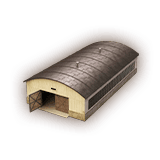 Garage slot

WoT Premium Account

x5 XP mission

Personal Reserves: +300% to Crew XP for 2 hours
DISCOUNT
How do x5 XP missions work?
Expand
Reward:
Conditions:
Win a battle

Place among the top 10 on your team by base XP earned
Restrictions:
Random Battles only

Can only be completed with the vehicle in the bundle

Exception: special bundles with the main content being x5 XP missions

Mission will be active after achieving the first victory of the day bonus in the vehicle you want to complete it with
Collapse