Not every tank enthusiast has a car park in Silicon Valley, or vaults of gold to support a real military tank collection. Sometimes, bigger isn't better.
Here at the Wargaming Store, we've scaled some of your favourite tanks down to size.... but more importantly, down in price. We are proud to announce that we have permanently reduced our official World of Tanks miniatures to €24.99!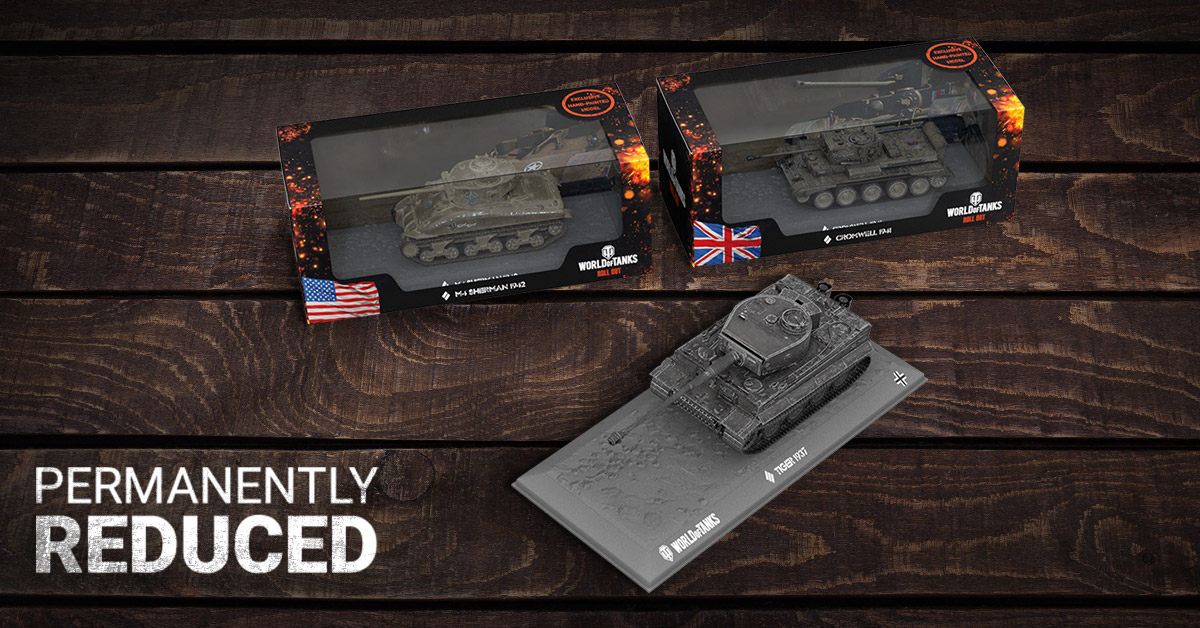 The Wargaming Store joined forces with warminiature.com to create the official World of Tanks miniatures collection. Your favourite tanks are now 1/72 the size, with the Tiger I, Cromwell and the M4A2 Sherman ready to join your ranks.
Each tank also comes with a bonus code (redeemable for World of Tanks on PC, PlayStation 4, and Xbox One) for a free day of Premium Account, and an invite code to share with a friend!
Roll Out!