Commanders!
Have you been browsing the Premium Shop for the perfect deal, but couldn't quite find what you were looking for? Are you bored by the regular weekly deals for everyone? Would you like something special? Something Epic or even Legendary? Daily Deals let you save big on in-game goods, Premium Account time, and even Premium vehicles, and are only available for 1 day each during the next 7 days!
Daily Deals
November 12, 2020 at 06:00 CET through November 19, 2020 at 06:00 CET (UTC+1)
Don't hesitate to grab a good deal when you see one.
They will expire the very next day!
What are Daily Deals?
Daily Deals are a new and interactive way for you to receive flipping good deals for your favorite tank game. They are filled to the brim with discounts and sales on everything a tank commander's heart desires. From Premium time to Premium vehicles, boosters, currency packs, and customizations.
How do I get Daily Deals?
Log in to our Daily Deals page and catch up to 4 cards per day from the Daily Deal tornado. Flip them over to reveal the offers on the other side!
What kind of deals can I get?
Daily Deals are divided into three levels:
Common Daily Deals:

Fantastic offers that range from Premium time to Premium vehicles and in-game goods.

Epic Deals:

They generally include a little bit more for a little bit less.

Legendary Deals:

Outstanding offers that you don't want to miss.
The level determines the package contents and the discount you can expect.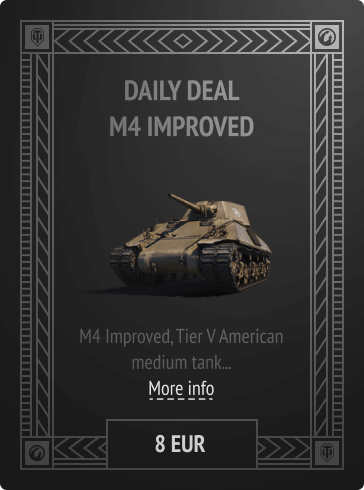 Daily Deal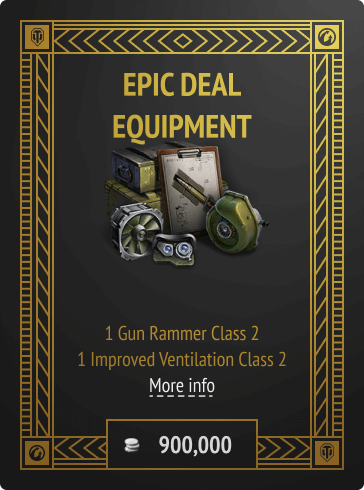 Epic Deal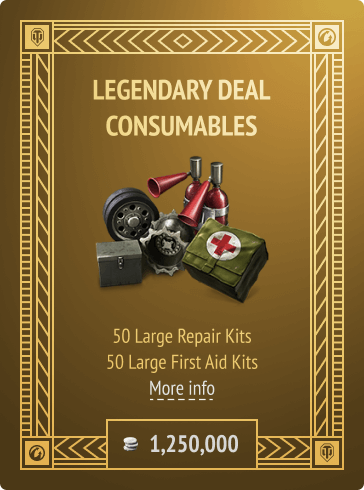 Legendary Deal
Are all Daily Deals just Premium Shop packages?
No! Most of the Daily Deals are discounts for exclusive Premium Shop packages, and there will be a dedicated "Daily Deal" category in the Premium Shop. Make sure to be logged in to see it and claim your Daily Deals! However, some Daily Deals are directly available for

credits and

gold and will be sent to you in-game after your purchase!
What if I already own the unique items in a Daily Deal package?
Premium vehicles and other unique items will be compensated in gold. Please note that the amount of gold depends on the discount that is applied to the package.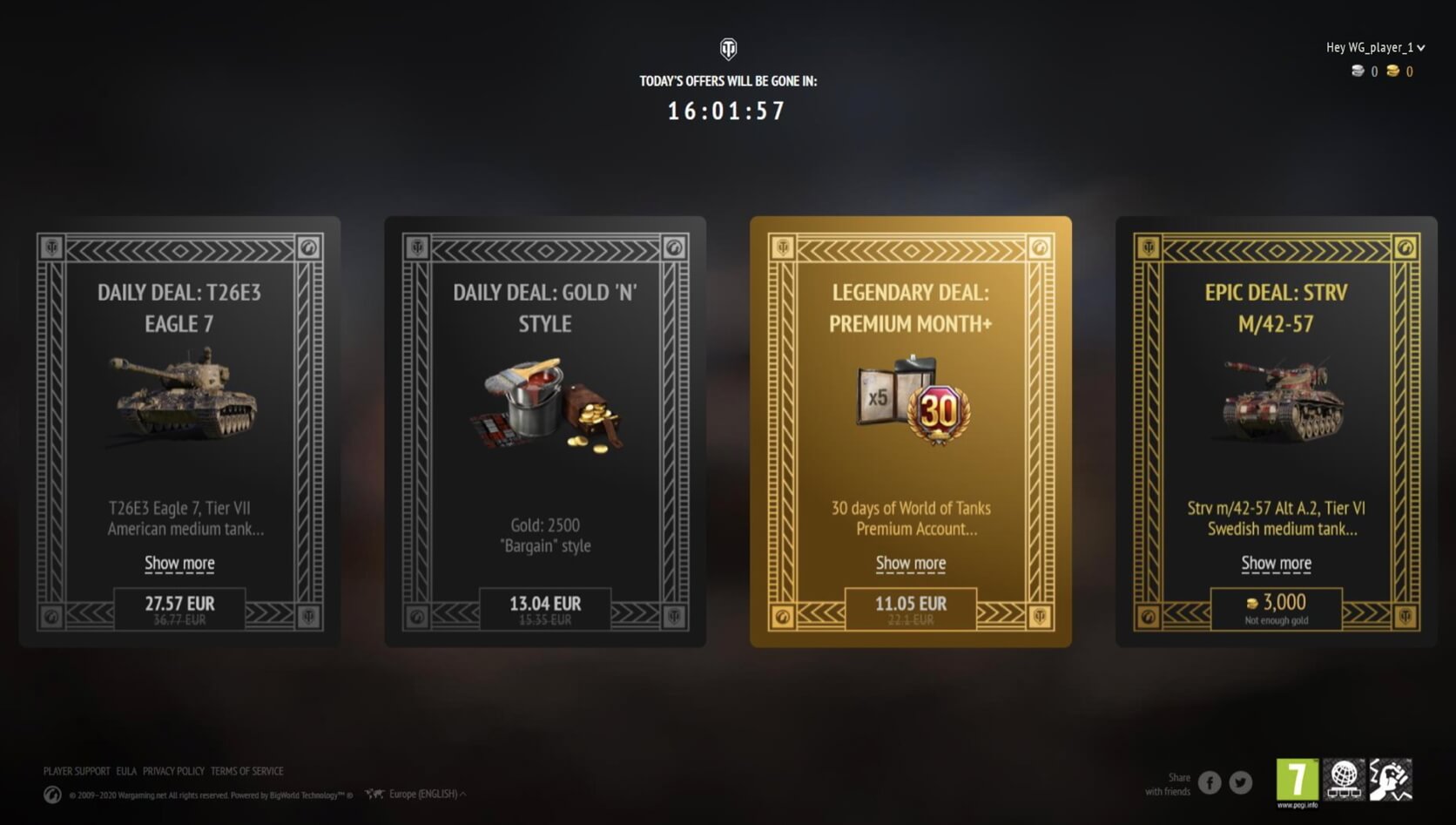 Reap the whirlwind from November 12 at 06:00 CET through November 19 at 06:00 CET (UTC+1) and catch amazing offers with Daily Deals!
Roll Out!