A new vehicle is joining World of Tanks, commanders!
The most watchful of you might have already met it, but it's now official: the T-103 is out of its lair - and this Soviet tank destroyer is a real predator. With decent mobility, it will be able to find the best position to put its strong frontal turret and its amazing gun to good use. The T-103 may not be the toughest destroyer out there, but it makes up for it with a fully rotating turret and an impressive punch, full of damage and penetration.
A configuration that was envisioned for this experiment on the T-100 chassis, intended to neutralize fortified emplacements and even defend coasts. A surprising backstory to extend right now with one the following packages!
T-103 Statistics
T-103
VIII
Average Damage
440/440/580 HP
Average Penetration
258/307/65 mm
Hit Points
1,250 HP
Top Speed / Reverse Speed
40/12 km/h
Commander (Radio Operator)
Gunner
Driver
Loader
Loader
Average Damage
440/440/580 HP
Gun Reload Time
11.2 s
Average Penetration
258/307/65 mm
Ammunition
50 item(s)
Dispersion at 100 m
0.36
Turret Traverse Speed
15 deg/s
Aiming Time
2.3 s
Gun Depression / Elevation Angles
-8/30°
Shell Types
Shell flight speed
Concealment of Moving Vehicle
2.68%
Hit Points
1,250 HP
Concealment of Stationary Vehicle
4.45%
Hull Armor
100/100/60 mm
Signal Range
730 m
Turret Armor
220/145/60 mm
View Range
380 m
The vehicle's frontal armor stands out, especially its turret's frontal armor. In some spots, the nominal thickness reaches 220 mm, making the effective armor even stronger. This is a large, well-armored vehicle; however, it should be used wisely—always hide the hull and vulnerable spots.
Engine Power
900 h.p.
Specific Power
14.29 h.p./t
Traverse Speed
30 deg/s
Top Speed / Reverse Speed
40/12 km/h
The T-103 is a vehicle that takes its time and is suitable for any occasion thanks to its armoring and armament. At the same time, adversaries will have a hard time circling this vehicle, and it can fight back even in close combat thanks to its good traverse speed and rotating turret.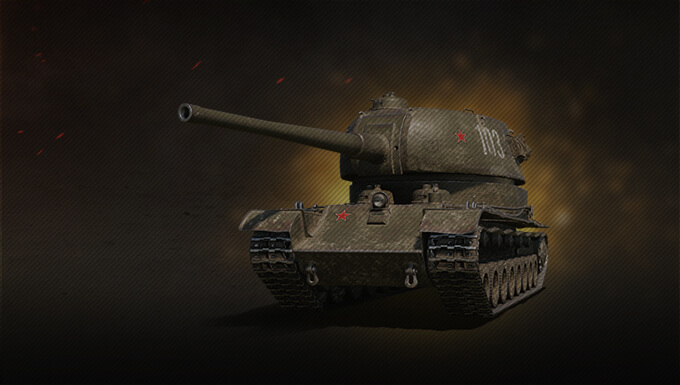 -26%
17,000

30 missions: x5 XP for each victory

+9 items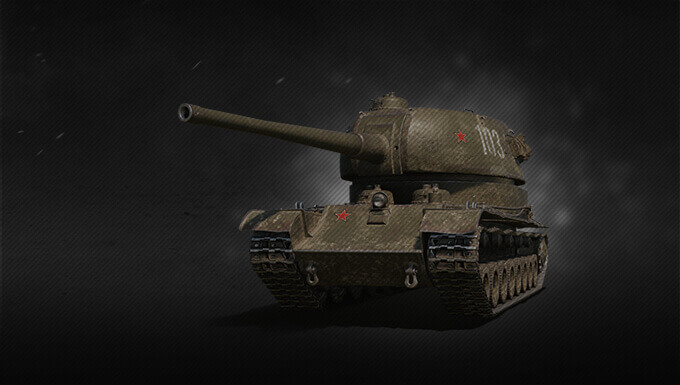 -11%
5,500

15 missions: x5 XP for each victory

+3 items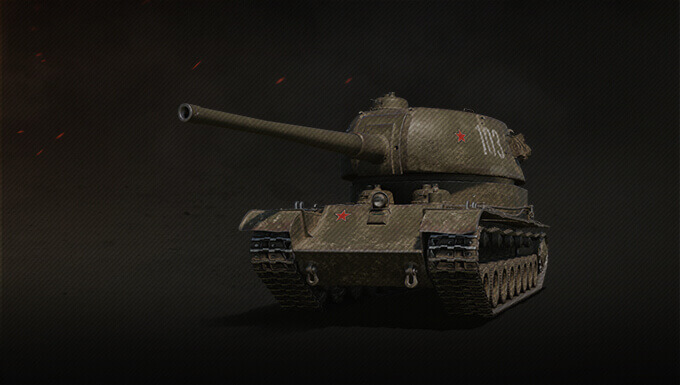 Garage Slot
100% Trained Crew