Commanders!
Inspired by the army gathered by Harold Godwinson on the Senlac Hill before the famous Battle of Hastings, where the Brits bravely fought William the Conqueror, the FV1066 Senlac is a tenacious opponent, as mentioned in our guide.
This brand-new British Tier VIII light tank features a rear-mounted oscillating turret, supported by a super-fast chassis with great top and reverse speed. At the beginning of the battle, scout ahead and get more aggressive as battlefield unfolds its secrets. You can count on good armour penetration, a decent stabilisation and short aiming time for that.
Moreover, if you're lucky enough to intercept lightly armoured vehicles, use your devastating HE shells! With 280 points of damage, 90 mm of penetration and a nice velocity of 1,020 meters per second, these rounds are particularly nasty when used correctly.
Try out all these features with one of the packages below, and note that the Ultimate and Supreme bundles come with a crew trained for this vehicle and featuring enough XP for 1 or 2 skills/perks, respectively.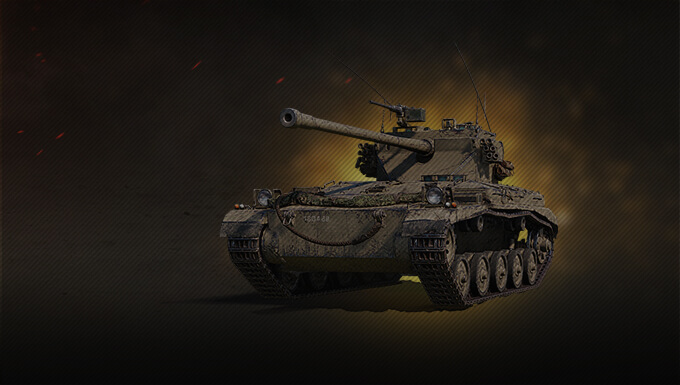 -26%
16,500

WoT Premium Account: 30 days

+11 items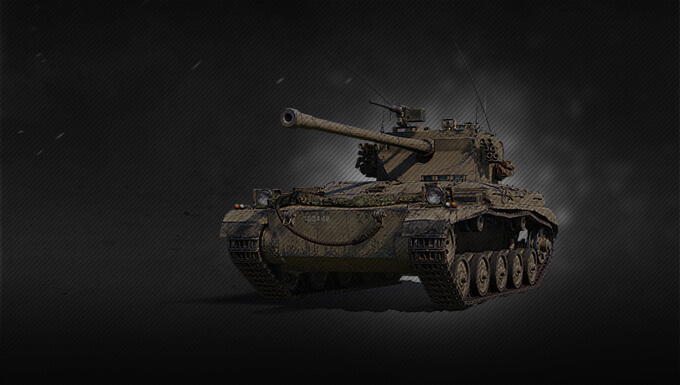 -15%
6,750

15 missions: x5 XP for each victory

+4 items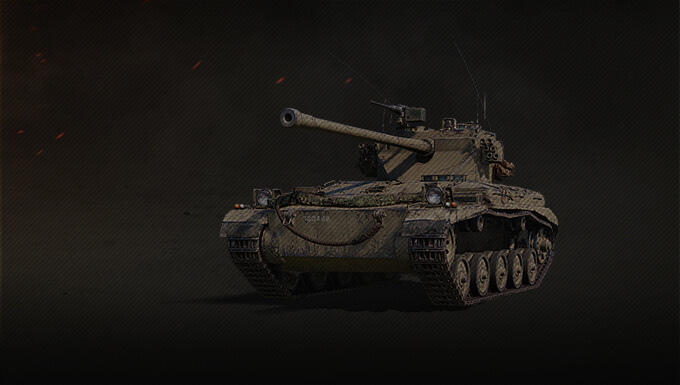 100% Trained Crew
Garage Slot

+1 FV1066 Senlac rental code
The Supreme, Ultimate and Standard Packages respectively come with 3, 2 and 1 rental codes for your tankers friends to try the FV1066 Senlac during 5 battles.
How do the x5 XP missions work?
Expand
Reward:
Conditions:
Win a battle.

Place in the top ten of your team by base XP earned.
Restrictions:
Random Battles only.

Can only be completed with the vehicle in the bundle.

This mission is active after achieving the first victory of the day in the vehicle you want to complete this mission with.
Collapse
FV1066 Senlac
VIII
Average Damage
180/180/280 HP
Average Penetration
189/223/90 mm
Hit Points
1,050 HP
Top Speed / Reverse Speed
65/23 km/h
Commander (Radio Operator, Loader)
Driver
Gunner (Loader)
Average Damage
180/180/280 HP
Gun Reload Time
5.5 s
Average Penetration
189/223/90 mm
Ammunition
45 shells
Dispersion at 100 m
0.38 m
Aiming Time
1.8 s
Gun Depression / Elevation Angles
-10/+14°
Shell Types
Shell Velocity
Concealment When in Motion
14.59%/3.28%
Hit Points
1,050 HP
Concealment When Stationary
14.59%/3.28%
Hull Armor
22/20/11 mm
Signal Range
700 m
Turret Armor
32/20/15 mm
View Range
400 m
Don't rely on your armor only—speaking of light tanks, there's not much to rely on. Your advantages are a small size and perfect dynamics. Make use of these features to evade enemy fire and take key positions for effective scouting.
Engine Power
710 hp
Specific Power
35.1 hp/t
Traverse Speed
45 deg/s
Top Speed / Reverse Speed
65/23 km/h
Speed, specific power, and maneuverability—the Senlal boasts all these features. It adapts rather quickly to any combat situation and makes proper reconnaissance either scouting around the battlefield or spotting enemy vehicle from key positions.