Commanders!
Welcome to the latest video in our new Bootcamp series. Episode #2 focuses on Game Settings and will show you how to set up your game and customize it according to your needs. If you are a new player eager to dive into battle, the new video series will guide you through your first steps in World of Tanks and be a fantastic newcomer's guide to your new favorite online game!
Take advantage of an exclusive invite code for new players. Or if you think a friend would find this series useful, share the video, refer them and receive rewards as you play together! Take a look and get up and running today. We will focus on the following topics:
Display settings
Controls
Gameplay settings
Enabled modes and customization options
Reticle and Marker settings
Battle Notifications
---
Invite Code For New Players

Start your World of Tanks journey right - sign up today using the invite code: TANKBOOTCAMP when registering and collect lucrative rewards including free Premium tanks! The exclusive starter pack includes:
7 Days of World of Tanks Premium Account

250,000

V

Excelsior - a Tier V Premium British Heavy Tank with a fully-trained crew and a Garage slot
A special "Moon Viewing" 2D style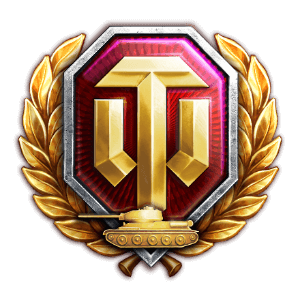 World of Tanks Premium Account Benefits
Expand
Premium missions

Owners of World of Tanks Premium Account will have the opportunity to fulfill a chain of three simple daily missions.

More Combat XP per battle

Standard Account lets you exclude one map, whereas World of Tanks Premium Account allows you to exclude two.

Bonuses

World of Tanks Premium Account provides a 50% bonus to Combat Experience, Crew Experience and credits.

Applicable Modifier for XP

With World of Tanks Premium Account, apply an additional x3 multiplier to experience earned in your latest victorious Random Battle 5 times a day.

Reserve Stock

WoT PA Reserve Stock: receive an extra bonus of up to 750,000 credits within 7 days. Also, a 10% bonus to credits earned goes to a special vault.

Platoon Bonus

In a Platoon, World of Tanks Premium Account holders receive a 15% credit bonus. Also, Platoon members who are not holders receive a 10% bonus.
Collapse
---
Refer a Friend

Alternatively, if you have already completed over 600 battles, and want to give a new player a helping hand and pick up lucrative rewards yourself, you can recruit a friend by generating your unique invite code below. Don't worry if your friend has already created their account - you can still recruit a new or old player if they have played 200 games or fewer, or if they have not played any battles over the last 60 days.
Generate your unique invite code below.
Send your friend the invite code displayed above so they can add even more starter rewards to their garage!*
Reap the benefits of the referral program as you play through together.
The invite code for new players must be entered on the account creation page to be activated. The invite code can be activated on the referral account creation page, only accessible through the recruiter's unique referral link.
Copy the link below and send it to your friend
Or share the link in social networks:
The referral link is unavailable
The referral link is temporarily unavailable
The minimum number of battles that a commander needs before being able to send referral links: .
The referral link is temporarily unavailable. Try again later.
Take a look at the full details on the Referral Program 2.0, including the list of tanks both the recruit and recruiter can get for free!
---
Get started!
NEWCOMER'S GUIDE
NEWCOMER'S GUIDE
Take a look at our full guide to starting World of Tanks. From controls and firing, to survival and in-game communication, we have you covered! Join tankers from all over the world, throw yourself into epic tank battles, and fight for victory!