We want to see you at gamescom 2017!
The wait is almost over, gamescom 2017 is around the corner! Like every year, here at Wargaming we have prepared a wide range of activities and contests for you to enjoy – whether it's from home or Cologne.
Visit us!
As usual you will find the epic Wargaming booth in Hall 8, so please do come by and say hello! Almost all of our booth staff work for Wargaming in one of our many offices, and meeting you, the players, is one of the absolute highlights of our year. Whether you have any questions or just want a friendly chat, we would love to see you there.
Follow us!
Throughout gamescom 2017 we will be all over social media with contests, updates, live streams and announcements – catch us on Facebook for loads of live streams covering all of our games! Also, in addition to the channels of our contributors, you can also tune in to the official Wargaming Europe Twitch or YouTube channels to catch our announcements, Q&A sessions, and interviews!
Check out our schedule to find out when you can catch our streams at gamescom!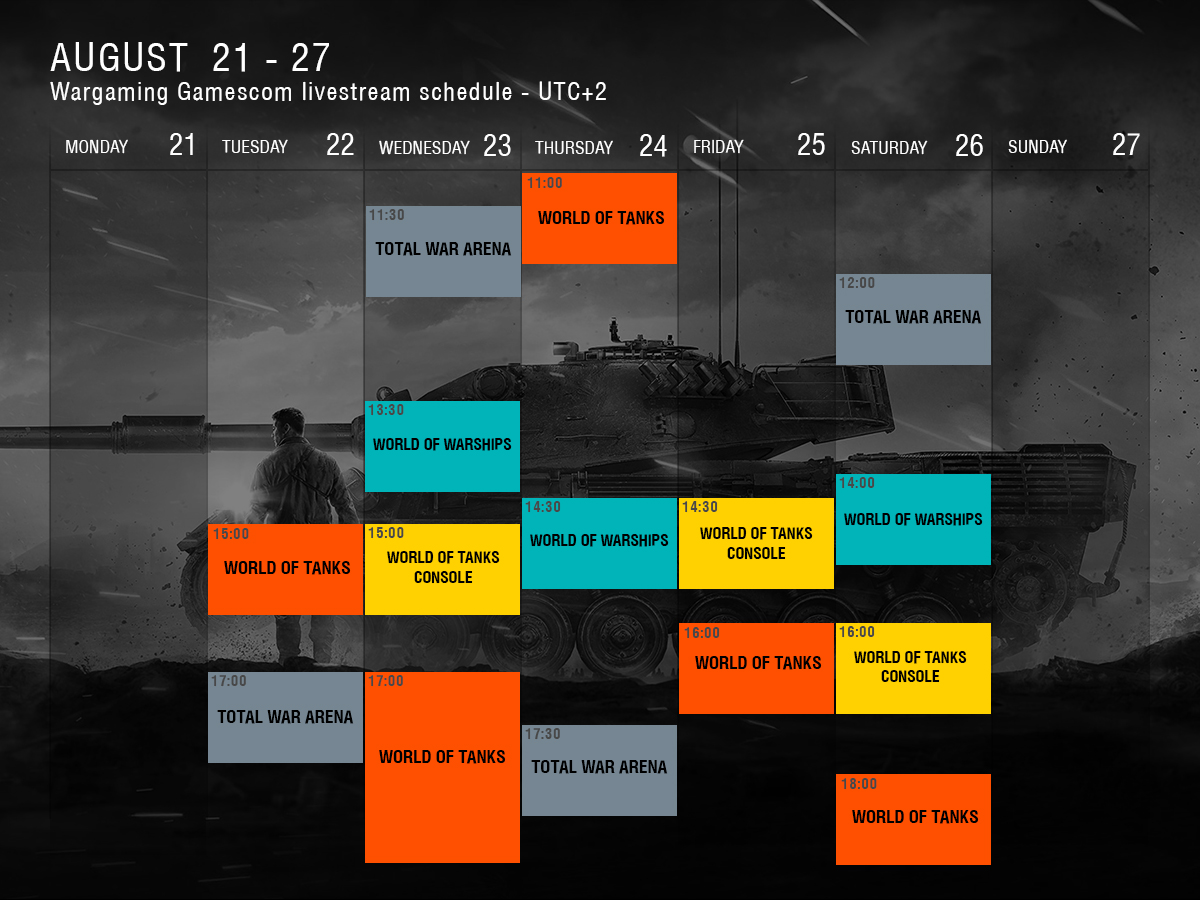 Don't be disappointed if you cannot make it to gamescom this year - the Wargaming community team will be there and reporting live on everything they see. Follow us on Instagram and Twitter for great imagery and updates throughout the show!
Follow the action on the Wargaming social media wall!
Share to win!
Whether you are attending or following at home, be part of conversation and share your impressions about Wargaming at gamescom on Twitter or Instagram with the hashtag #WargamingGC for the chance to win prizes!
Play to win!
No matter which game you play, we have a contest for you to participate in – demonstrate your skills and take home one of hundreds of in-game prizes!
Watch gamescom 2017 live on Twitch!
Catch great live streams from our community contributors and get the best of both worlds – all the gamescom infos and great gameplay! Streaming every afternoon are:

Party with us!
We will be throwing the largest-ever Wargaming player party with an exclusive concert by Swedish metal band Sabaton! Join us on the 25th of August for an exciting evening at the Palladium in Cologne, and enjoy a truly memorable night with us and over a thousand fellow Wargamers.
Important: Registration is mandatory, please head here to sign up!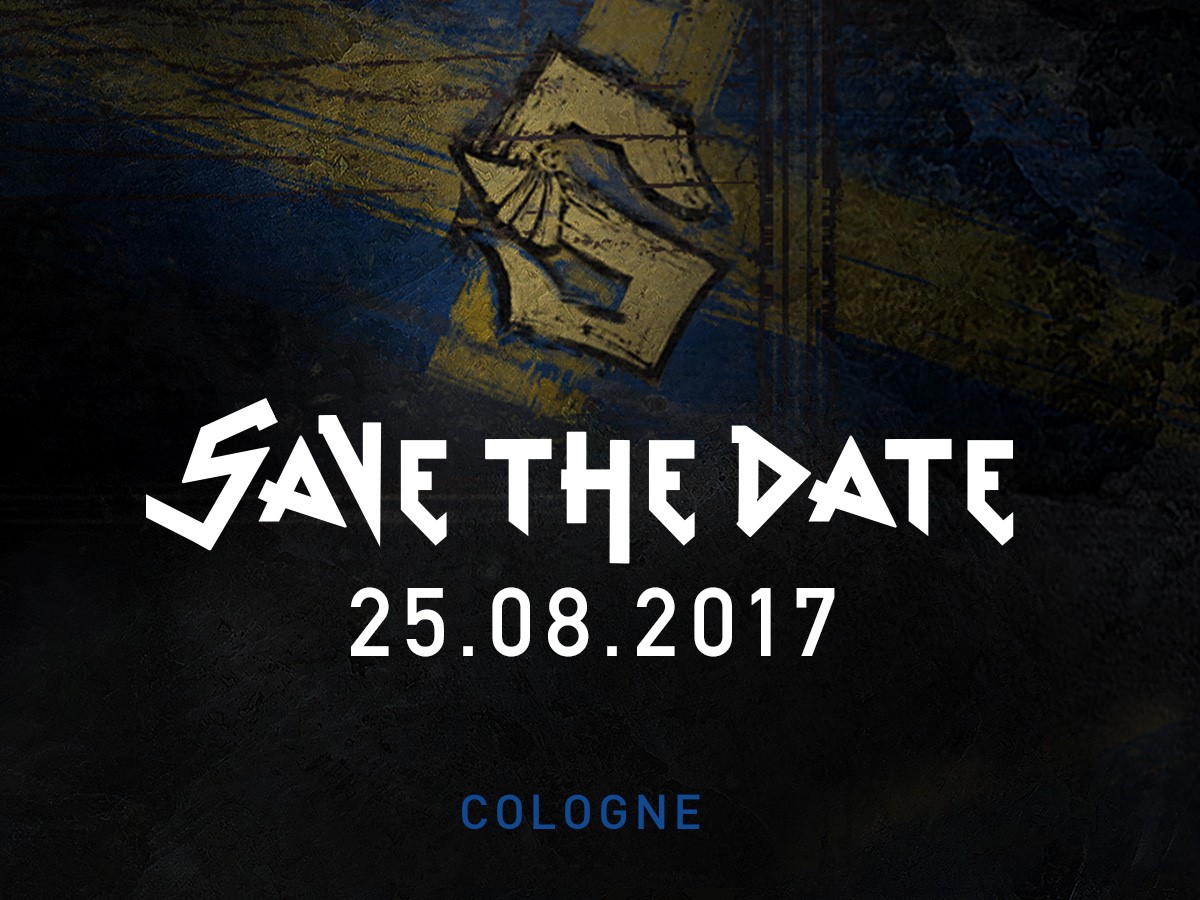 Roll Out!