It's the last week of the regular season. Kazna Kru, Oops, and Utopia, all have a shot of qualifying for the finals, but only two out of these three teams will secure their slot. DiNG and Go Hard are not far behind, but it's currently looking like they will have to go through the online phase first.
We are ten days away from the online playoffs! Which means, it's time for our teams to bring their A-game! This week, there will be four match days, including Saturday 21 October!
You can watch every battle of every match live on wgl.gg/watch! Participate in the quests to have a chance to earn some nice rewards! Remember, the WGL portal is also up and running, so if you want more information about a team, the schedule, or if you are interested in what's happening in the other regions too, go check it out!
LIVE BROADCAST
WGLEU Extended Season 2017 - Gold Series
Please note that the livestream is available only in English.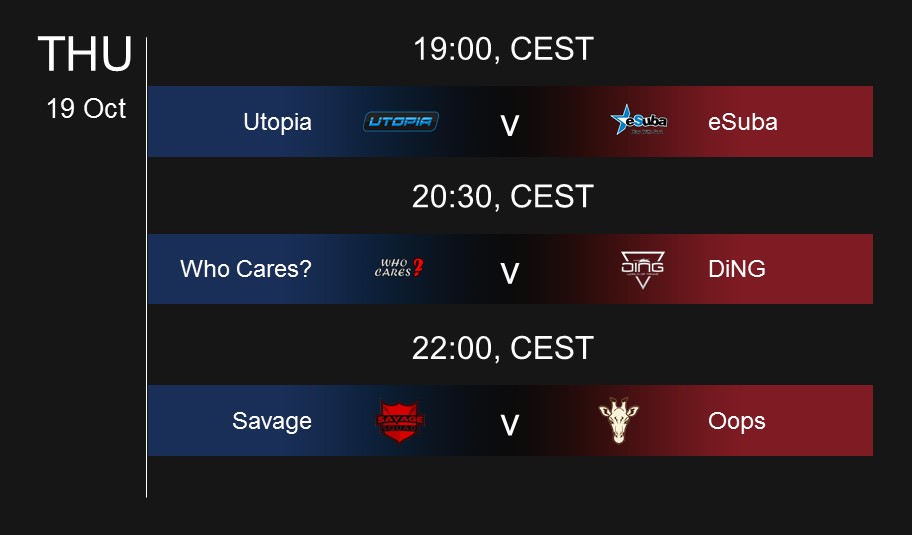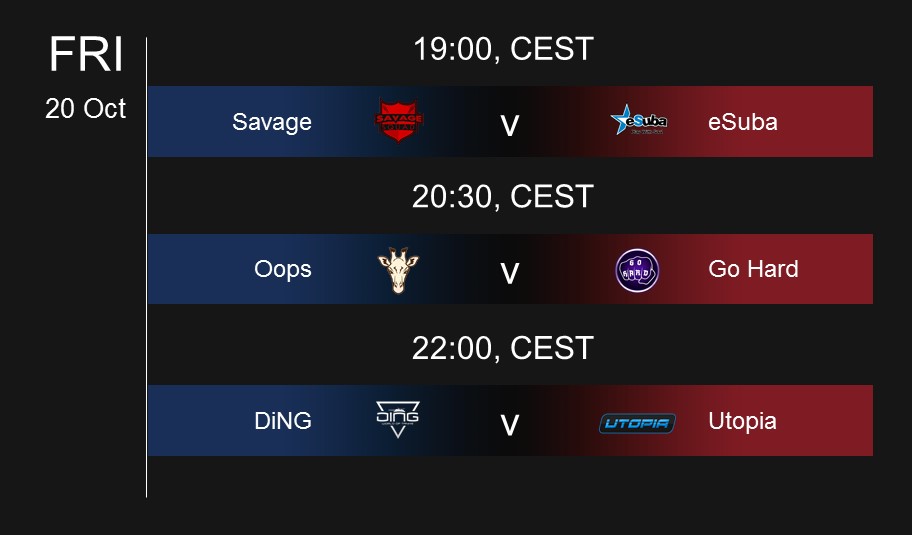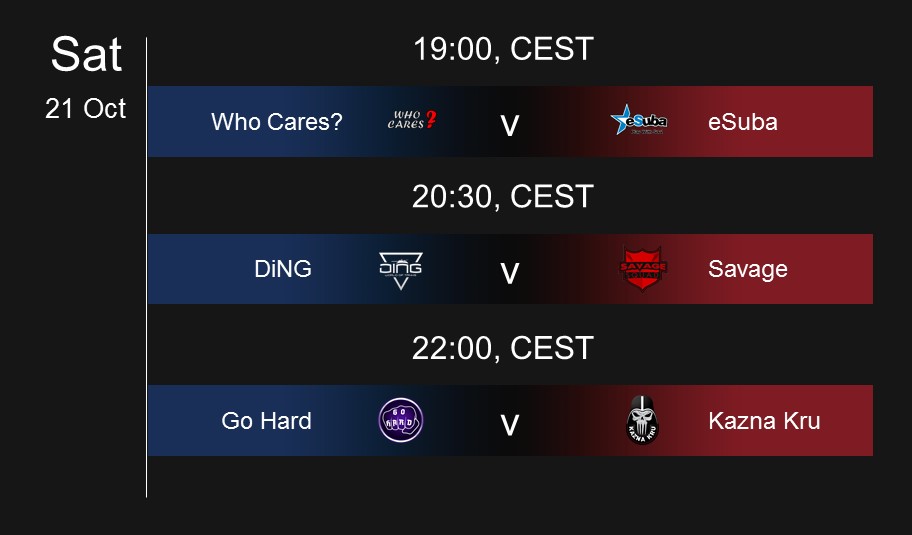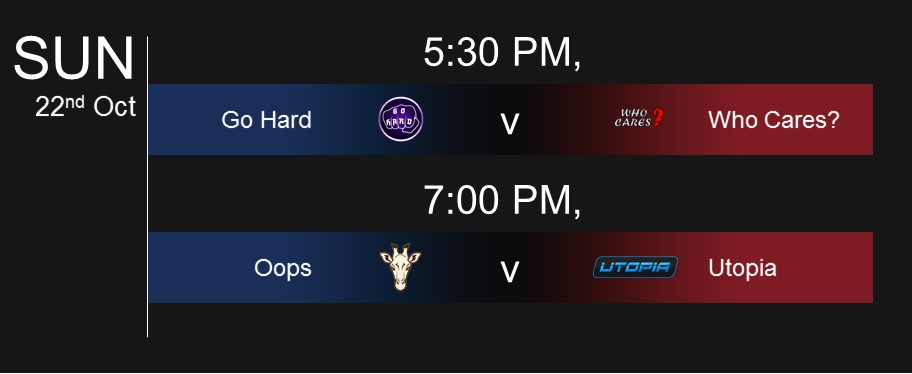 ---
The penultimate week for the Wargaming.net League brought plenty of drama as teams continue to fight for their place in the league. With surprize results on Thursday, Friday and Sunday, let's look a little closer at how last week developed!
Go Hard vs eSuba
Go Hard have struggled a little this season and a strong win was needed against eSuba to keep them in the race for the 3rd and potentially 2nd spot. eSuba also wanted a win to give themselves a clean buffer for 6th place. Sadly, it was a very one sided battle for Go Hard as they picked up the win 5-0. Despite eSuba's good show last week against Oops, Go Hard were simply one step ahead on every move. A well-fought win for Go Hard, to start off their weekend.
DiNG vs Oops
Oops are the team in form right now and Ding whilst being dominant in previous seasons, are not enjoying the same success this time. Parting ways with team captain Koreetz, they brought in lolwo as a replacement (who previously played with Not So Serious).
This match was a big test for Ding and boy did they come out guns blazing! Looking like their former self, Ding played some superb reactionary tactics against an Oops side that just couldn't keep pace. Blazing through Ghost Town, Mines and then finishing things off on Cliff, it was a stomp for Ding winning 5-1 and a big surprise for them to defeat Oops so easily. With each team still having a match to play this weekend, would Ding continue this resurgence and would Oops be able to bounce back?
Kazna vs Utopia
Prior to this match, Kazna Kru were sitting on a five-win stream and after this match, well, let's just say it looks like the Kazna Kru hype train is starting to build momentum! In a day of landslide wins, Kazna Kru utterly demolished Utopia 5-1. Starting on Mines and then breezing through Cliff before ending on Ghost Town it was a very one-sided affair. Utopia tried to put up a fight, but sadly Kazna were simply too good for them on the day. A dominating win for the veterans of WGL and with six wins in a row now, can anyone stop Kazna's win streak?
Savage Squad vs Who Cares?
After leading the match 2-0 and then 4-2, this really looked like it might be Savage Squad's first clean win. With all of their points so far coming from tie breaker matches, Savage Squad struggled to keep their lead over Who Cares? as they dropped two rounds on Ruinberg to take the game into a tie breaker. Despite Prokhorovka being a map that Savage Squad have previously struggled on, they were able to come out on top and pick up the tie breaker win 5-4. Not quite an upset but a match that looked like it should have been finished earlier rather than going the distance.
eSuba vs DiNG
Well. This match sure gave us some surprizes! eSuba have shown lately that they can play some very good World of Tanks when they put their mind to it and this match was a perfect example of that. Taking an early lead against Ding the teams trading attacking rounds on Cliff and Ghost Town and at 2-2 we had quite an interesting match, with eSuba then picking up both rounds on Himmelsdorf we had a more than interesting match! Going to Mines on match point eSuba couldn't break Ding's defence, however on their defensive round they decided aggression was their best chance as they met Ding head on at the hill! After an extended fight, eSuba started to edge in front and with some well-disciplined focus fire, they were able to take down Ding and pick up the win 5-3! A big upset for the former EU Champions and a very well fought victory for the all Czech team eSuba.
Kazna Kru vs Oops
It's fair to say the Kazna Kru hype train is on a one way ticket to the top of the league by this stage. In the second big upset of the day, Kazna Kru rolled over Oops 5-1. Despite losing to Ding the day before, Oops were expected to bounce back and put up a strong fight against Kazna. Winning the first round on Murovanka it looked like Oops were on the comeback. The next five rounds from Kazna Kru however said otherwise. Sadly, losing their 2nd match of the week and losing them both 5-1, Oops will have to dig deep in the final week if they want to wrestle first place from Kazna Kru.
Kazna Kru vs eSuba
Remember that Kazna Kru hype train we were talking about earlier? Well, CHOO CHOO HYPE TRAIN COMING THROUGH!
eSuba were riding high after their recent win over Ding and it looked like they could potentially cause an upset with Kazna. We say potentially because in all honesty the Kazna Kru hype train doesn't look like it's slowing down anytime soon. Picking up a straight 5-0 win over eSuba, Kazna Kru never really seemed troubled in this match and when we were able to listen into their team comms during Mines, their coordination and methodical approach to dismantling eSuba was impressive to witness. Not even an unexpected ammorack explosion on Diplomat from nearly full health at the start of Murovanka could prevent Kazna from picking up round after round. With one match to go against Go Hard next week, Kazna couldn't have played the back half of this season any better as they now sit at the top of the table with one week to go in regular play.
Utopia vs Who Cares?
It was Poland versus Poland in this battle where both teams wanted three points for very different reasons. Utopia need to keep the pressure on Kazna/Oops at the top of the table and Who Cares? wanted to try and break away from Savage Squad and eSuba at the bottom.
Taking a surprise 3-0 lead, everything was looking great for Who Cares who seemed to have the better of Utopia. This all came crashing down however in 3 consecutive rounds were last second cap resets and failed last second cap resets allowed Utopia to come right back into this match. Tied on 3-3 Utopia were then able to take both rounds on Ghost Town winning the match 5-3. You couldn't help but feel sorry for Who Cares who could have ended this match sooner.
Go Hard vs Savage Squad
After watching Ding stumble earlier in the week, Go Hard were looking to break ahead of them with a win over Savage Squad. Taking an early 3-0 lead after wins on Cliff and their attacking round on Ghost Town, it looked like Go Hard were going to do that… Savage Squad however had other plans. After the 2nd round of Ghost Town and Himmelsdorf had been played, Go Hard were still in the lead and now on match point with the score 4-2. With the team moving to Ruinberg Savage Squad then totally outplayed Go Hard in both rounds, first with a well-executed north base cap and then with a reactive brawl against an Is-7 centric push from Go Hard. Tied on 4-4 we looked to Cliff as the tie breaker.
Both teams started off fairly cautious as Savage Squad on attack manoeuvred their tanks into position. After a quick fight was started in the middle of the map to take out Stefan from Go Hard, Savage Squad were left with 5 tanks standing against 3 of Go Hard. With multiple angles covered Savage Squad then quickly pounced on the remaining tanks from Go Hard (including an Strv-103B on 1 hp!) to pick up the win 5-4. An impressive come back for Savage Squad who again pick up points from a Tie breaker. Go Hard will be kicking themselves for losing the last 3 rounds in a row when they were on match point.
---