First things first: congratulations to Kazna Kru (1st) and Oops (2nd) for their direct qualification to the WGLEU Extended Season Finals. It will be a great pleasure to once again host these two teams in the upcoming Season Finals in Katowice.
Before we get there, two additional slots for the Finals remain to be claimed in the Online Playoffs this Sunday, 29 October from 17:00 CEST. At the end of that day, when the gunpowder clears and the fury of the battle temporarily settles, we will know which of the following four teams get to step on the big stage: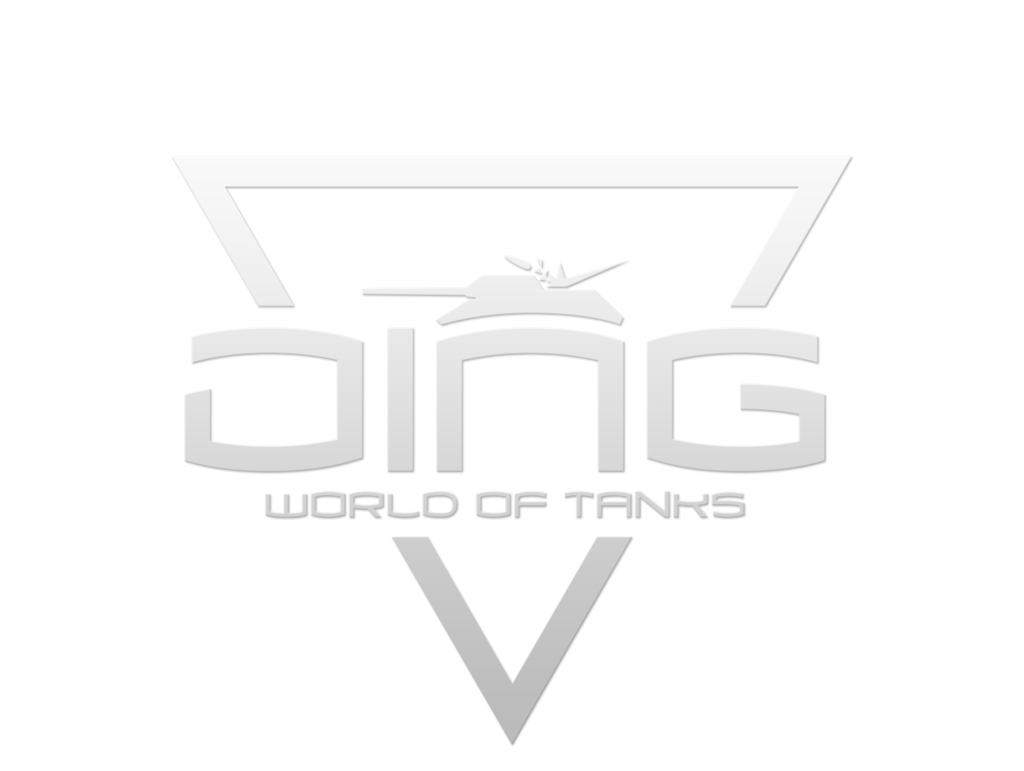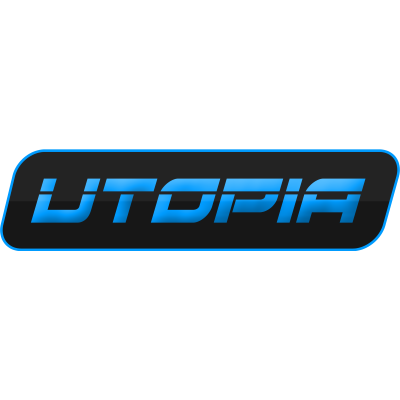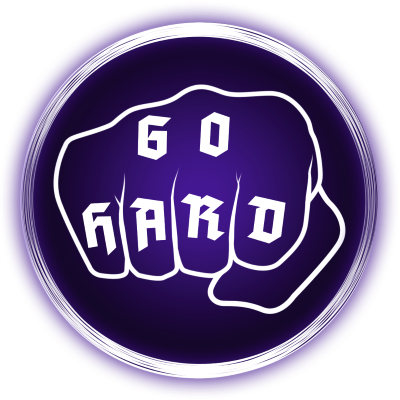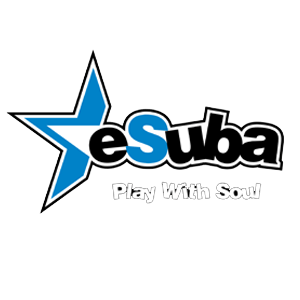 You can watch every battle of every match live on wgl.gg/watch! Participate in the quests to have a chance to earn some nice rewards! Remember, the WGL portal is also up and running, so if you want more information about a team, the schedule, or if you are interested in what's happening in the other regions too, go check it out!
What's the in box?
Our mystery box contest is up and running. There is a chance for you to win a little something, so don't miss the opportunity! If you're looking for a clue, here is a good one:
"You can't shave with it, but it has a sharp name."
That ought to put at least some of you on the right track...
LIVE BROADCAST
WGLEU Extended Season 2017 - Online Playoffs
Please note that the livestream is available only in English.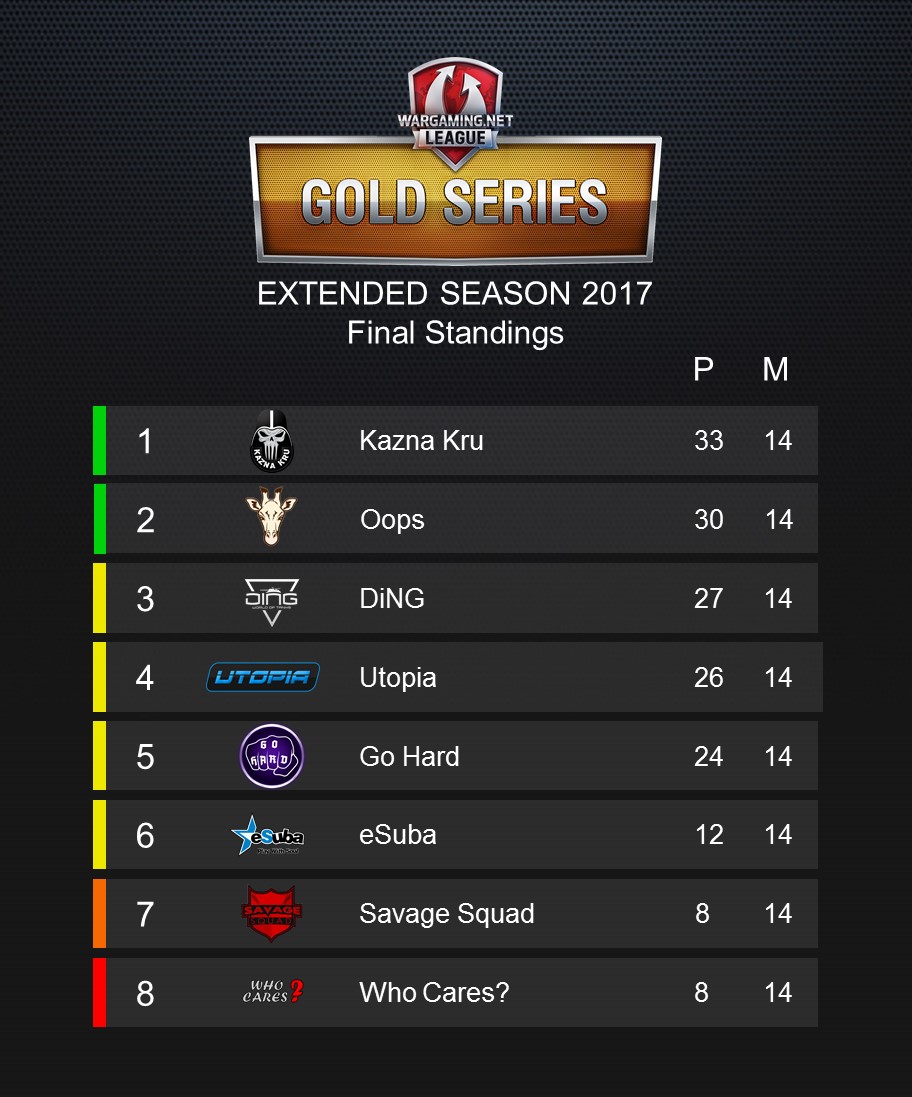 ---
Utopia vs eSuba
Utopia needed some big wins this weekend if they wanted to challenge Oops for the second spot. eSuba was able to start the match well, winning both first rounds on Prokhorovka. With Utopia picking up the next three, the pressure switched sides. eSuba then salvaged a round on Sand River, but with Utopia then taking both rounds on Ghost Town, the match was finished 5-3 to Utopia.
DiNG vs Who Cares
Who Cares have not been an easy match up for DiNG and once again DiNG were made to work for their victory. Despite DiNG taking an early 3-0 lead, Who Cares then picked up their defensive round on Prokhorovka (a map DiNG have not looked great on this season). The teams would then go on to trade rounds on Ruinberg and Mines where DiNG's win secured them the match 5-3.
Oops vs Savage Squad
Oops couldn't afford to lose any points this weekend and when Savage Squad took both rounds on Himmelsdorf to start with (Oops' best map of the season), one couldn't help but wonder if Oops would be able to hold their nerve. Rising to the challenge though, they won their next five straight rounds to take the match 5-2. Although it looks one-sided on the score sheet, Savage Squad didn't make it easy.
eSuba vs Savage Squad
Our first clash at the bottom of the table this week showed just who was hungrier for the win. eSuba are now on their second season of the WGL and in a way their experience came through in this match. Savage Squad could never seem to establish a rhythm and eSuba were always one step ahead of them. Despite trading rounds on Ghost Town and Himmelsdorf, a double win on Cliff and winning their defending round on Mines allowed eSuba to win 5-2.
Go Hard vs Oops
Our first big surprise of this weekend, Go Hard came out all guns blazing against Oops. In a match where Go Hard just seemed better prepared, they were able to guess the plays that Oops were making and out-position them. When Go Hard were on a 4-1 lead, the frustration heard in Oops' team comms on Himmelsdorf gave a clear insight into how the team were taking the match, with team captain Insane being especially emotional. As we went into Sand River the teams traded attacking wins that left Go Hard with the victory 5-3. It was still possible for Oops to finish second at this point, but it all depended on DiNG vs Utopia and then Oops themselves playing Utopia.
DiNG vs Utopia
After the Go Hard vs Oops match we were expecting this match to potentially end up as a tie breaker due to how similar the teams had been playing and how important the match was. Expectations don't always match reality however and DiNG utterly smashed Utopia 5-0 in a shock defeat. Utopia seemed to simply run out of steam and didn't seem as co-ordinated as before. Rotating players all the time seems to have been Utopia's biggest weakness, which is something in previous seasons has cost them. Now their last match of the season again Oops is even more important.
Who Cares? vs eSuba
With all of the points for Who Cares? coming from tie breaker this season, it was no surprise to see this match go the distance. The teams swapped round for round on Prokhorovka and then Cliff before Who Cares? then took a lead with both rounds on Mines. However, as has been the common factor with Who Cares? this season, they were unable to close the match as eSuba then took both rounds on Sand River, and finally picking up the win on Ghost Town. Who Cares? will once again be kicking themselves that they couldn't finish the match cleanly when they had the match point.
DiNG vs Savage Squad
We were expecting some shenanigans in this match and Savage Squad delivered. They tried various tactics to break DiNG. An all autoloader set up in Ghost Town attack was nearly working until DiNG punished them during reloads. Leading the match 4-0, DiNG had a cog thrown in their wheel as Savage Squad took an unusual line up on attack that included 3 Maus! With so much armour and HP to get through, DiNG took too much damage in the trades and suddenly Savage Squad were back in this match!
Going into round two on Cliff, Savage Squad on the defence took a similar unorthodox line-up of triple Maus, triple TVP T50/51 and a Strv 103B. DiNG seemed a bit more prepared this time around, but the match wasn't without drama. LutiyPavlo of Savage Squad finding himself harassed by Meritorious of DiNG, decided rather than trade shots, he was going to push him off the side of the map instead! Great fun to watch but not so sure in hindsight that trading a 2000hp Maus for a 700hp IS7 at the time was worth it. Despite the brave fight from Savage Squad and Hulknick falling off the lighthouse and destroying his Batchat it was DiNG who picked up the round and the match 5-1.
Kazna Kru vs Go Hard
Kazna Kru were without Nexus, one of their star players, for this match. Vale stepped in with some big shoes to fill to make sure Kazna could win this. Trading attacking rounds on Ghost Town things looked equal between the teams. Kazna's winning round seemed rather reckless but they made it work. Go Hard however then decided to take the match into their hands and picked up a double win on Sand River to give them a 3-1 lead. It could almost have been 4-1 with the first round on Prokhorovka, but a killing shot in the last second from Yzne on Kajzoo gave Kazna the round. In the second Prokhorovka round, Go Hard pushed hard and fast into Kazna to take the round and were on match point with the score 4-2.
Mines was the next map, and is Kazna Kru's best map. Another great display from Yzne backed up by Vale secured both rounds for Kazna. As we went into Ghost Town for the tie breaker, an aggressive attack from Kazna Kru forced a team fight where more Kazna guns had angles on the Go Hard tanks. With Vale picking himself up a triple kill, Kazna Kru then finished the match 5-4.

Go Hard vs Who Cares?
A familiar story with Who Cares?. Match advantage, leading the game, and then unable to finish things off and letting their opponents back into the match. Trading rounds on Himmelsdorf, Who Cares? then found themselves with a 4-1 lead after wins on Ruinberg and the first round of Prokhorovka. After a great start, things turned on their head as Go Hard won the next four straight rounds, taking the second Prokhorovka round, both rounds on Mines, and then the tie breaker on Himmelsdorf. Great tenacity from Go Hard to come back into this match and once again, a frustrating situation for Who Cares? being unable to take a clean win with tiebreaker.
Oops vs Utopia
We expected a tie breaker here or at least a very close 5-3 result. Sadly, it seems that the DiNG match had perhaps shattered Utopia's confidence as Oops also swept them aside 5-0. Utopia could have still secured second place from this match with either a normal win or a tie breaker win, however it seems they just didn't have an answer to Oops who rolled right over them. This match decided places two to four in the league so there was a lot at stake. In the end, Oops secured second place with DiNG now third and Utopia dropped down to fourth.
---