Commanders!
With Update 1.0.1, we'll be hosting a special giveaway. You can win one of 2,000 exclusive limited edition sports jersey-inspired T-shirts with a Progetto M40 mod. 65 design, and packaged in a collectable metal box. Get your own to show you're one of the first to manage to unlock the top Italian vehicle after the update!
The main prize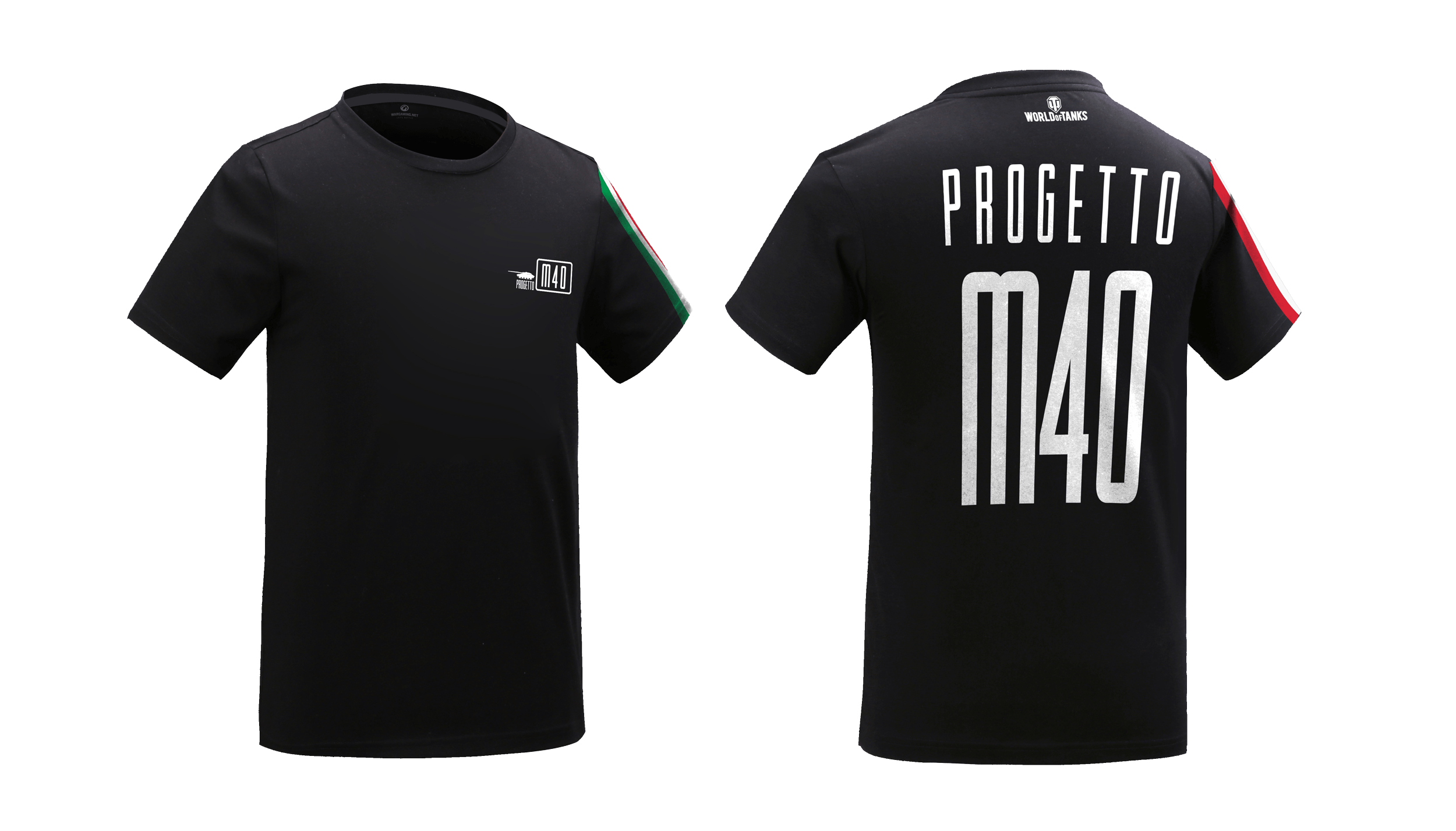 Here's what you need to do
It's very simple. You have 12 days to unlock AND purchase the new Progetto M40 mod. 65 (Tier X). All qualifying players will then participate in a raffle, and 2,000 of you will receive a special voucher that you can use in our Wargaming Store:
Visit the Wargaming Store.
Log in using your World of Tanks account.
If you're one of the winners, the voucher should be added to your account by the beginning of June.
Choose the T-Shirt size you like, however, each size is limited. Be sure to order yours as soon as you can.
Redeeming the voucher will grant you the free T-shirt, as well as free shipping!
Rules and Regulations
This event takes place from 3 May, after the release of Update 1.0.1, until 14 May at 12:00 CEST (UTC+2). During that time, you need to unlock and purchase the Tier X Progetto M40 mod. 65 as soon as you can.
No registration is required, every player is a participant by default.
You are allowed to use Free XP to unlock the Progetto M40 mod. 65.
Good luck and have fun!